Happy early Labor Day weekend!
I'm actually headed to Southern California tonight after work! And I'm spending the whole weekend down in LA doing touristy things. My sisters and I go down to Southern California relatively often, but we're usually in the surrounding areas and rarely ever in LA itself. So this time, we're going to explore LA. If you have recommendations, definitely send them my way.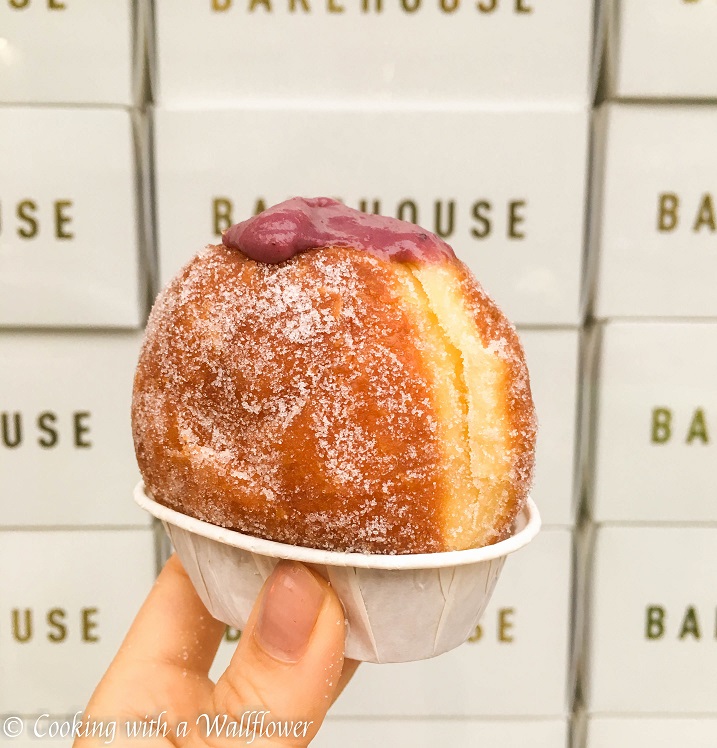 Earlier this week, I stopped at Mr. Holmes Bakehouse specifically for this Black Currant and Lychee Curd Donut. It was this month's special. So I had to try it before they retire the flavor. And it was soo worth the trouble of stopping by super early before work.
In this week's finds….
This basil pomodoro shrimp with creamed corn polenta sounds soo delicious and summery. I could definitely have this dish often.
This pistachio butter dutch baby looks amazing and perfect for weekend brunch.
This raspberry ginger fizz sounds so refreshing and perfect for summer.
The flavors in this skillet Morrocan chicken with tomatoes, peaches, and feta sound absolutely delicious and mouthwatering.
Oh my gosh, how cute are these blushing hearts tomato tarts?
You're in for a summer treat. This smoky s'mores root beer float is the ultimate summer drink.
How mouthwatering are these instant pot chipotle chicken tacos?
It's the weekend! Which means I can try this bursting blueberry cornmeal waffles. I mean, seriously. Cornmeal waffles! I need to try this ASAP.
These black bean burgers would be perfect for Labor Day gatherings.
Look at these gooey peanut butter chocolate swirl cookie bars. Sooo drool worthy.
This turkey taco skillet sound soo delicious and perfect for a weeknight dinner.
If I could, I'd have pasta every single night. This roasted red pepper pasta with white beans and basil sounds like the perfect weeknight meal.
These double chocolate cream cheese muffins would be perfect for breakfast.
I need to try this carrot cake ASAP.
These berry crumble bars look so mouthwatering and they're vegan too!