I've been partly on a staycation this past week since one of the offices I work at is closed for vacation. So, I've spent the last couple days in the kitchen testing brand new recipes and playing around with time lapse videos. I love that I also finally had the time to go on walks by the ocean.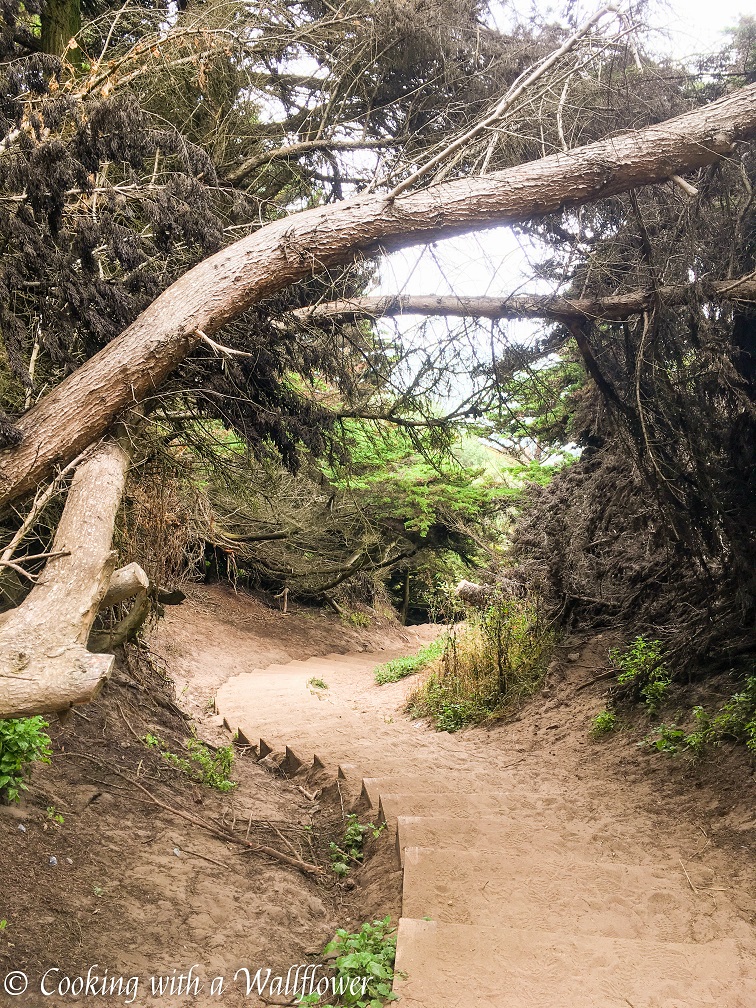 Have you been to Land's End before? It's soo pretty. So many gorgeous coastal views and if it's not foggy, you can even see the Golden Gate Bridge.
In this week's finds…
Oh my gosh. How gorgeous are these white chocolate strawberry cupcakes? Cupcake goals!
Are you a fan of seafood? This garlicky grilled shrimp and raw oysters with a chive blossom mignonette sounds perfect for a summer get together.
If you're looking for a delicious dinner idea, this sausage and garlic pesto flatbread sounds simply amazing. Plus, you can customize the ingredients all you want.
This corn, tomato, and avocado pasta salad has all the summer vibes.
This saucy coconut curry with rice noodles and garden vegetables looks so comforting.
Yes! This cilantro lime shrimp in adobo sauce has my name all over it.
Can you believe that this pretty cake is a dark chocolate zucchini cake? Does that mean it's healthy and I can eat as much as I want?
I seriously need this one pot tomato basil lobster and herbed pearl couscous in my life.
This strawberry and lemon verbena galette sounds like the perfect summery dessert.
These baked parmesan shrimp sound so simple and delicious.
How summery is this zucchini pie with burst tomatoes or this one pot peach basil chicken?
I need to try this pomegranate glazed brussels sprouts soon.
These easy bake vanilla pear muffins sound soo delish.
I love mushrooms so this simple mushroom burger sounds perfect for me.