My cousin and I visited a brand new dessert place in the Castro area of SF called U: Dessert Story. It's actually a new branch of one of my favorite brunch places: Sweet Maple. Everything at U: Dessert Story is Instagram worthy, from the decor of the store to the way the desserts are plated.
We ordered the Chocolate Matcha Lava Cake. The cake itself was super chocolatey with matcha oozing out from the center when cut. We also ordered the Thai Tea Crepe Cake, which has layers of thin crepes with cream in between. The crepe cake was drizzled with a Thai tea sauce and served with more sauce on the side.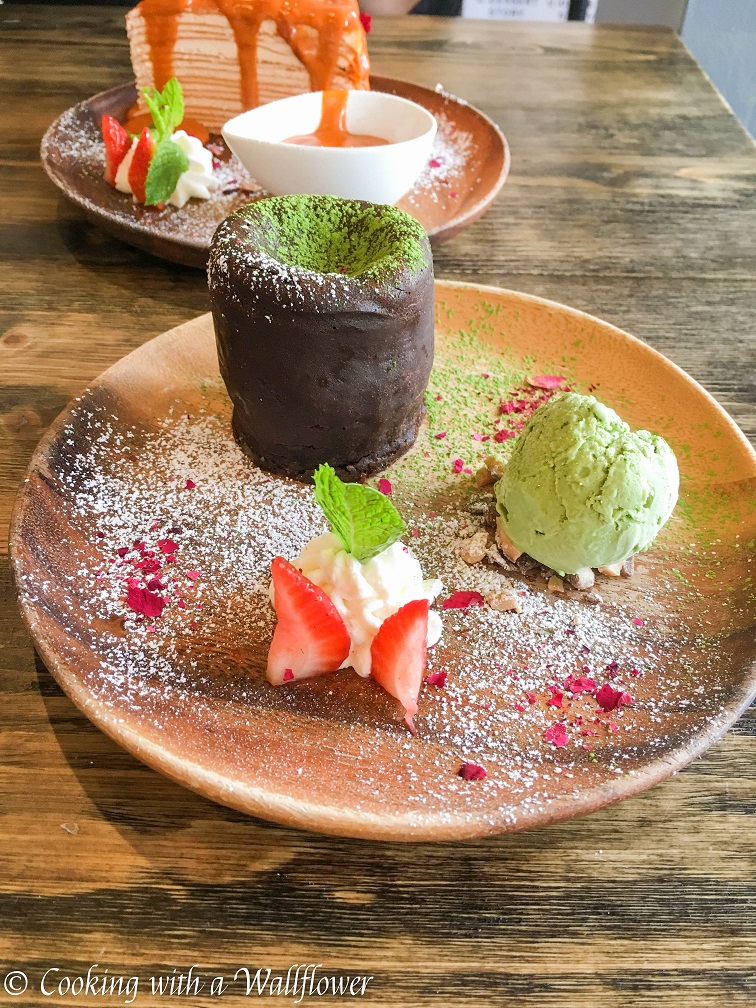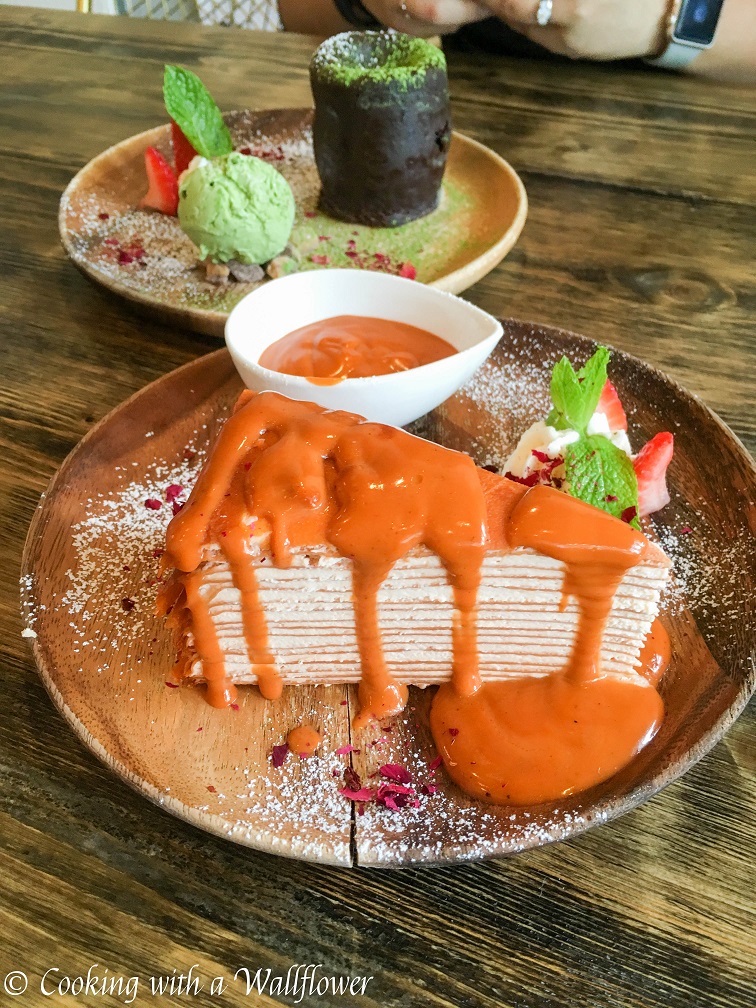 How delish does this peach ginger pie sound? It's the perfect dessert for summer!
I am so ready to try this grilled corn salad with tomato and avocado.
These soft batch of lemon poppy seed cookies sound so delicious.
Looking quick ideas for a weeknight dinner? This marinated veggie cheese sandwich with sun-dried tomato pesto sounds simply amazing and this 20 minute sesame basil chicken noodles sounds soo good. Or how delicious does this 20 minute Thai avocado salad look?
This garlic ginger grilled chicken sounds so flavorful.
This bruschetta chicken sounds soo soo perfect for summer and I can't wait to give it a try.
If you need something healthy and refreshing, this creamy avocado pesto zoodle salad would be exactly what you're looking for.
I absolutely love pasta so this carbonara pasta with roasted tomatoes and prosciutto is definitely what I need in my life.
These little peach hand pies would be perfect for individual serving size desserts.
I definitely need this poblano chicken risotto in my life.
Can we talk about how perfect this strawberry watermelon margarita is for summer?
Omg. These caramel peach snickerdoodle bars.