Just the other day, I went to Home SF, a cute little cafe with an extensive latte and toast menu. I decided that I wanted to try this lavender jasmine tea latte, a mochi muffin, and a Thai tea custard cake. They're all sooo good. The texture of the mochi muffin and Thai tea custard cake were just so amazing.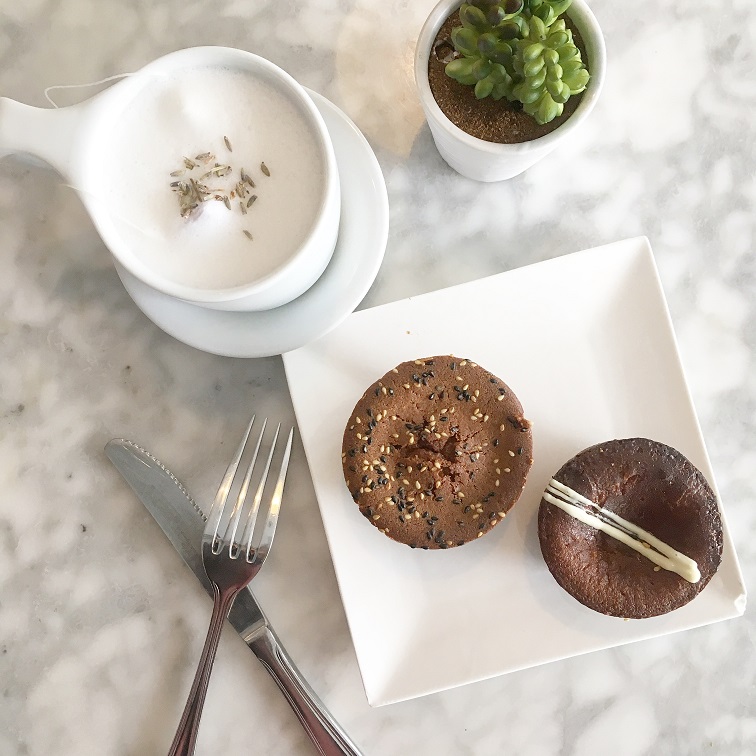 Oh my gosh. Are you a fan of cherries? If you are, like me!, you'll want to bookmark this bourbon cherry crisp. Cuz it's cherry season, and I'm all about the cherries and stone fruits.
This korean grilled steak with toasted sesame chimichurri sound so amazing in flavor.
I'm so obsessed with berries during the summer so this triple berry pie sounds like the perfect dessert.
Can someone point me in the direction of black raspberries? Because I seriously want to make this black raspberry lavender cobbler ASAP.
Um, guys, how mouthwatering are these no bake smores cake? I mean, 14 layers to this cake! 6 layers of graham crackers, 5 layers of marshmallow-y Swiss meringue, and 3 layers of chocolate ganache. Plus, it's no bake!
How gorgeous is this blue majik smoothie bowl?
The colors in this broccoli salad.
This tequila rose spritz is the perfect summer cocktail.
So if you're looking for a summer dinner idea, this skillet burst cherry tomato summer pasta with lemony breadcrumbs sounds so perfect.
Okay, so I love everything stuffed in avocado so I seriously want to try this smoky chicken salad stuffed avocado.
This pressure cooker chicken corn soup looks so comforting and delicious.
The flavors in this roasted chickpea cauliflower salad with candied pecans sound soo delish.
These bourbon pecan cherry hand pies sound so perfect for summer.