Happy Friday!
Are you guys watching the Royal Wedding this weekend? I actually have work on Saturday, but I'm thinking that I might get up early just to watch. Well, the part where Meghan Markle arrives in her dress because that's really the part I want to see. Lol. I can already tell you I'm going to be so exhausted on Saturday.
And I'm excited for Sunday. My sister and I are going to SF Matcha Fest! It's a festival for all things green tea.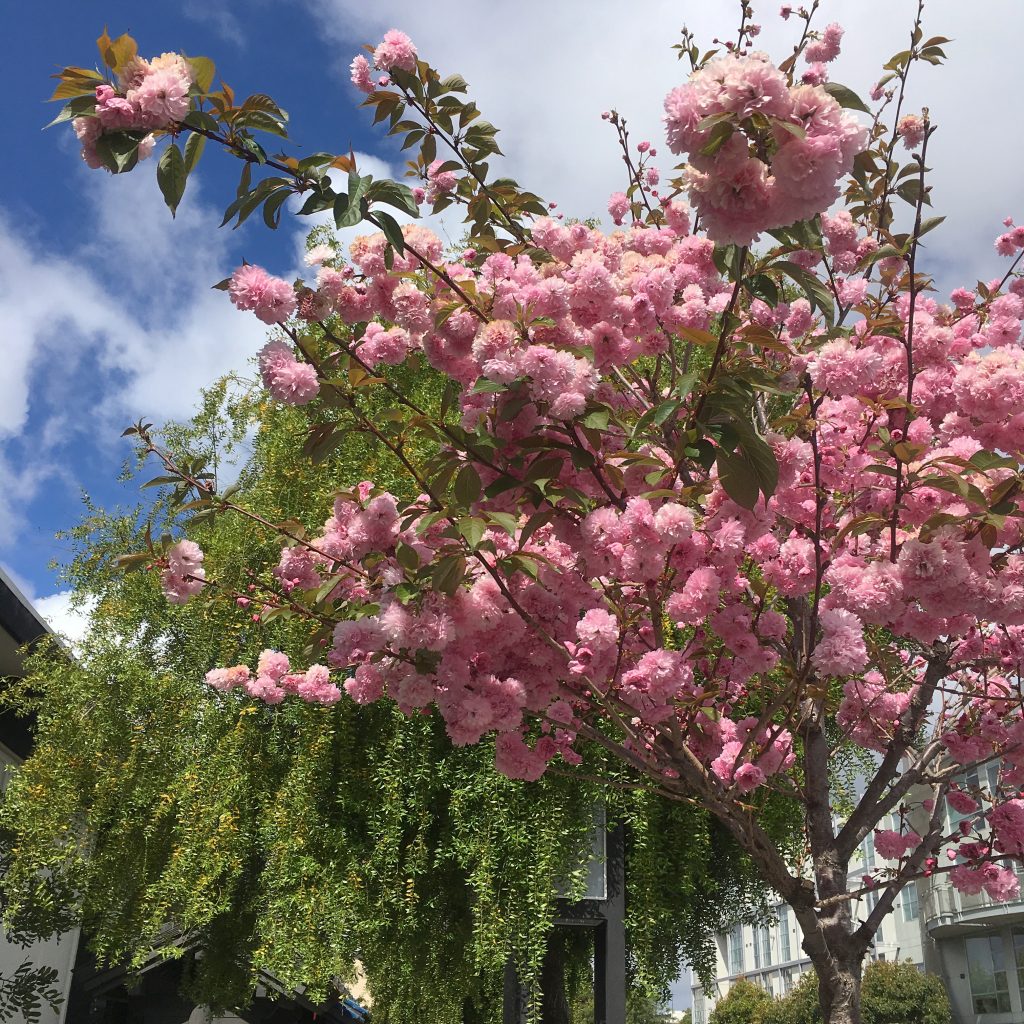 In the meantime, it finally feeling warmer in SF. And I love that the flowers are in full bloom right now. Have you been to Japantown in SF? There's so many different foods and desserts to try! It's so hard to decide what I want.
In this week's finds…
This baked lemon risotto with asparagus and pea sounds like the perfect spring meal.
How delicious and flavorful does this honey mustard pork chops and potato skillet look?
The gorgeousness of this pineapple and strawberry layer cake! It's filled with pineapple curd and strawberry jam and frosted with swiss meringue buttercream <3
Oh my gosh. This elderflower panna cotta with macerated strawberries looks so amazing.
Absolutely love cheesecake so I cannot wait to give this bourbon vanilla cheesecake with chocolate ganache a try.
This broccoli rabe frittata with pesto ricotta sounds so delicious and a great choice for breakfast.
Vanilla mint iced coffee is the perfect morning pick me up.
I need a bite of this Grandma's sour cream coffee cake.
Summer = strawberry season = this strawberry cheesecake.
This honey pear cake looks sooo good.
It's time for summer grilling and these grilled lobster tails look so mouthwatering. Oh, and these teriyaki chicken pineapple kabobs.
Okay, I sooo need this bacon wrapped shrimp with remoulade sauce in my life. Because bacon and shrimp <3