Mother's Day Brunch Edition
It's Mother's Day this Sunday! What do you have planned?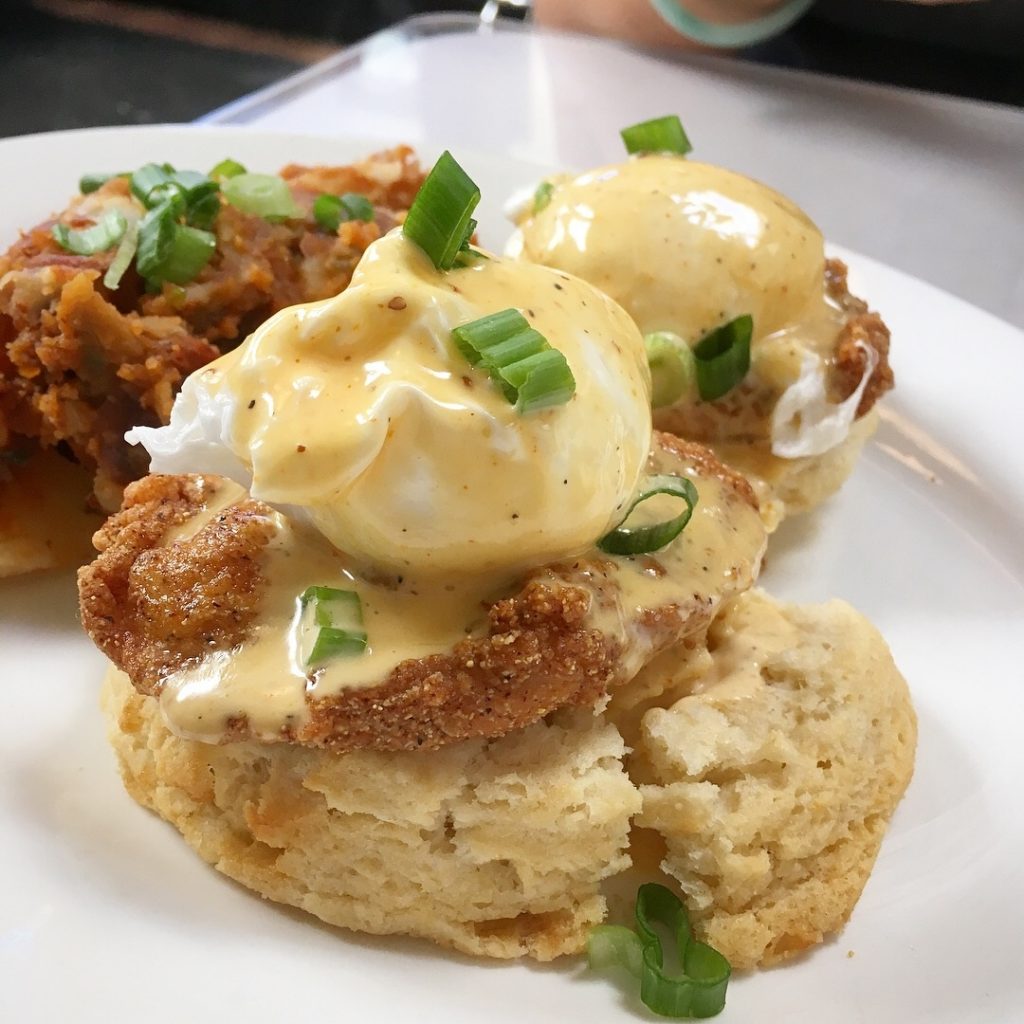 By the way, I had brunch with a friend at Brenda's French Soul Food and ordered a Fried Chicken Benedict over Cream Biscuits. It's topped with Creole hollandaise sauce. Seriously, one of the best benedicts I've had. Sooo good. If you're in SF, and you're craving Southern-style brunch, this is the place to go. Just don't order the beignets cuz nothing beats Cafe du Monde. =)
In this week's finds….
Brunch ideas for Mother's Day. You know, in case you need some last minute ideas to put together for brunch. And of course, dessert. Oh, and cocktails.  =)
I seriously need to try this Baked Blackberry Ricotta French Toast
Omg. Asparagus and Brie Puff Pastry with Thyme Honey sounds so perfect for spring.
If you're looking for some tea time ideas, these Almond Poppy Seed Tea Cakes, Strawberry Almond Cream Scones, and Lemon Ricotta Poppy Seed Scones would be so good.
These Lemon Berry Trifles sound light and refreshing.
What's brunch without mimosas? This Minted Mimosa Punch sounds perfect for Mother's Day.
I'm obsessed with hummingbird cake ever since I first tried it during Thanksgiving weekend. So this Hummingbird Cake Scones with Mascarpone Glaze and this Southern Apple Hummingbird Cupcakes are exactly what I'm looking for. Now I can try so many different versions at home.
How delicious does this Carrot Cake with Almond Sauce sound?
Now you can make your own gourmet chocolates with these Rose Caramel Filled Chocolate Truffles
Baked Lemon Poppy Seed Donuts with Blueberry Glaze sounds like the perfect treat for spring brunch.
This Chocolate Caramel Cake looks decadent!
I'm obsessed with red velvet and these Red Velvet Cupcakes with Cream Cheese Frosting are so mouthwatering.
Chocolate Caramel Cream Cheese Crepes sounds sooo amazing.