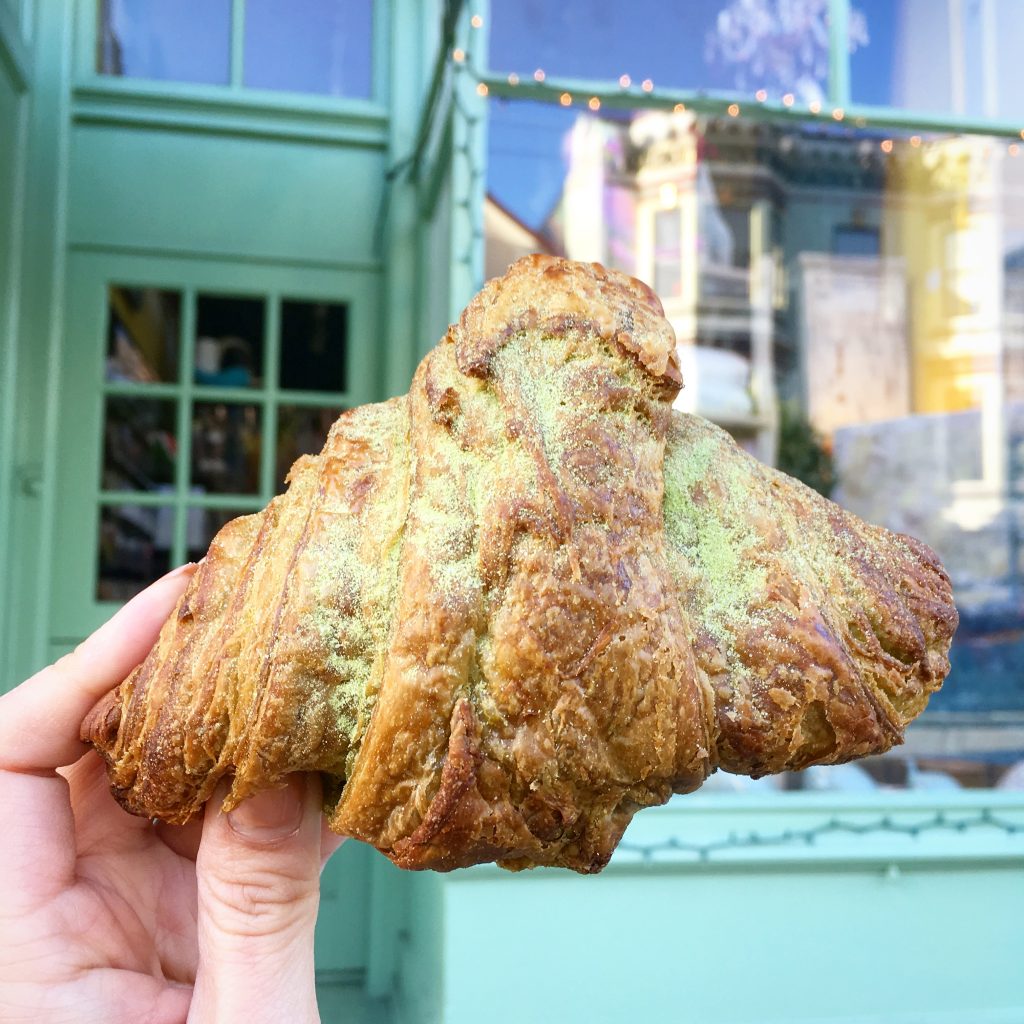 I found a matcha croissant at a local bakery and couldn't resist buying one to try. Are you into matcha as much as I am? I think I was into matcha long before it became a thing. Lol. Now, I see it everywhere.
Soo…. I'm trying to sort through all my photos from my trip to Pennsylvania to share with you guys and realize it's going to take awhile. On my iPhone alone, I had over 2000 photos…. lol.
Have you heard that Pixar is coming out with a short animated film called Bao? I just saw a teeny tiny sneak peek and it looks soooo cute. Of course, I also want to see Incredibles 2. =)
In this week's finds…
This garlic butter shrimp would be perfect for a weeknight dinner. Or maybe this pan fried chicken thighs with honey chili glaze. Or this buttery garlic herb chicken and lemon parmesan cauliflower rice.
Soft and chewy oatmeal scotchies sound like the perfect dessert.
Guys, these easy cinnamon churros with coffee chocolate sauce look amazing! I could sit there and eat it all by myself.
Oh my gosh, I need this chipotle chicken cobb salad in my life. Added to my spring to make list.
Honeysuckle vodka lemonade sounds like a refreshing spring cocktail.
This lemon coconut layer cake sounds soo delicious and the perfect dessert for spring.
I need this chocolate strawberry swiss roll in my life.
This instant pot thai lemongrass chicken is the perfect comfort food on a chilly night.
So if you've ever wanted to make your own croissants at home, these homemade chocolate croissants are exactly what you're waiting for.
These creamsicle prosecco floats sound amazing.
I seriously love how simple these tortilla eggs are and they're perfect for weekday breakfast.
You guys, forget the lemon bars. What about these pineapple bars? <3
These pork chops in white wine cream sauce with mushrooms and bacon sound soo mouthwatering.
This instant pot creamy chicken soup is perfect for a cold night in.
These pineapple coconut bars look sooo good and perfect for summ