Hi hi!
It feels like forever since I've been here. An entire week of vacation and suddenly it's so hard to fall back into normal routine. Back to work, back to blogging, back to reality. I'm going to need a few more days to adapt. It's always so hard to transition from vacation mode to real life.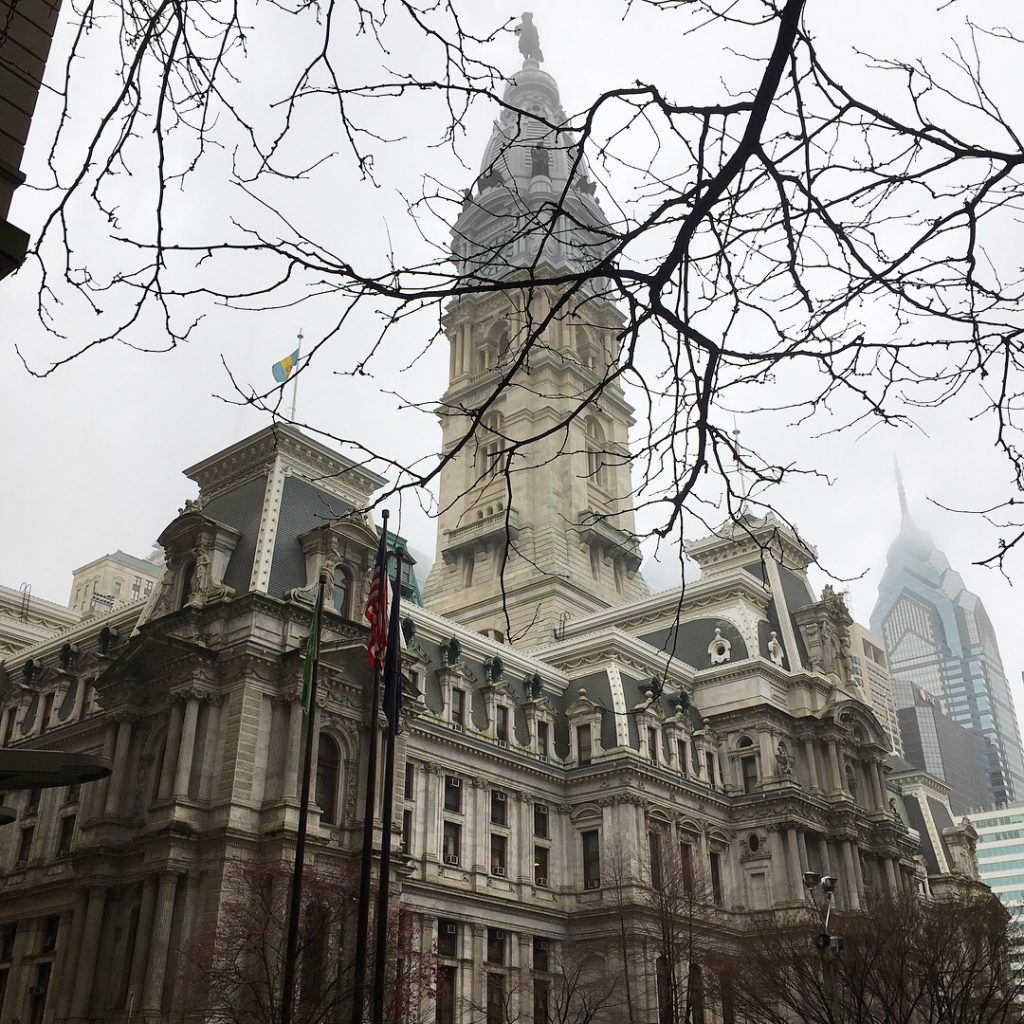 I spent three days in Philadelphia, exploring historical landmarks, visiting museums, eating delicious food, and admiring the architecture. Like, this image of city hall! Then, I spent a few more days in other parts of Pennsylvania, including Hershey! Yes, as in the chocolate company. An entire town dedicated to Hershey's and it was soo amazing.
I'll share more photos later when I have time to sort through all the photos. But if you want a peek, just take a look at the photos posted on Instagram.
In the mean time, I'm sharing my weekly finds early and then a brand new recipe this weekend. I just need to get my footing first before diving right back into everything I left behind for a week. Lol. And I'll respond to comments then too.
In this week's finds…
Oh my gosh, this breakfast pizza and this bacon, burrata and mozzarella strata look simply amazing and perfect for the weekend.
I seriously need this cauliflower shawarma wraps with green tahini and feta in my life.
If you're looking for breakfast ideas for weekdays, this Greek yogurt apple blueberry bread is perfect for that. Or maybe this better than the bakery chocolate chip coffee cake muffins. Or even this brown butter banana bread with that melted chocolate drizzle! Just make it ahead of time and you'll be set for the week.
This rice noodle salad looks amazing!
I love german chocolate cake so I cannot wait to give this a try.
This Asian Mandarin Chicken Salad with creamy ginger dressing sounds delicious and perfect for spring.
Um, I'm drooling over these Korean pork ribs with gochujang glaze.
This strawberry thyme lemonade sounds so refreshing.
I need these Thai nachos ASAP.
How delicious does this raspberry ricotta cake look?
Homemade pop tarts? Yes, please!