Last weekend, my cousin got married in a wedding that was a long time coming. This weekend, I'm attending another wedding. This time it's the granddaughter of one of my grandma's close friends. So many weddings! And then I need to finish packing for my trip!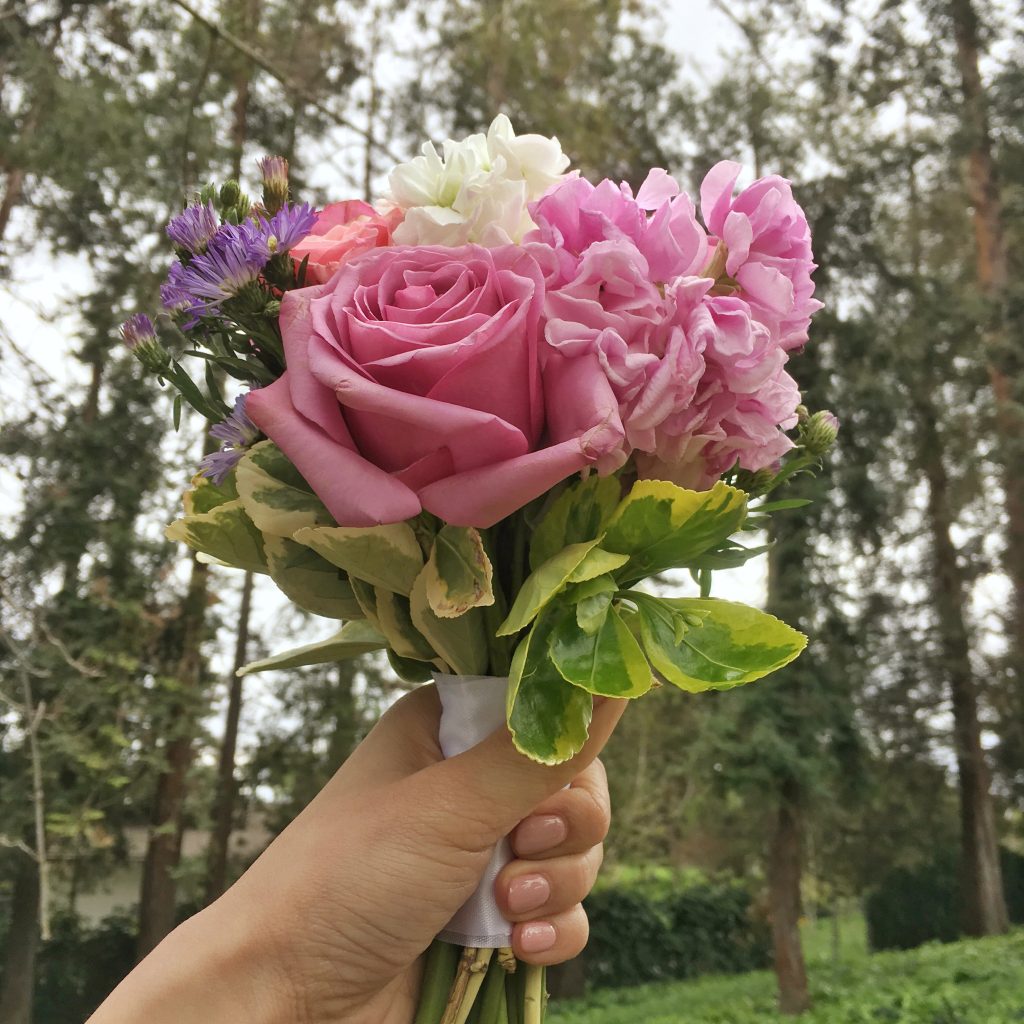 Don't you just love the colors in this bridesmaid's bouquet? It's the perfect color for spring.
In this week's finds…
I really want to try these cinnamon sugar chocolate cream horns!
All those layers in this coconut smith island cake.
This strawberries n cream french toast casserole looks absolutely delicious and perfect for brunch.
I love all things funfetti so these funfetti slice and bake cookies are perfect for me.
Looking for dessert ideas for Easter, try these quick and easy Easter cupcakes! Plus, they're vegan too.
My mouth is watering thinking that this lemon yogurt breakfast cake could be how I start my mornings.
These french onion deviled eggs would be perfect for Easter brunch.
How refreshing does these lemon bars look?
Oh my gosh, these salted pistachio chocolate chunk slice and bake cookies sound sooo good and perfect for those late night cookie cravings.
How pretty is this carrot cake with brown butter cream cheese frosting? And this layered carrot cake? And this strawberry easter cake?
I love mimosas with my brunch, as you can probably tell by now. These rosé hibiscus mimosas sound so festive and perfect for spring time brunch.
This antipasto mozzarella sandwich with lemony basil pesto sounds soo mouthwatering and delish.
How gorgeous are these hydrangea flower carrot cake cupcakes? Sooo perfect for spring.
My love for pasta never seems to end, and I'm about to add this spicy pesto, asparagus, and ricotta pasta with crispy proscuitto to my list of recipes to try.
These lemon poppy seed shortbread cookies are the perfect dessert for spring.