Happy Saturday!
I hope you're going to have a better weekend than I will. I think I caught a cold on Thursday. Because suddenly it's hard to breathe and my throat is sore. I blame it on the unusually cold weather, the hail, the heavy rains, and the strong winds.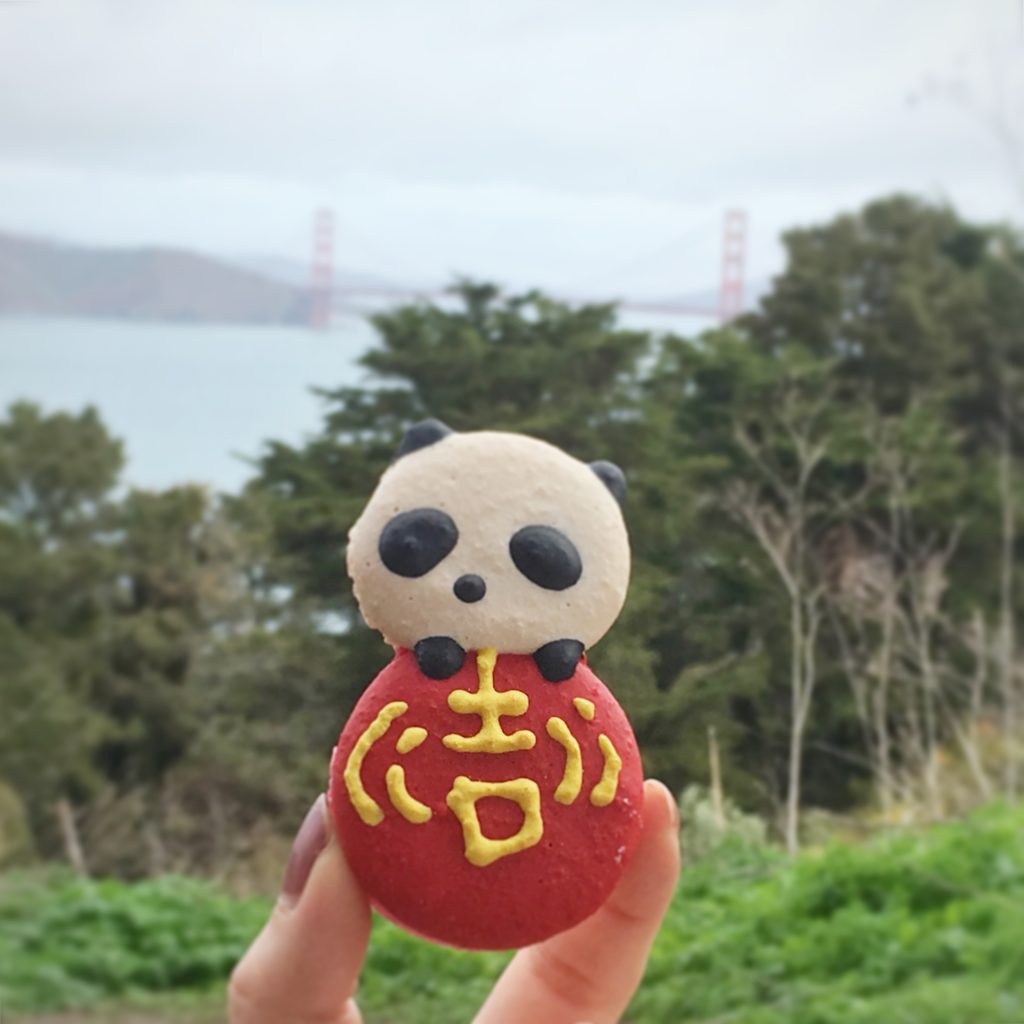 Even though the weather hasn't been great, I took advantage of moments when the sky was somewhat clear to hike around Land's End. And brought along a little snack. =)
In this week's finds…
You guys! Weekends = brunch time. And what can be better than this overnight waffles with whipped meyer lemon cream and strawberries? It sounds soo refreshing.
Have you ever wanted to learn how to make a naked cake? Now, you can learn how to make this vanilla naked cake!
This 15 minute sesame ramen noodle has my name all over it. Because let's be real. Even though I cook all the time, every once in awhile, all I want is a good bowl of ramen noodles.
How delicious does this tres leche cake look?
This spicy tofu chili is a vegetarian take on a classic comfort food.
I can already tell that I'm going to be addicted to this vegan avocado basil pesto.
This crunchy BBQ chickpea lettuce wraps sound soo delish.
This rose syrup would be perfect for flavoring sodas and cocktails.
I really want to try these thin and crispy red velvet cookies.
This carrot cake with cream cheese frosting looks so mouthwateringly delish.
This dark and stormy cocktail has all the warm flavors of winter.
How perfect would this tuscan style stuffed mushrooms in creamy sun dried tomato sauce or this vegetarian caramelized onion and mushroom lasagna be for a weeknight dinner?
This nutella banana bread sounds simply amazing.
This creamy pasta with asparagus and pancetta is perfect for spring.
I love matcha and this matcha pudding looks like a perfect dessert.
How mouthwatering is this chocolate mocha cupcake?
This north end margarita is savory and perfect for a girl's night in.
I'm seriously obsessed with cioppino and I can't wait to try this authentic Italian cioppino at home.
This ginger orange sparkler is simple to make and so refreshing.