I recently bought a bottle of Everything But the Bagel Sesame Seasoning from Trader Joe's, and it is sooo good. I seriously want to add it to everything. Because who doesn't want sea salt, onion, and garlic as a seasoning for all your food, right?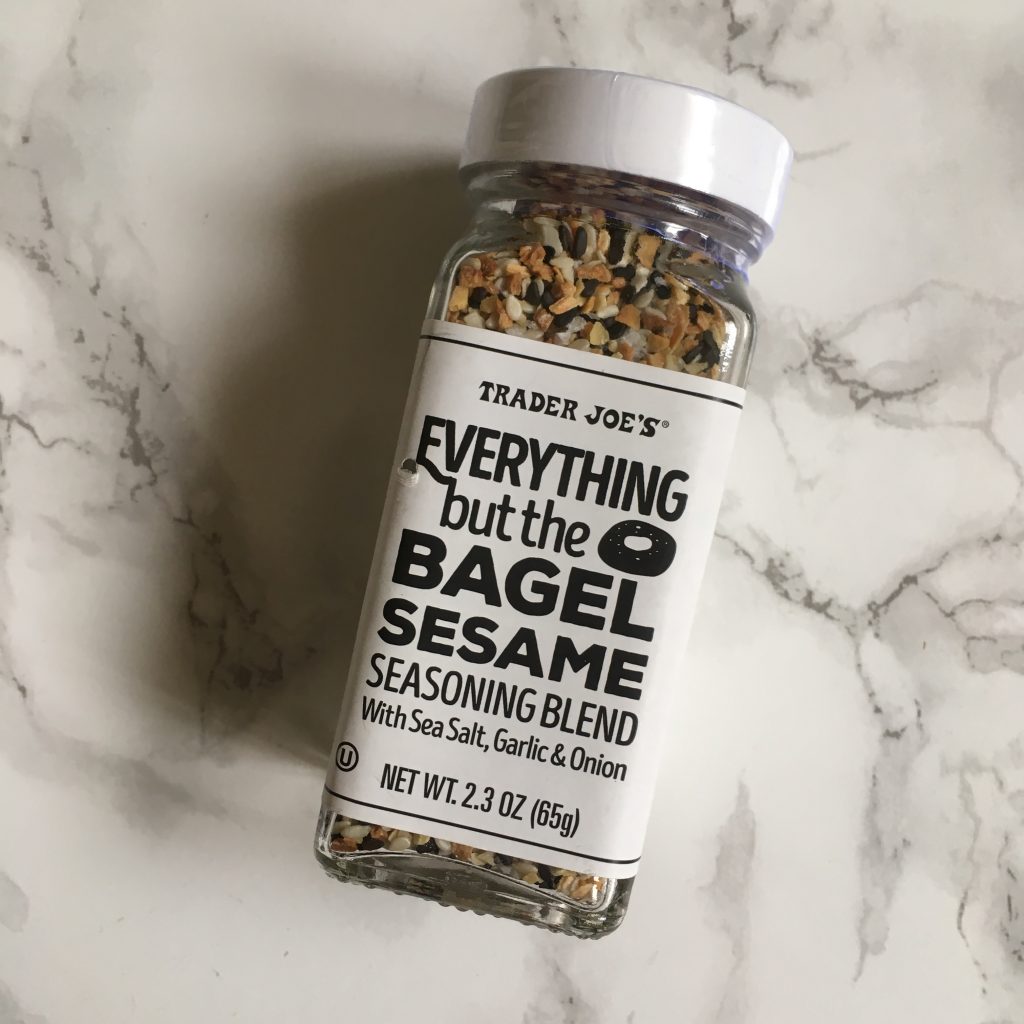 In this week's finds…
One of my favorite part of winter is all the citrus! Especially blood oranges. And this blood orange mocktail cooler would be perfect for the winter citruses. Or what about these cajun fish tacos with blood orange slaw. Or maybe these blood orange crumb muffins! So many options!
I'm so obsessed with madeleines. There's something so delicate about them, perfect with coffee or tea. And the butteriness of these madeleines are so mouthwateringly addictive. Can't wait to give these homemade madeleines a try.
You guys, this blackened shrimp with avocado ranch dip sounds sooo amazing.
This sheet pan cuban chicken with citrus avocado salsa sounds like the perfect weeknight dinner.
Um, hazelnut latte cupcakes. Yes, please.
If you love red wine and chocolate, this red wine chocolate ganache is for you.
I can't wait to try this lemon bliss cake with hibiscus icing.
How delish does this southwestern paleo chicken and fries look?
This winter spice orange tea sounds so cozy.
This roasted sweet potato and salmon soba noodle bowl sounds so delicious and makes the perfect meal.
This 30 minute detox soup with zoodles is perfect for a cold winter day.
I seriously need this sun dried tomato pesto pizza rolls in my life.
These baked parmesan zucchini chips sounds soo good and easy to make.
Winter is so gloomy, and I need a little more color in my life, like this rainbow slaw.
How gorgeous is this passionfruit coconut panna cotta?