It's been a difficult week in the kitchen. Our kitchen sink suddenly has almost no flow whatsoever. So in order to cook or wash dishes, we have to fetch water from the bathroom. Doing dishes took three times as long.
And cooking? Cooking wasn't a problem. It was all the dishes that piled up that was. So after making a batch of cranberry orange bread, which I will share soon, I gave up doing anything in the kitchen until the sink is fixed.
So my sister and I opted for hot pot to chase away the cold. How are you guys staying warm this winter?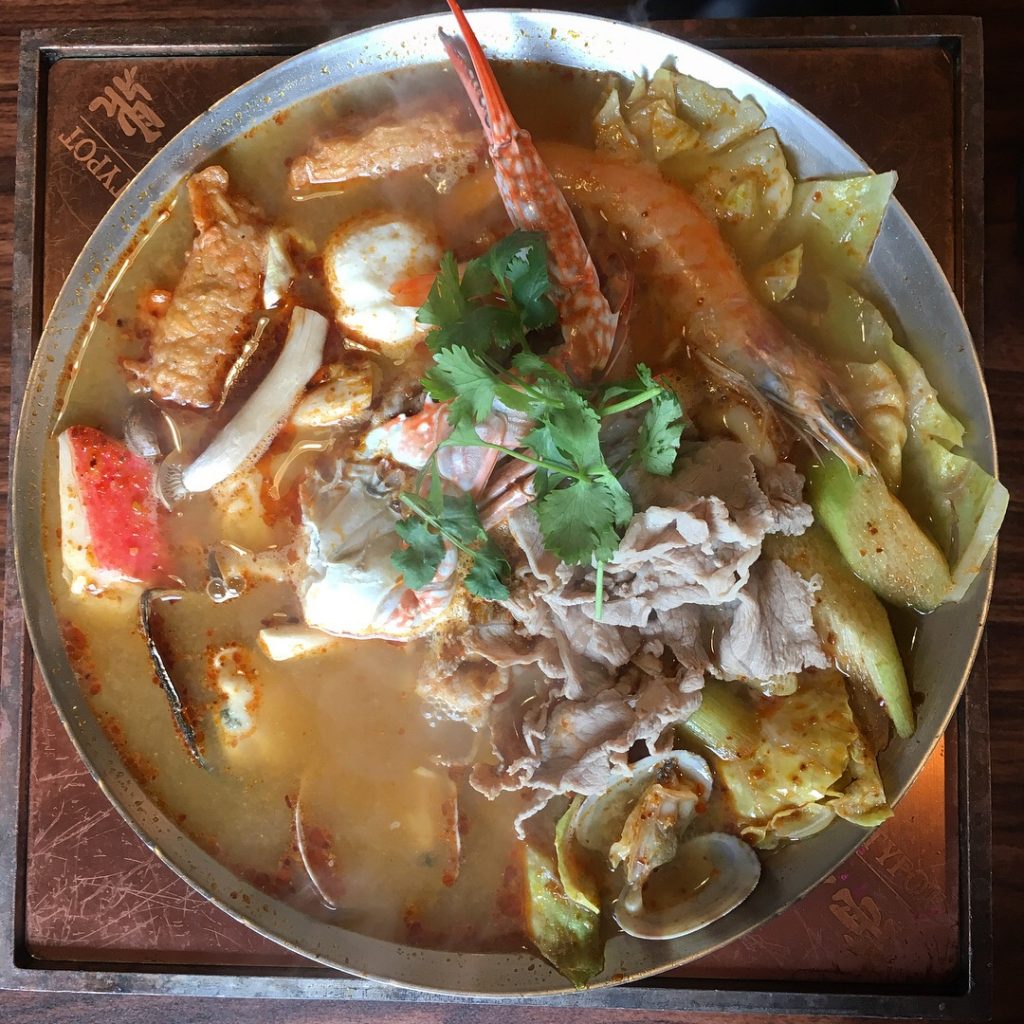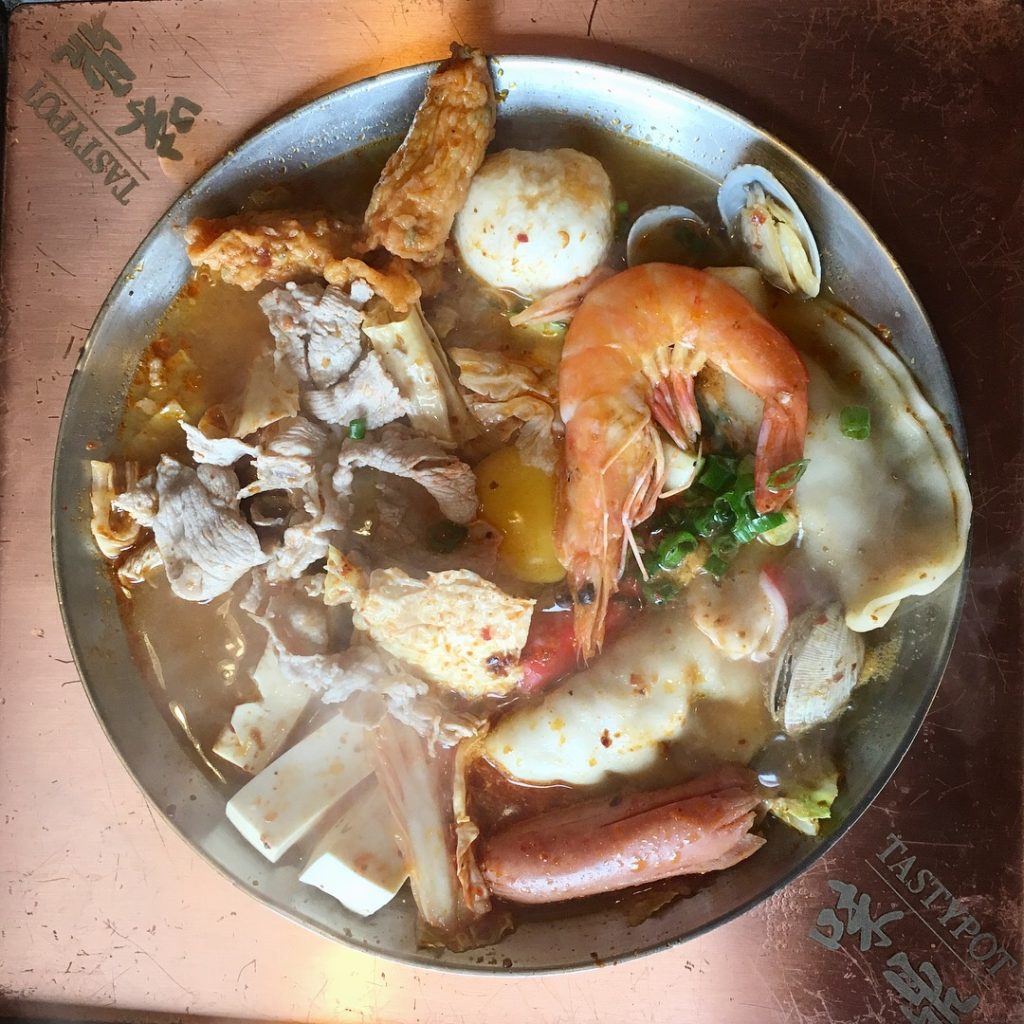 In this week's finds…
This zebra layer cake looks soo amazing and mouthwatering. What's not to love?
This pistachio coconut oatmeal sounds like my kind of breakfast.
How gorgeous are these spicy sweet potato pancakes?
I'm always looking for new ideas to bring along for breakfast, and these dark chocolate covered coconut bars sound soo delish.
With days so gloomy, I need something like these homemade marshmallows with sprinkles to brighten up my days.
Omg! These bagels require no boiling, no yeast, no self rising flour. In other words, they're on my to make ASAP list.
I'm going to have to try this no guilt broccoli fettucine alfredo soon!
I seriously need to try this rum raisin banana bread.
I seriously love anything mochi so these salted butter coconut mochi sounds amazing to me.
This chipotle huevos rancheros bake with mango salsa sound like the perfect dish for brunch.
I need to try this 15 minute purple cabbage chicken lo mein.
This triple citrus kombucha fizz with salty chili sugar sounds like the perfect mocktail.
This 30 minute country captain chicken is perfect for a weeknight dinner.
It's been so cold lately. All I ever want these days are warm soups. And this 20 minute peanut noodle soup with lime mango looks so comforting.
These red velvet sandwich cookies with coconut cream cheese frosting would be perfect for Valentine's Day.
How delicious does this maple glazed banana walnut bread sound?
Um, guys. This everything spice egg avocado yogurt bowl sounds amazing.
The beauty of these peanut butter brownies.
I seriously need this slow cooker Thai chicken coconut soup to keep me warm.