I can't believe that it's just days away from Christmas!
I'm finally done with my Christmas shopping, but the living room is a huge mess. I have wrapping papers and open boxes everywhere. But I seriously need to finish wrapping all the gifts. Some times I get a little lazy so I just wrap gifts in tissue paper and place them in gift bags.
Are you done with your Christmas shopping? Or are you still waiting on a few more items?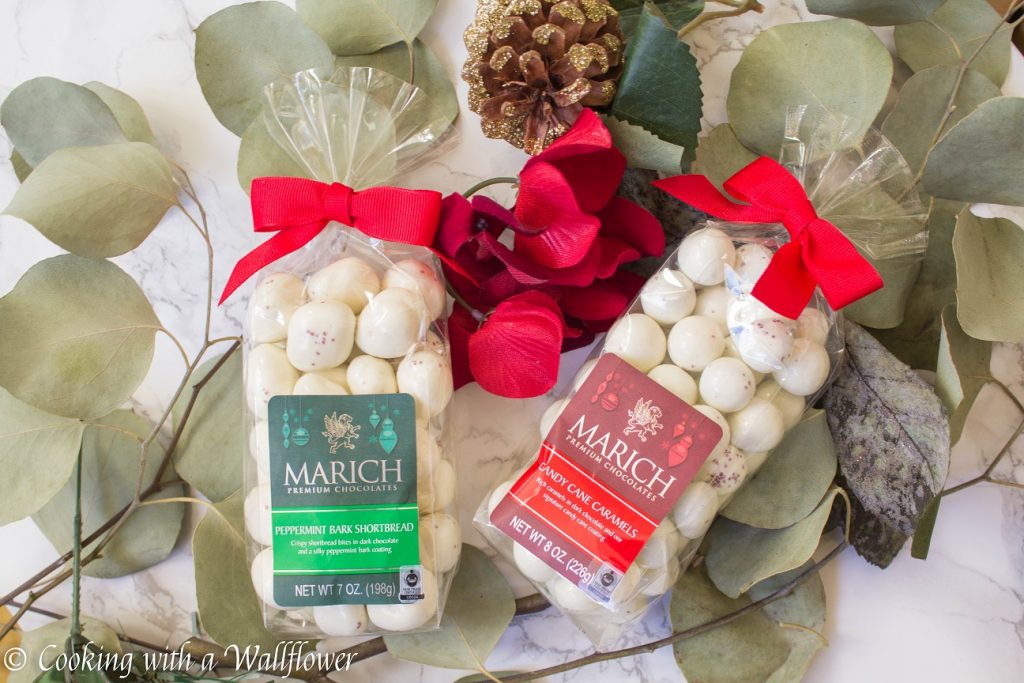 Oh! And don't forget! There's still time to enter the Marich Chocolate giveaway! You'll get it after Christmas, but you seriously need to try these chocolates!
In this week's finds…
These crumb cake donuts are perfect for Christmas morning.
The decadence of this tuxedo cake. I have a feeling I can so much of this on my own.
How delish does this streusel topped cranberry orange walnut bread look?
This baked brie and prosciutto rolls would be perfect as an appetizer for any holiday party.
This baked cinnamon creme brulee french toast with raspberry preserves sounds like the perfect breakfast for Christmas morning. Or maybe this challah french toast casserole. I can't decide.
Oh my gosh, this puff pastry breakfast pizza sounds soo amazing.
These peppermint mocha cupcakes are vegan and gluten free so it's perfect for pretty much everyone.
This spelt flour gingerbread cake with caramelized pears sounds soo delicious.