Can you believe that December is here? Now, I don't feel like a weirdo for watching Hallmark Christmas movies all day every day. You know how some people love Christmas songs? I love Christmas movies. =)
Right before Thanksgiving, my sister and I went to the pre-Thanksgiving Ferry Building farmer's market. While there weren't many vendors there, we did see a brand new bakery stand, Dot's Baking Pantry, selling a ton of cakes and cookies and basically every dessert you could possibly want.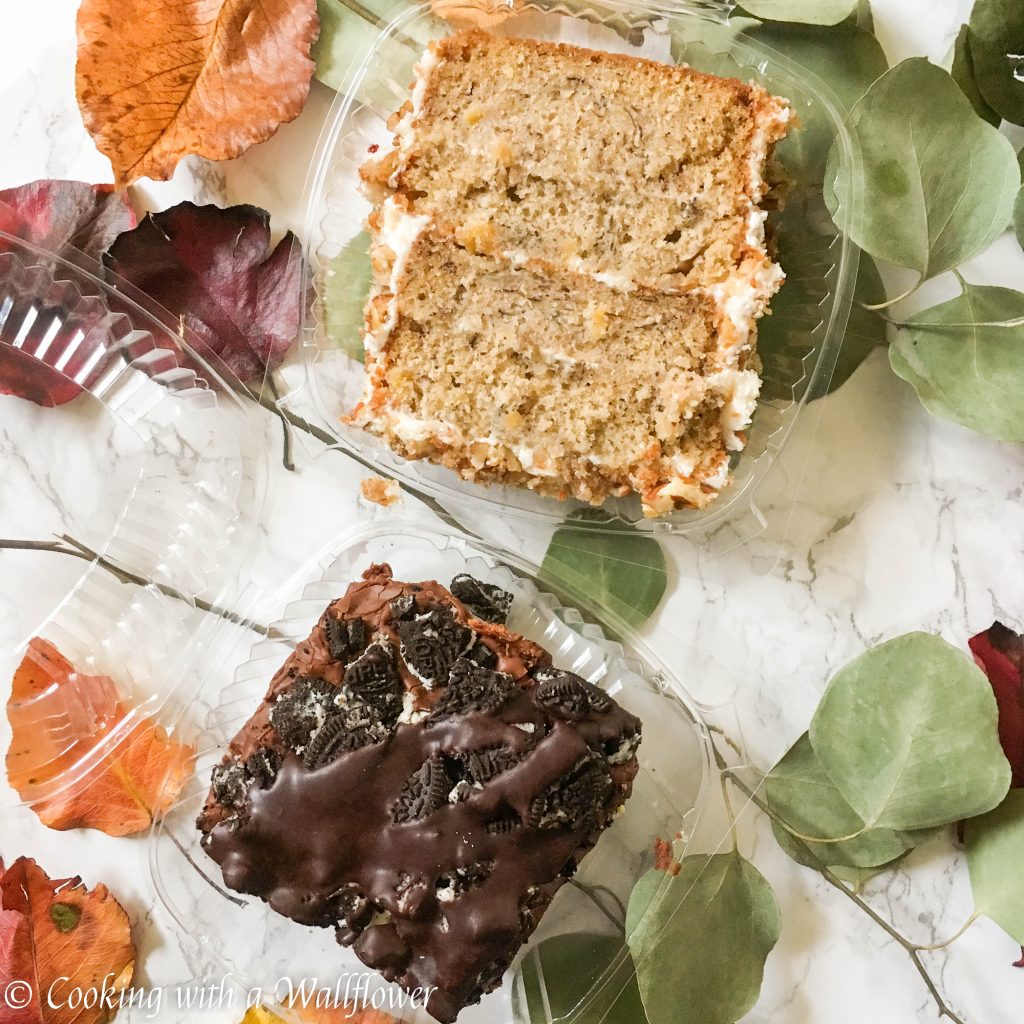 And I discovered Hummingbird Cake for the first time. I've heard of it, never had it, and all of a sudden, I'm sooo obsessed with it. It's literally love at first bite. Have you ever had hummingbird cake?
Now I really want to try to make this hummingbird cake. So I can have it all the time. <3
In this week's finds…
Okay, I really really need these cream cheese stuffed red velvet cookies in my life. I mean, seriously. Look at these cookies! How can you say no?
This cranberry maple pecan baked brie look perfect for serving at holiday parties.
If you're a fan of eggnog, you might want to give these one hour eggnog cinnamon rolls a try.
How pretty is this almond cake with fleur de sel dulce de leche and smoked brown butter swiss meringue buttercream?
Seriously in love with all sorts of shortbread cookies. The buttery goodness gets me all the time. So this brown sugar shortbread sounds absolutely tempting.
Omg. This fresh mint white hot chocolate sounds amazing as we're headed into winter.
These cherry pie bars look absolutely mouthwatering.
These mini M&M cookies would be perfect for gifting, don't you think?
Um, can we talk about this bacon meatballs bucatini. Because yes, please. I just need to change out the beef since I don't eat it.
These overnight gingerbread cinnamon rolls sound perfect for the weekend.
How delish does this spicy ratatouille brunch skillet look?
Spinach and prosciutto burrata calzone looks soo delish.
This coconut macaroon layer cake looks gorgeous.
I'll have to make these chewy chocolate ginger molasses cookies soon.
This vegan chorizo taco chili sounds so comforting.