If you've been to San Francisco, you know that our city is full of hills. Some of them are so ridiculously steep. But it's on those steep hills that you get the most amazing views of the city. This is San Francisco at sunrise on a clear morning.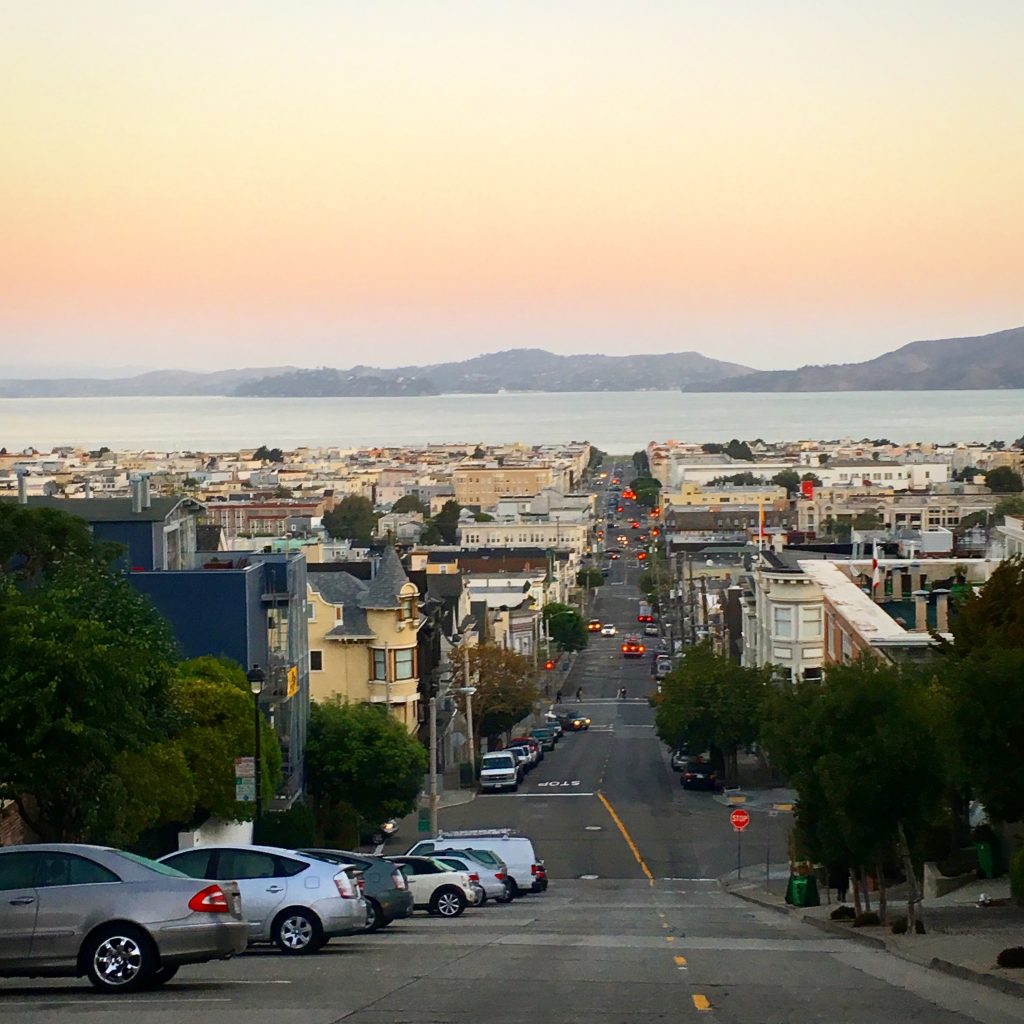 In this week's finds…
I'm obsessed with fruit pies so whenever I come across a new one, I really really want to try it. Like this cranberry almond apple pie. Doesn't it sound delish?
You'll get all your favorite fall flavors in this cream of pumpkin soup with maple pecans.
I seriously need this maple pumpkin gingersnap tiramisu trifle in my life.
If you love pecan pie, I think you'll love this dark chocolate pecan pie.
Does this creamy mushroom risotto with parmesan look delicious or what?
You guys! It's almost the weekend! And I am totally making this pumpkin spice french toast with cider syrup!
Can't choose between pie or cheesecake? You'll want to try this apple pie cheesecake.
Um, this pappardelle with roasted butternut squash and tomato ragu for dinner? Yes, please.
If you're looking for a unique fall drink, this butternut squash infused bourbonmanhattan might be what you're looking for.
These cranberry orange shortbread cookies sound so delicious and perfect for fall.
Oh my gosh, pumpkin coffee cake with chai ice cream. Doesn't this sound like the perfect fall dessert?
I'm soo excited by these white chocolate pumpkin scones with cinnamon maple cream cheese glaze. How can I say no to something like that?
These deep dish milky way brown butter cookies look and sound absolutely delish. And a great way to use up leftover Halloween candy.
I know I'm going to be obsessed with this ramen glow bowl with miso tahini dressing.
I can never use up a can of condensed milk and these condensed milk cookies sound like the perfect way to use leftover condensed milk.