About a month ago, I stumbled across Baker Doe's Instagram page and discovered some of the prettiest bicolor croissants I've ever seen. Okay, so maybe it was the first time I've ever seen bicolor croissants. But I really really wanted to try them. Unfortunately, to order these croissants for Sunday delivery, you have to be quick because it's on a first come first serve basis.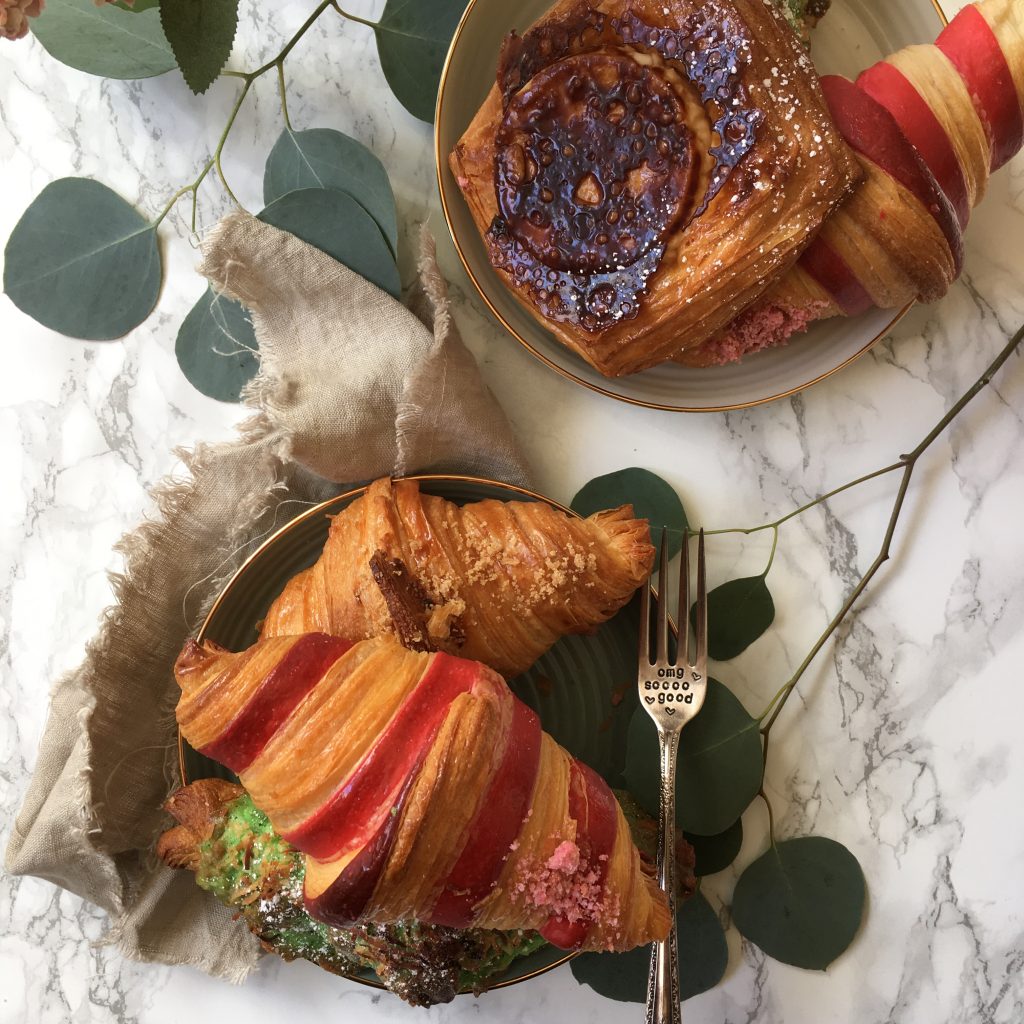 I finally got my hands on a dozen of these croissants last weekend. And they did not disappoint. I ordered duck yolk lava custard croissants topped with cookie crumbles, pink guava bicolor croissants, pandan coconut double baked croissants, and a dulce de leche danish with caramel and chocolate shards. I can't decide which I like better: the duck yolk lava custard croissants, which are like the yolk buns you get at dim sum, or the coconut pandan double baked croissants.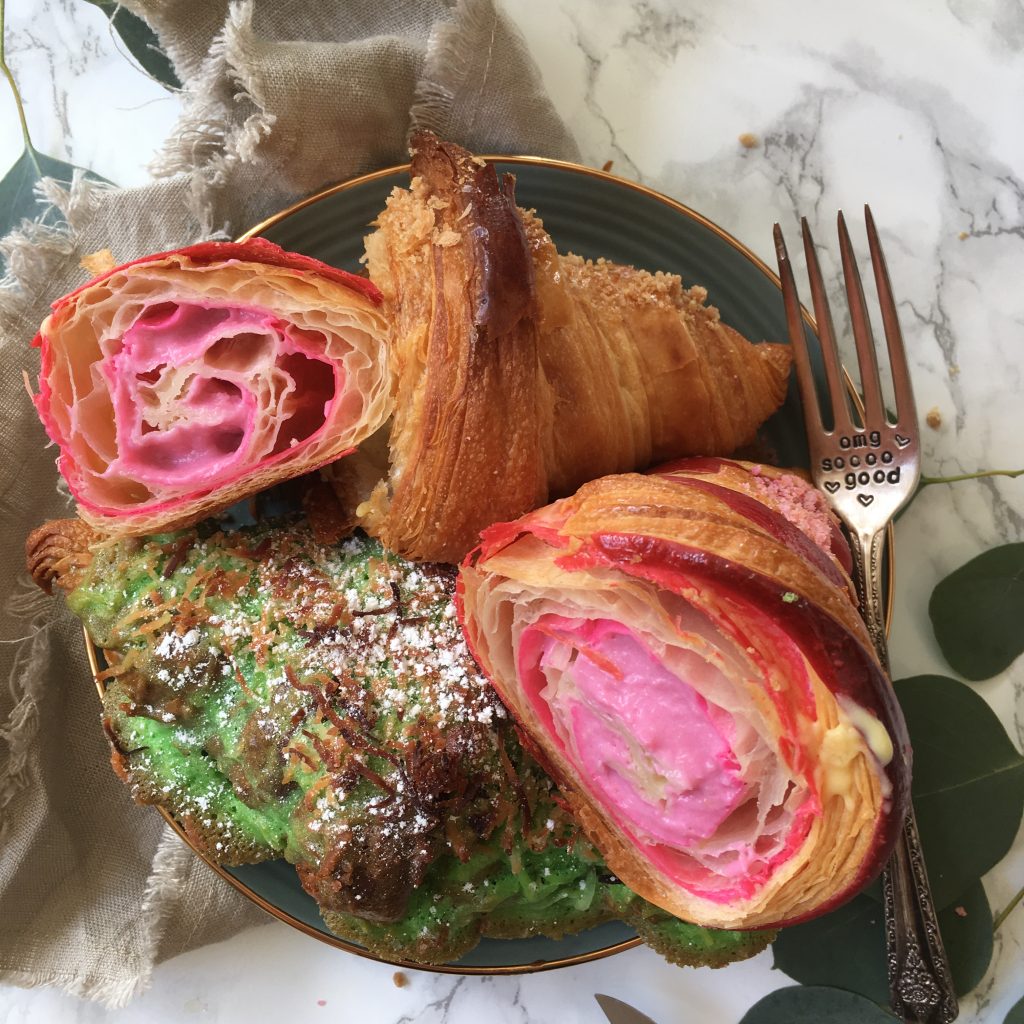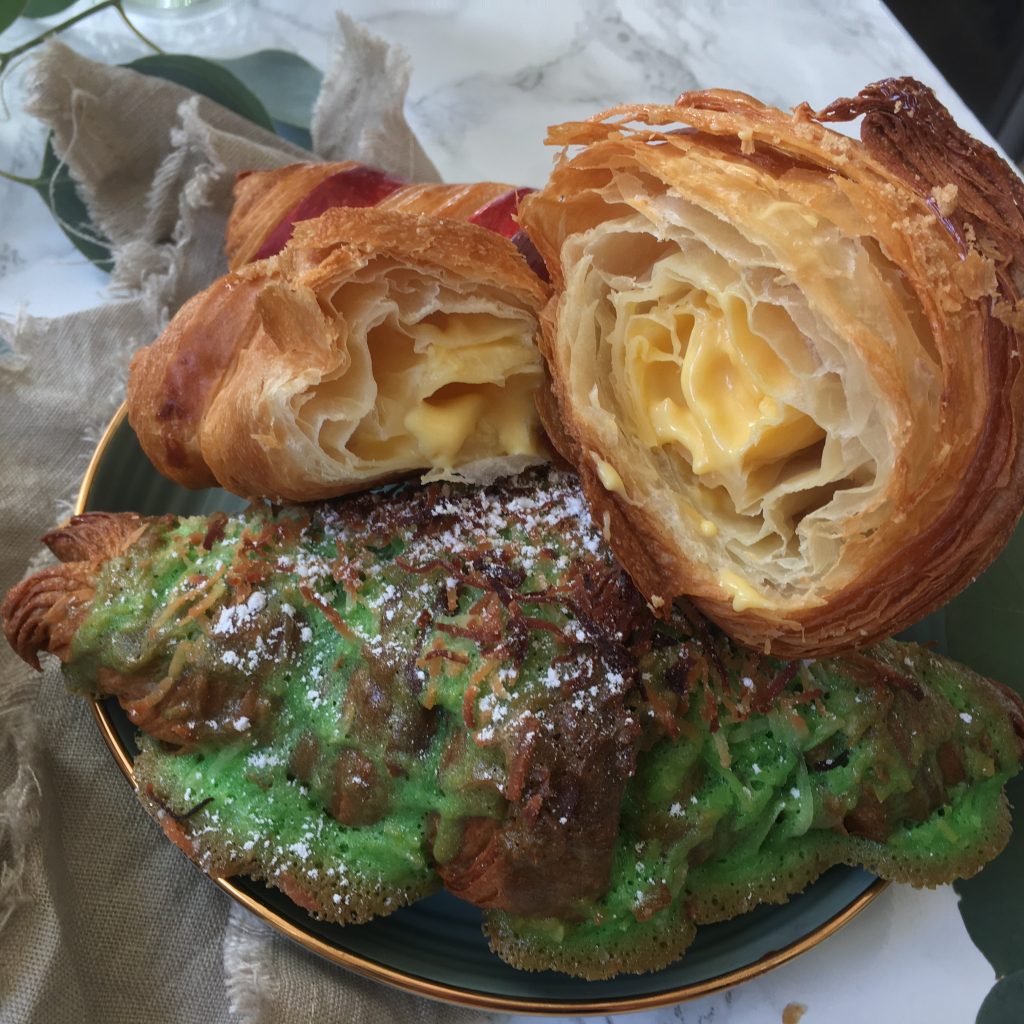 In this week's finds….
Omg! This pomegranate cider mimosa with a salted caramel rim sounds sooo amazing.
How can I resist these easy pumpkin pie bars? Totally easy to serve and pack for holiday parties.
How perfect are these roasted butternut squash studded rosemary risotto?
Some days I'm craving something pumpkin, but I don't want to make a huge batch. These mini pumpkin cakes are perfect for satisfying those cravings.
These Halloween graveyard s'mores <3
These pumpkin butter rugelach cookies sound like they can be soo addictive.
If you're looking for a small batch of fall comfort food, you'll want to give these creamy chicken pot pie for two a try.
Who would have thought that just a few years ago I have never had brussels sprouts before? Now, it's one of my favorites, and I'm always looking for new ways to serve them. These pan roasted brussels sprouts with bacon, dates, and halloumi sound amazing.
I need to try this slow cooker pork chili verde for dinner.
Who wants this dark chocolate fudge pomegranate tart for dessert? I know I do!
This New England clam chowder looks so delish!
Seriously, how delicious do these roasted cranberry brown sugar pork chops look?
These baked pumpkin spice donuts would be perfect for breakfast.