The weather has been absolutely perfect these past few weeks in San Francisco. It's not too hot, not too cold. We've had daily sunny clear blue skies with only fog at night which burns off by early morning. It's the perfect time for visiting.
I was standing in Russian Hill and had the most amazing views of the city. You can see Coit Tower in the distance.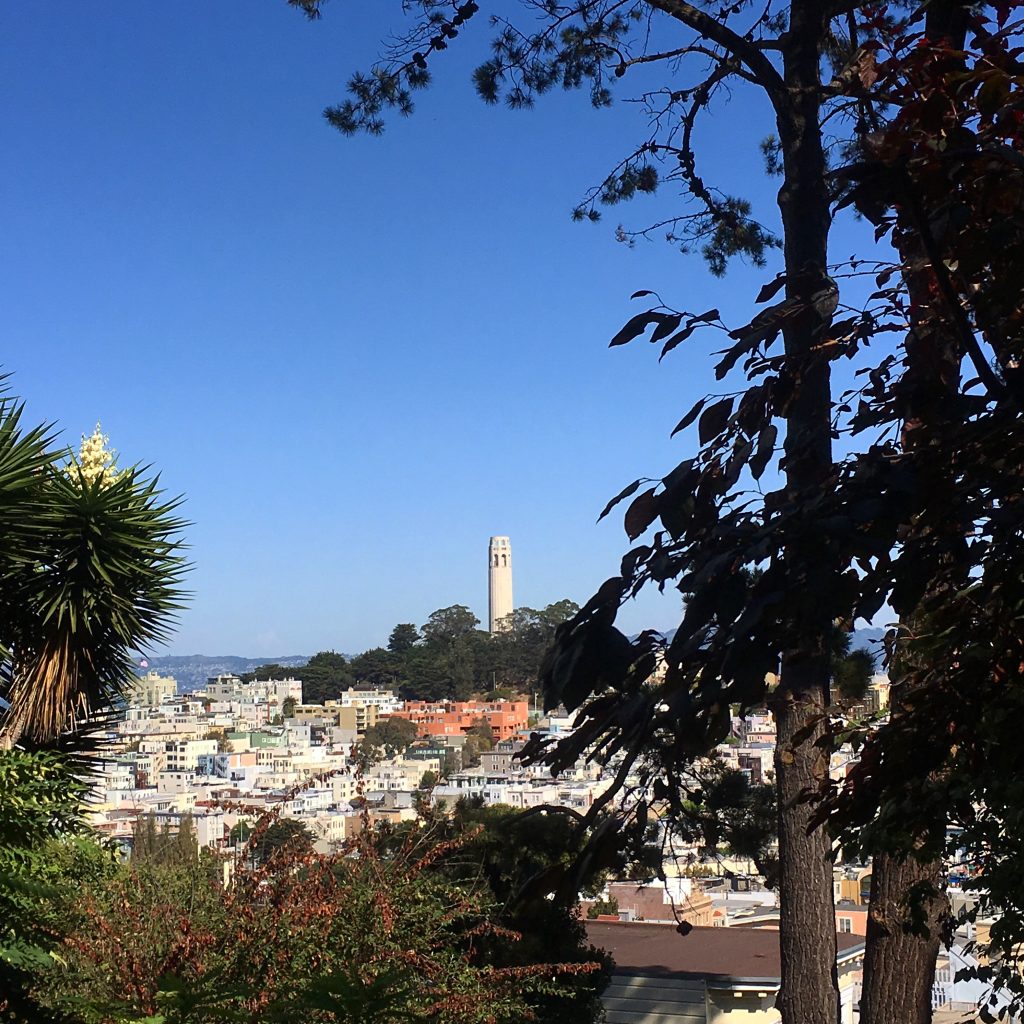 In this week's finds…
Omg! This totoro black sesame chiffon cake.
If you're looking for a delicious weeknight dinner, you'll want to give this slow cooker honey teriyaki chicken. I love that you can make this chicken and leave it to cook on its own while you have plenty of time to do other things.
I swear, fall is all about the pumpkin, sage, and brown butter. It's a combo that I can't resist. So I absolutely want to try this 2 ingredient pumpkin pasta with balsamic sage brown butter sauce.
I'm so obsessed with all things apples right now. So this apple crumb cake sounds soo delicious to me. Oh, and this apple butter cake. And this apple pie with caramel sauce.
I love mocktails and this sparkling pomegranate cider punch sounds so refrehsing.
Just how amazing does this pumpkin roll look? So moist and so mouthwatering.
This roasted squash, caramelized fig, and feta salad sounds perfect for fall.
Fall means all things warm and comforting like this slow cooker buffalo chicken chili.
Bacon brussels sprouts fried rice sounds delicious with a fall twist.
Oh my gosh, these marshmallow cereal treat caramel apples. <3
How cute are these gluten free vegan halloween ghost cake?
These bacon wrapped brussels sprouts with balsamic mayo dip sounds like the most amazing appetizer ever.
The gorgeous color of these miso tahini ramen noodle bowls!