Have you ever seen these Mexican sour gherkins? I found these at the farmer's market the other weekend, and they look like tiny little watermelons. But in actuality, the inside is like cucumber and the flavor is slightly tart.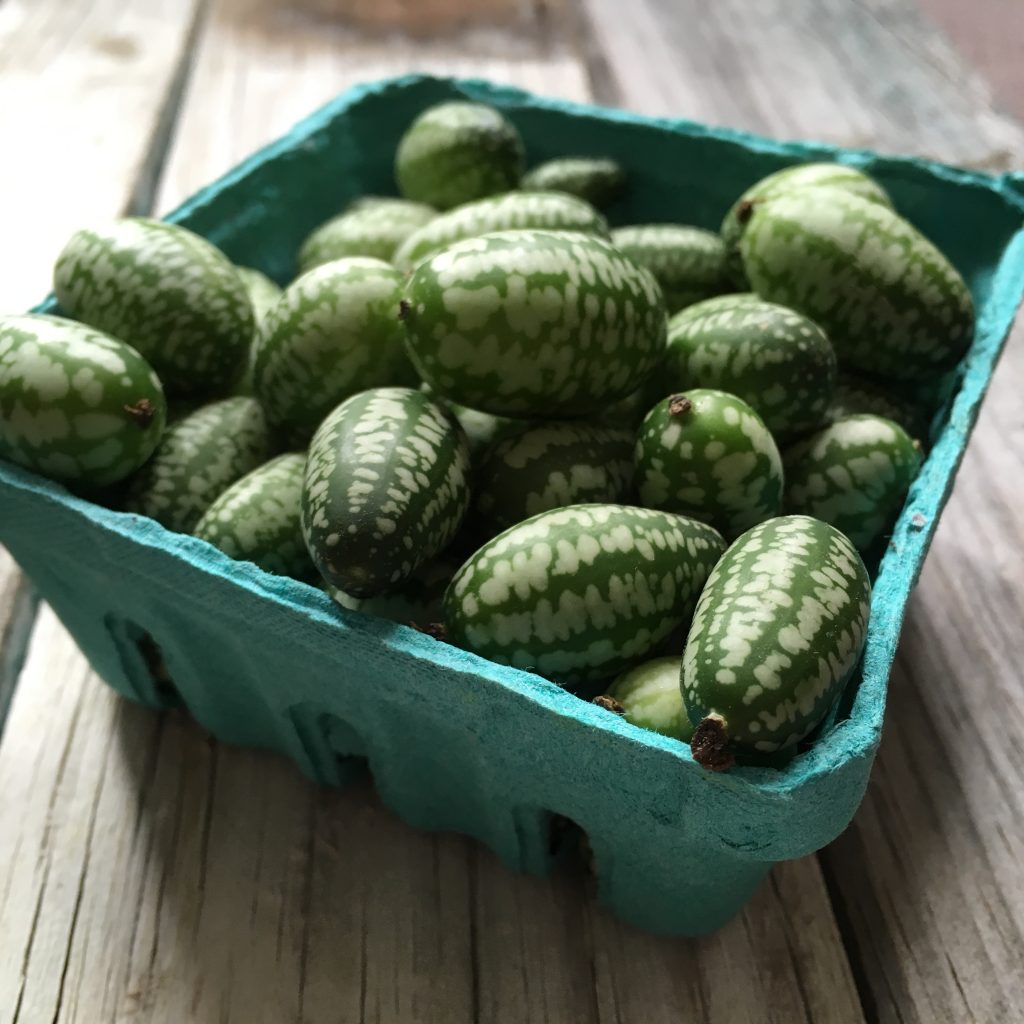 In this week's finds…
Oh my gosh. These fluffy whole wheat waffles would be perfect for weekend brunch, don't you think?
As if grilled cheese isn't enough of a comfort food, these 3 cheese everything spice grilled cheese sounds soo amazing and very addictive.
This iced raspberry latte <3 It's like the perfect summer pick me up with a shot or two of espresso.
This avocado zucchini carbonara pasta sounds soo delicious. It's a mix of comfort food with some healthy additions. I seriously need some carbs in my life.
How delicious does this summer salmon strawberry panzanella salad sound and look? All that color and flavor makes this my type of meal.
I love how flavorful Thai food is so I can't wait to try this thai zucchini noodle salad.
This cashew coffee would be a great way to change up your morning drink.
I love that you can change up this back pocket noodle stir fry with your favorites veggies. It's perfect for weeknight dinners, especially now that summer is wrapping up and it's back to school for the kids.
The color in these blackberry jalapeno margaritas! So festive and perfect for those late summer gatherings.
Omg! This summer farmer's market quinoa bowl has all my favorite ingredients!
This peach paloma sounds great for summer.
This blueberry cream cheese danish sounds so delish.
If you're looking for a unique ice cream flavor, you might want to try this chili mint and chocolate ice cream.