Several days ago, my friend Emily, a beauty blogger on Instagram, and I met up for dinner at Fisherman's Wharf. We live in the same city, but it's so difficult to sync our schedule together just to go grab lunch or dinner. It's not even funny how so often life and work gets in the way. But we try to meet up as often as we can. We had dinner at Fog Harbor Fish House for seafood and a great view.
Can you see Alcatraz in the distance?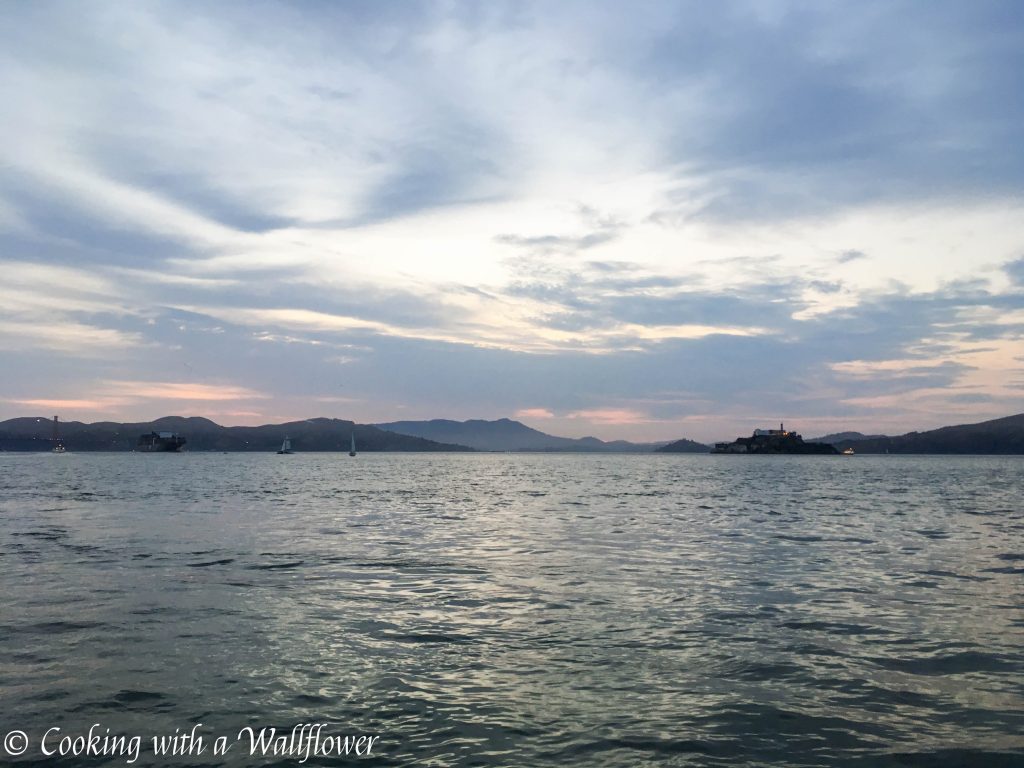 I haven't been to Fisherman's Wharf in years. Partly because it's all the way across the city, and partly because it's always crowded since it's a tourist destination. But I loved the amazing views as the sun set. Plus, it's always fun to pretend to be a tourist in your own city.
In this week's finds…
I seriously love soft pretzels and these pretzel rolls look like a fun addition to dinner.
This frozen raspberry peach bellini looks perfect for hot summer days.
Omg! How gorgeous are these s'mores brownie cupcakes? I mean it's brownies + s'mores + cupcakes. My idea of a perfect dessert.
I've always loved coffee cake and this vanilla glazed blackberry peach coffee cake sounds exactly what I'm looking for.
These sweet cornmeal scones look so deliciously savory.
If you're looking for a delicious comfort food with a servings of vegetables in it, you might want to try this sneaky zucchini mac and cheese with everything bagel chip crumbs.
Salads with a ton of ingredients and flavors are my favorite ones. This peachy chipotle chicken tortilla and avocado rice salad with fried halloumi sounds amazing.
Omg, what?! Hot bacon caprese salad with heirloom tomatoes.