Last weekend, I went to the farmer's market specifically to buy… peaches.
So many peaches for such a good price. I just couldn't resist.
Aren't these so pretty?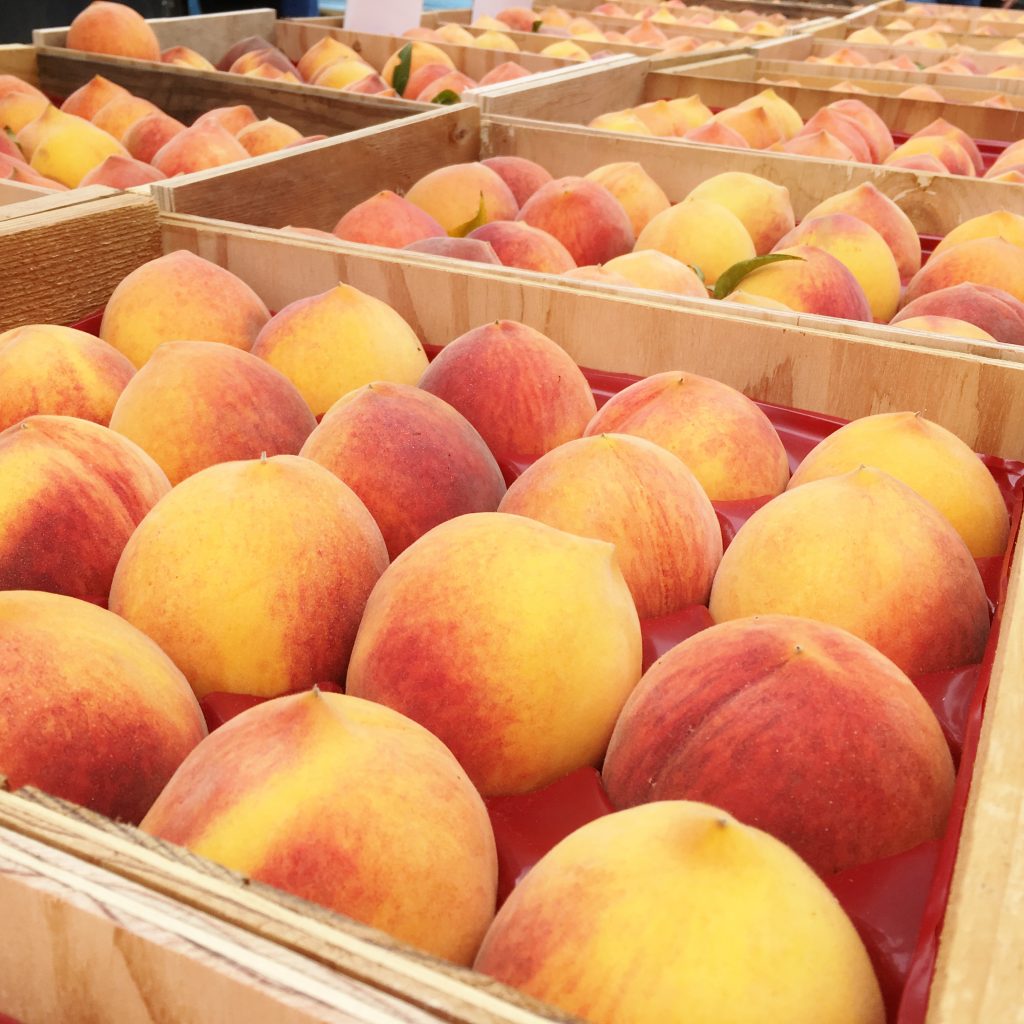 So now, I have so many ripe peaches waiting to be eaten and used in recipes. You can expect to see plenty of peach recipes in the weeks to come.
In this week's finds…
Before we get started with my food finds, I have to say that I'm obsessed with the new summer show, Salvation. Have you seen it yet? It's one of those end of the world stories, but it's soo addictive. I usually get bored with shows during the summer because it feels like nothing good is on, but this new one is just soo good.
The other thing is.. Have you heard of Pack Up + Go? It's a surprise travel agency, where you give them a budget of a miniumum of $650 for a 3 day trip. They book your airfare/travel, your accomodations, and plan out your itinerary. In other words, the company does everything for you. The catch is that you don't know where you're going until the day of. I have to admit that I'm a little tempted. All the stress of planning is taken out of the equation, and I love that.
So now… back to food.
Omg! This Nutella coffee crunch brownies sound so decadent and perfect for coffee and chocolate lovers.
I'm addicted to Keebler's fudge stripes cookies so this striped fudge cookie sandwiches simply sounds amazing and delicious. And I probably won't be able to stop after a couple.
Oh my gosh. I'm seriously in love with the gorgeousness of this checkered cake. It's so elegant and pretty and perfect for any sort of celebration. Don't you think?
This heirloom tomato garlic toast with basil whipped feta sounds soo refreshing and perfect for the summer.
Honey Berry Kombucha Smash sounds like the perfect summer drink.
I love corn, but sometimes I feel like it's not often featured in summer dishes as it should be. This creamed corn pasta with fried herbs sounds soo delicious.