Over the weekend, we went exploring in the Marin Headlands. We've been looking for new places to explore and hike around the SF Bay. After a short hike, we went for a late lunch at Scoma's of Sausalito. I love how the restaurant looks like it's hovering over the water.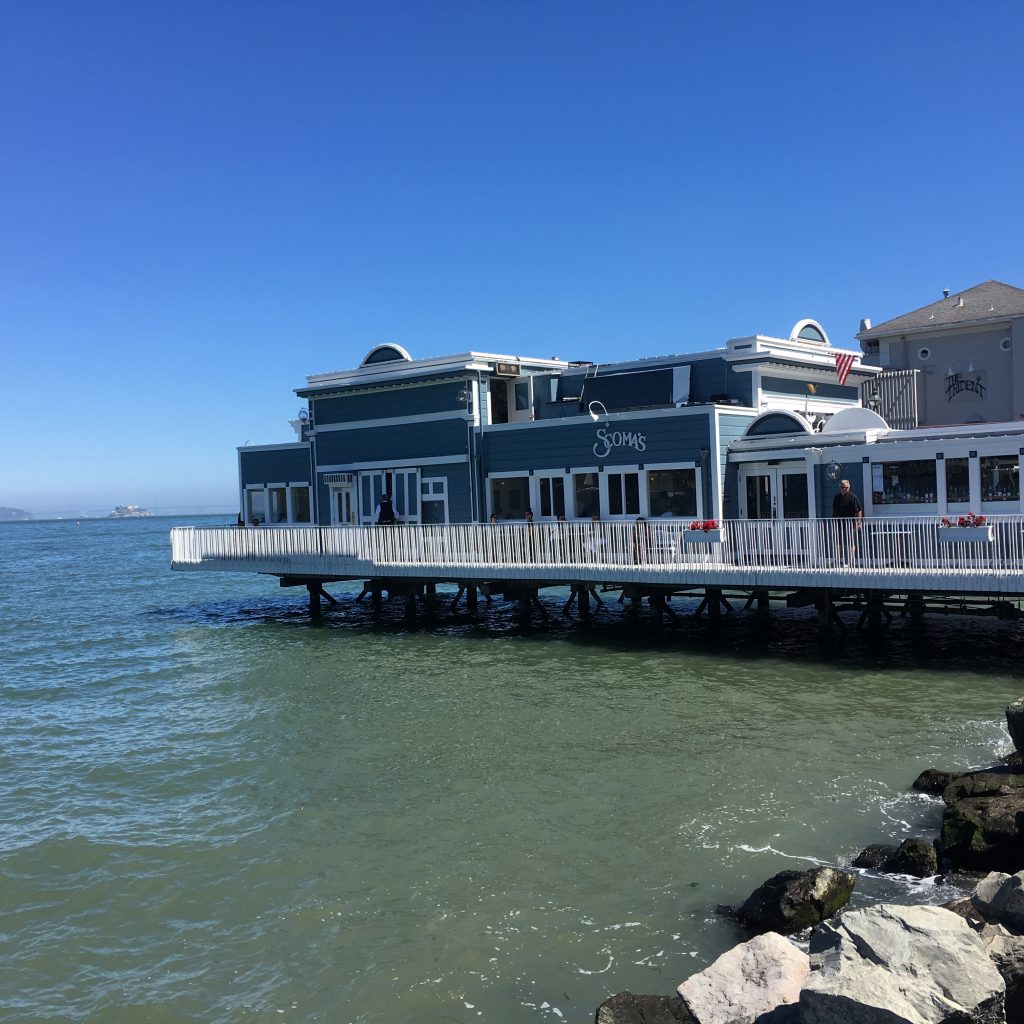 In this week's finds…
Oh my gosh. I love crumble pies. Somehow that buttery sugary goodness just make everything taste so much better. This blueberry crumble pie sounds absolutely amazing, especially since I have so much blueberries waiting to be eaten.
This summer tomato and zucchini halloumi bake looks delicious and perfect for a summer meal.
This lavender mint lemonade sounds so refreshing.
How gorgeous are these homemade cake pops? They'd be perfect for parties and celebrations, don't you think? Plus, you customize them to your own taste.
Omg! How delicious does this hazelnut streusel and brown butter apple pie sound? That hazelnut streusel <3
I still haven't had a chance to try zucchini bread. I have no idea what I'm waiting for. But these zucchini bread and zucchini bread muffins look soo good. I think I might have to make this soon!
If you love coffee, this 6 ingredient chocolate coffee nice cream would be perfect for you. It only requires six ingredients. Plus, this nice cream is vegan so it's perfect for just about everyone.
Omg. This summer harvest veggie and avocado quinoa bowl sounds soo delish, and I can't to give it a try, especially with all the fresh summer produce.
I love avocado in pretty much any form. So when I saw this 10 minute garden herb avocado dip I instantly knew that this is on my to make list this summer.
Are you into zucchini noodles? If you are, you might want to try these summer shrimp zoodle bowls.
This cilantro lime shrimp and cauliflower "rice"foil packs look amazing.