I've been wanting to try rolled ice cream ever since I heard about it months ago. I recently had the chance to try it! The lines were super long, but I think it might just be worth the wait. I got the Thai Tea flavored rolled ice cream with some of my favorite toppings!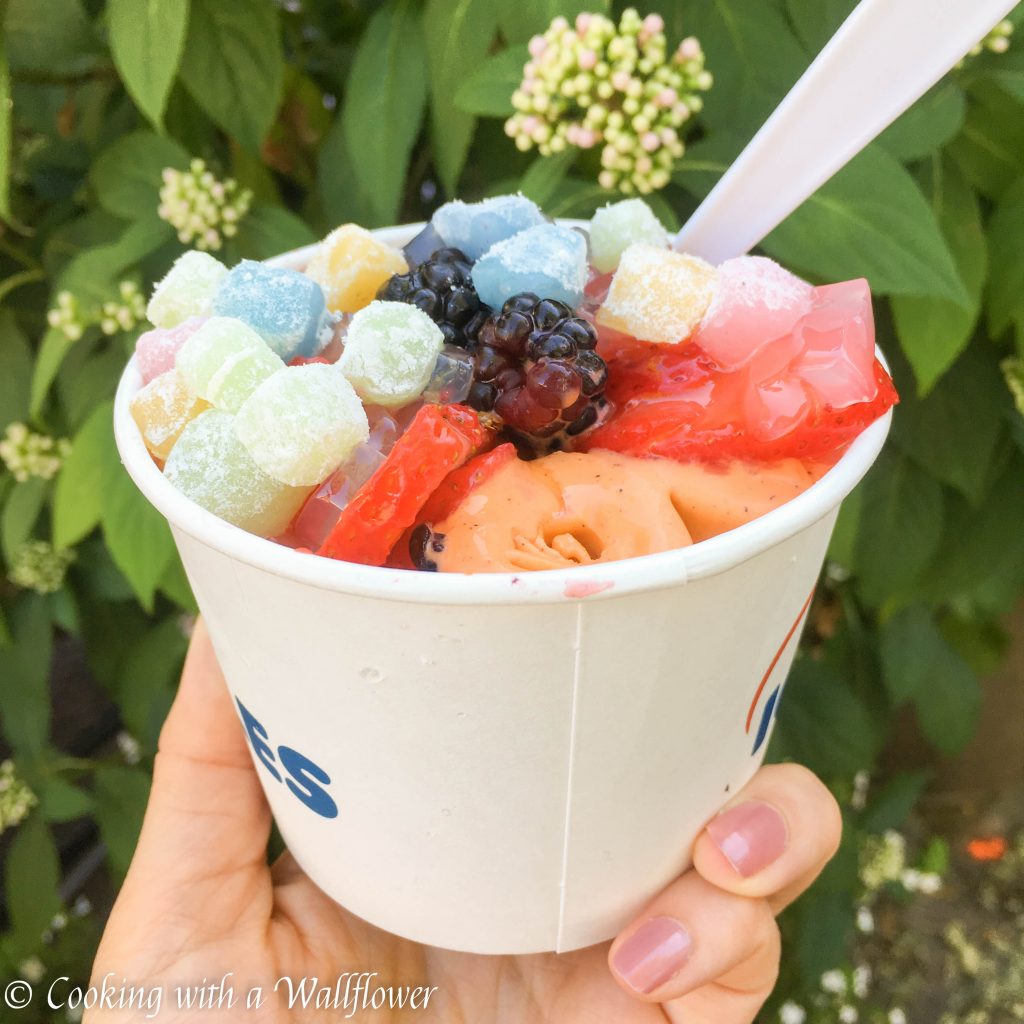 You can watch a video of them making the rolled ice cream on my Instagram post. Just swipe or click to the last two.
Have you ever had rolled ice cream?
In this week's finds….
This blueberry lemon icebox cake looks like the perfect dessert for summer, especially since it doesn't require any baking. Definitely a life saver when it's super hot outside and you don't want to turn that oven on.
How delish does this coffee creme fraiche cheesecake look?
This key lime pie with macadamia nut crust. I don't know if I'm obsess with the pie or if I'm more obsessed with the macadamia nut crust. I mean, macadamia nut! I don't need anymore convincing.
I love tacos. Like looooove. This cheesy zucchini roasted corn tacos with mango salsa verde sounds soo delicious, especially with the zucchini flower stuffed with cheese and rolled with panko. All that texture! And what about that mango salsa verde? Or that honey chipotle lime crema?
How gorgeous is this blueberry ginger swirl cheesecake with creme de cassis and white chocolate?
Cherry tomatoes, artichoke, zucchini, and pesto? All on this burst cherry tomato, artichoke, zucchini, and pesto pizza? It's like summer on a pizza. Yes, please.
You know how much I love avocado toast. As in, I make my own and I also spend a ridiculous amount of money at cafes to get inspired by trying new ones. This grilled corn and feta egg in a hole avocado toast sounds soo amazing.
I would love to try this beetroot mango chia pudding parfait.
O.M.G. It's a watermelon frose! I seriously need this in my life. Like, now.