Remember how I love latte art?
I found a new cafe near home that serves all sorts of latte with gorgeous latte art. This is a birthday cake latte with a strawberry matcha condensed milk toast!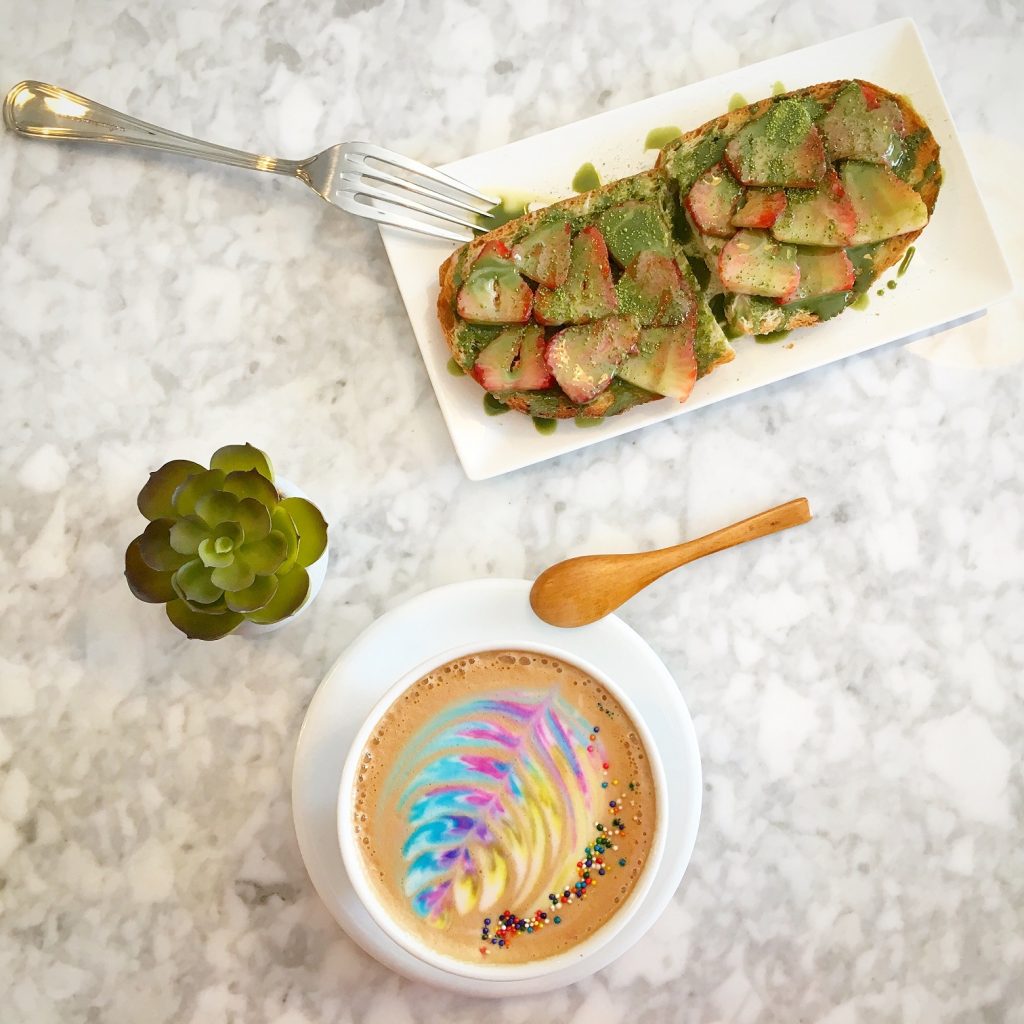 Seriously, can breakfast get any better than this?
You'll have to visit Home in SF to try all their lattes, and maybe even indulge in a milk and cereal toast. I know I will.
In this week's finds….
Um, how perfect is this frozen watermelon rose sangria slushie? I can just imagine how refreshing this drink would be at picnics and BBQs.
How gorgeous is this ultimate birthday cupcake? I know I would want one of these for my birthday!
It's strawberry season! And what better way to showcase all those fresh strawberies than in a classic strawberry shortcake?
Slow cooker pork carnitas would be great in tacos and burritos!
Looking for the perfect summer dessert to showcase all those fresh fruits? You might want to try this cherry peach crisp with oatmeal cookie crumble sounds absolutely amazing.
I'm so obsessed with pasta salads over the summer so this strawberry avocado pesto pasta salad sounds perfect for me. It's be great as a side or as a main dish.
Because it's summer and there's bound to be social gatherings with family and friends, this lighter cheese board sounds perfect for sharing.
Oh my god! This strawberry cornmeal cake with buttermilk glaze sounds absolutely delicious. I can't wait to use fresh strawberries for this.
I love grapefruit. I know not everyone else does, but this grapefruit lime spritzer sounds soo refreshing.
Pho is one of my favorite foods, and this vegan pho with spicy tofu sounds amazing.
On hot summer days, I want something cold and refreshing and this strawberry orange granita sounds just like what I'm looking for.
I love quiche because they make the perfect meal. This kale, asparagus, chevre quiche with almond meal crust sounds soo delish.