Earlier this week, I met my friend Emily in the Mission area of San Francisco for lunch. We had vegetarian Japanese food, and I absolutely loved it because it was so different. It's all about the flavor and the texture.
Emily also gave me a box of macarons from Ketsourine Macarons. These macarons are so cute! They have Belle from Beauty and the Beast, unicorns, and Pokemon! And that candle? It's Pinot Noir.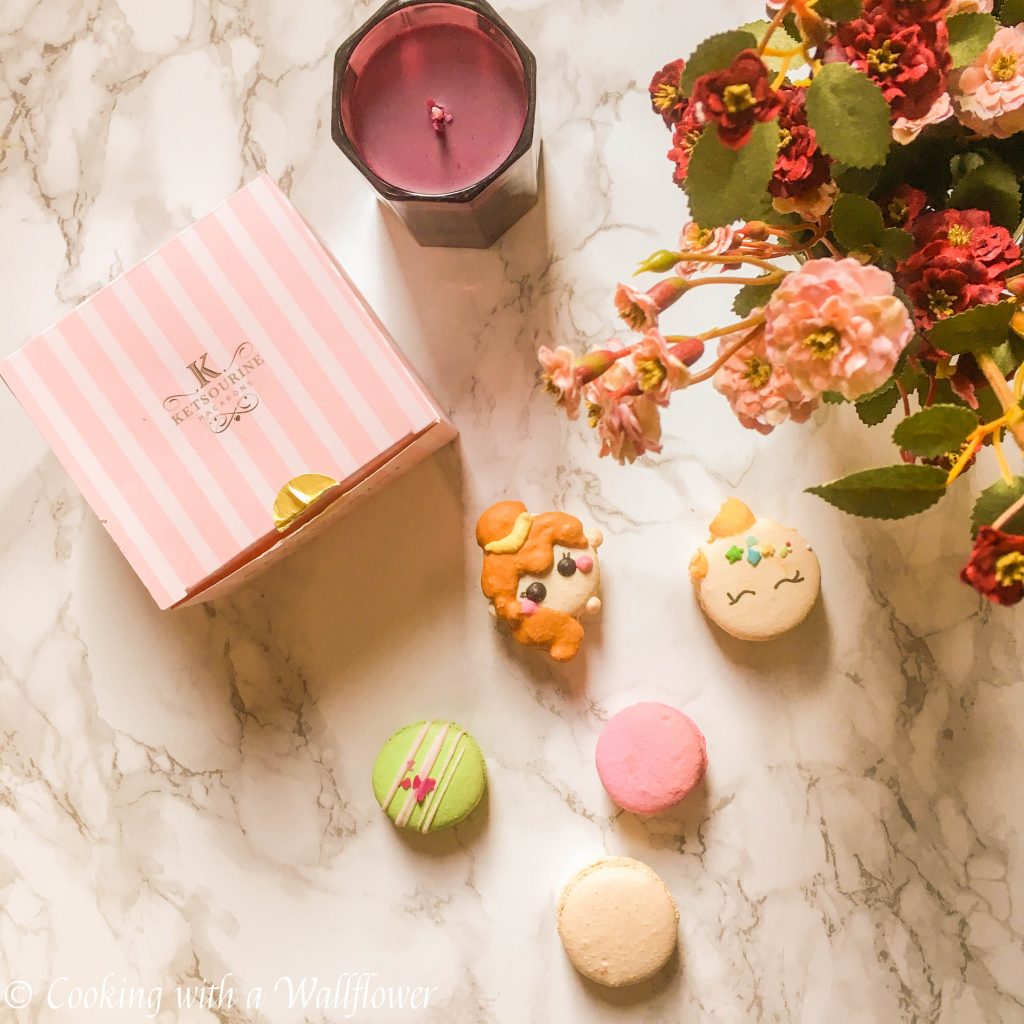 In this week's finds…
Homemade chicken noodle soup would be perfect for a cozy night in.
This vegan chocolate croissant with raspberries sounds like the perfect dessert. Or maybe dessert for breakfast.
Um, I totally need this peanut butter swirled chocolate fudge popsicle in my life ASAP.
Love that this Thai Green Curry is vegan!
It's the weekend! And we definitely to up our breakfast and brunch game with these breakfast tacos al pastor.
How delicious does this blueberry chocolate mousse cake sound?
If you need a quick meal, this honey ham, gouda, and apple quesadilla sounds delish!
This mini lemon bundt cake and this lemon raspberry layer cake sound like the perfect spring dessert.
Honeyed ricotta toast with raspberries sounds like the perfect way to start the day.
These cocoa fudge mint brownies are gluten free!
Herbed mushrooms garlic toast. Yes, please!
This gingered pomelo sorbet sounds so refreshing!
If you're looking for a fancy dessert, this grand marnier flan would do the trick.
Omg! This cheesy crab appetizer!
This almond cake sounds delish!
Looking for a sauce for your pasta, you'll want to give this spicy italian arrabbiata sauce a try.
Seriously loving this vegan roasted cauliflower BBQ pizza.
This farro tabbouleh with burrata and hummus sounds sooo good.
Oh my gosh! Mini strawberry pistachio turnovers!
Strawberry gin lemonades sound perfect for guests.
Up your grilled cheese sandwich game with this asparagus grilled cheese with brown butter and dijon.
Have a great weekend!