I'm utterly obsessed with the vibrant color of this purple yam bun that my aunt made.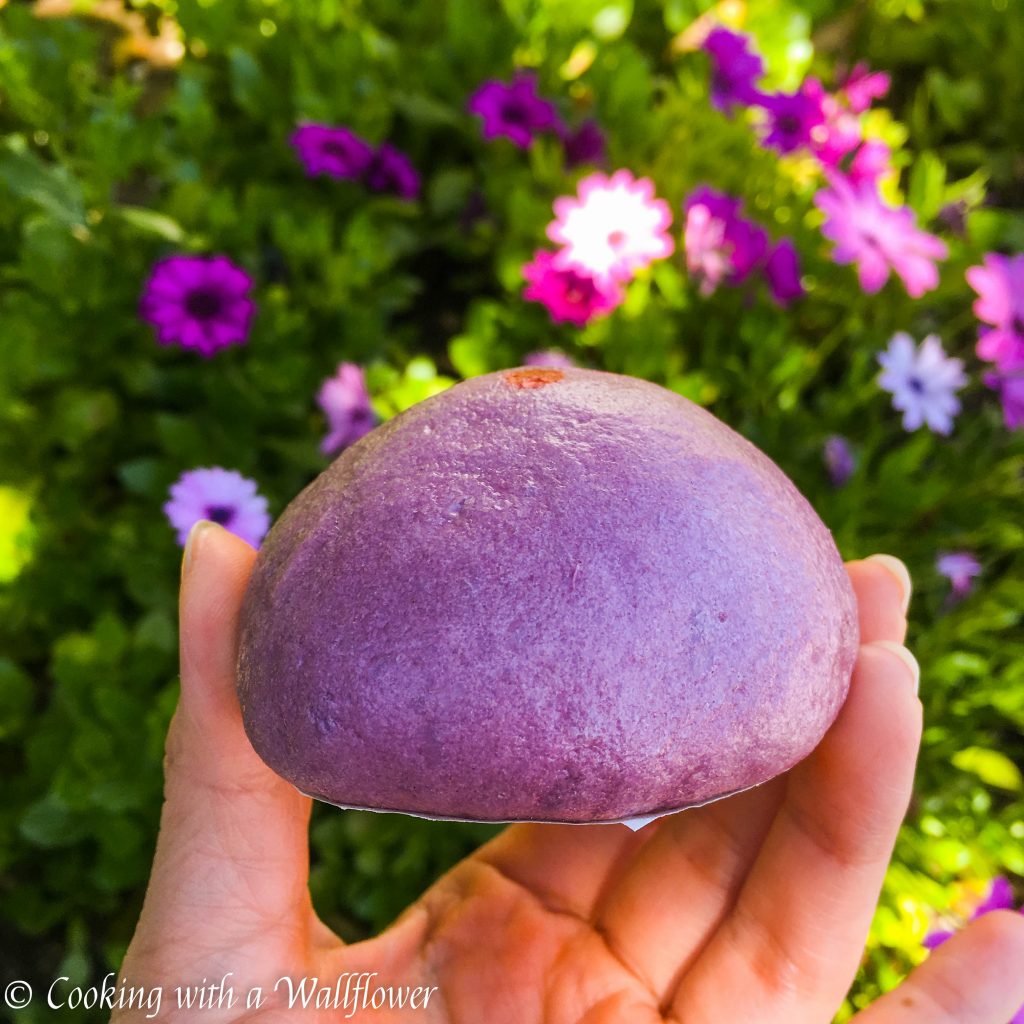 My aunt loves making baos (buns) and giving them away to family and friends. Most of the time, she uses yam or sweet potatoes. But every once in awhile, she uses purple yam in the dough and it turns into this pretty purple color.
Have I ever mentioned that my dad's side of the family are all cooks? At one point or another, all of his siblings and his parents have worked in the restaurant business. And for awhile, I think it was disappointing to them, that none of the kids were interested in cooking.
Not to say that we weren't interested in food. Many of us were foodies. Just not into cooking.
It was just a random sequence of events that led me to finally take an interest in experimenting in the kitchen and start a blog. And well, here we are. =)
In this week's finds…
Why is it that drinks in other countries look soo amazing? I mean, I can totally go for this Sakura McFizz from McDonald's in Japan.
I really need to give this tres leche cake a try.
How amazing does this blueberry passionfruit layer cake look?
Omg! I love how cute these marble easter egg truffles look!
I'm going to have to try this saffron tomato shakshuka soon.
This quinoa spring market salad is so perfect for dinner.
Have you had Brazilian cheese puffs before? They're so addictive. And I can't wait to try making my own at home.
These maple pecan sticky buns sound so delicious.
I cannot wait to give these toasted sesame sriracha deviled eggs a try. I'm all about that Sriracha.
I love that this strawberry ripple almond cheesecake is healthy. Which means I can eat more than one slice.
How delicious does this cuban grilled salmon with tomato avocado salsa sound?
These cheesy chipotle adobo chicken quesadillas would be perfect for a weeknight dinner.
I totally need to try this spring detox cauliflower salad.
Have you ever wanted to learn how to make brioche buns at home? Now you can make a small batch at home.
How festive are these robin egg blondies?