Earlier this week, we celebrated my birthday at work. I am so in love with this cake! So many sprinkles!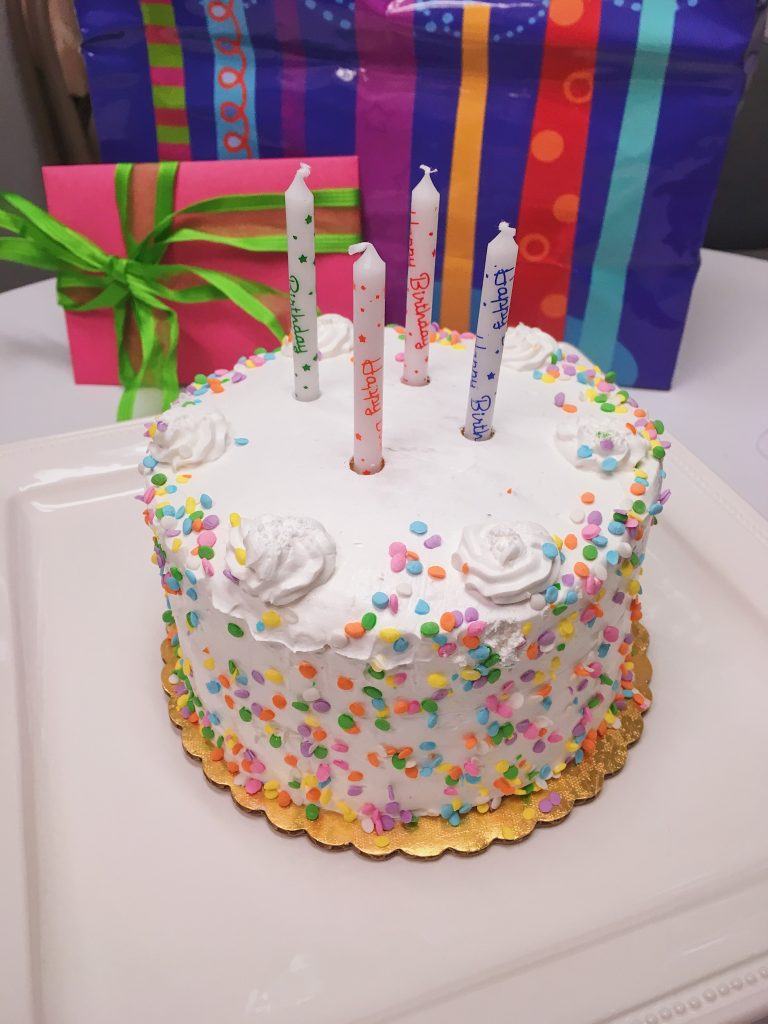 Have you seen Beauty and the Beast yet? I've been waiting forever for it to be released. And the weekend that it came out, I made sure I went to see it. It was so amazing. And I told my sister that if she need someone to watch it with her, I definitely would be up for rewatching it! Have you seen it? And if you did, what did you think?!
In  this week's finds…
Omg! These banana nut scones with maple glaze as well as these blueberry lemon poppy seed scones sound like the perfect breakfast to me. Or maybe even as a pastry for a tea party.
Looking for a dessert idea for an Easter party? This coconut easter nest cake would be perfect.
I'm always looking for ideas for a weeknight dinner. Mostly because by the end of the day, I really want something delicious yet simple to make. Like this lemony spinach and artichoke brie penne pasta or this greek sheet pan chicken souvlaki and potatoes.
How gorgeous is this speckled cake: white chocolate mint layer cake?
I totally need this coconut matcha ice cream with black sesame brittle chips in my life. It's vegan too!
I absolutely love the color of this beetroot lemon devilled eggs.
How gorgeous are these ombre berry pancakes? It's perfect for your spring brunch gatherings.
This blackberry cucumber gin spritzer is perfect for spring.
These orange shortbread cookies look so delish!
Homemade thin mints for all those Girl Scout cookie cravings when they're not in season.
This pesto yogurt dip is just two ingredients!
I'm always so fascinated with vegetarian burgers. Can't wait to try this Spicy vegetarian sandwich with beetroot burger and fried egg.
Melted ice cream french toast. Yes, please.