It's finally spring, and it's cherry blossom season!
My sister and I were in the park the other day enjoying all the cherry blossoms in bloom. They don't last for long so definitely enjoy it while you can.
What plans do you have for this weekend?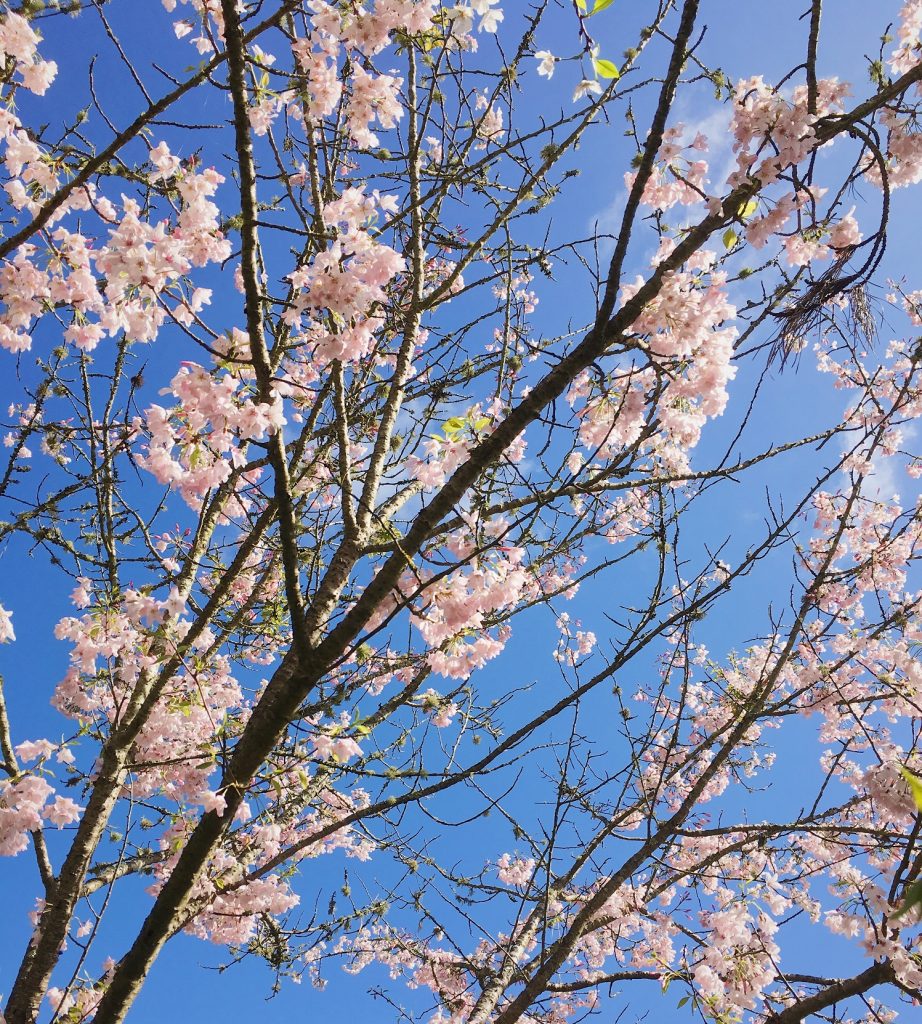 Biscuits are one of my favorites so tips and tricks on how to make flaky buttermilk biscuits are much needed.
Omg! Pineapple carrot cake with cream cheese frosting sounds so dangerous. I don't think I can stop after one slice.
Oh my gosh! These fried chicken wings in Asian hot sauce are crispy even when they are chilled.
How unique are these caramel fried chicken fresh rolls with pickled asian pears?
Chocolate caramel coconut cupcake sounds like the perfect dessert. Or what about this chocolate covered peanut butter rice crispy treats?
Blackberry sangria sounds so perfect for spring.
Don't these roasted cauliflower fried halloumi tacos with spicy avocado basil salsa look soo good?http://www.lemonblossoms.com/blog/2017/03/20/miso-honey-glazed-salmon/
Cajun shrimp tacos with mango avocado slaw and miso honey glazed salmon would be great for a weeknight dinner.
This super green pea and asparagus burrata pizza is so perfect for spring.
Looking for a breakfast idea for the weekend? You'll want to try this french baked toast and eggs in cream.
Puff pastry almond croissants, blueberry and mascarpone stuffed french toast, sweet cream bacon monkey bread, and blueberry oatmeal bars would be perfect for breakfast/brunch this weekend. What would you pick?
This prosciutto and mozzarella skillet pizza looks amazing.
I absolutely love the colors in this sweet potato salad with peanut dressing
And yay! I can finally make my own Crusty Italian Parmesan bread