Turning 30 years old is definitely not what I expected. This year was pretty low key. We didn't really celebrate. Instead we had lunch at Yard House and kind of left it at that. We've been so stressed out over my grandma's funeral, I haven't had time to do or think about anything else.
The night of my birthday, I stayed up late to finish the scrapbook that I made for our family. Just like a little album full of photos of us with our grandma. I felt we needed something like that to reminsce, especially since our grandma loved photos and showing off her family to everyone. I thought it would be a good way to honor her memory.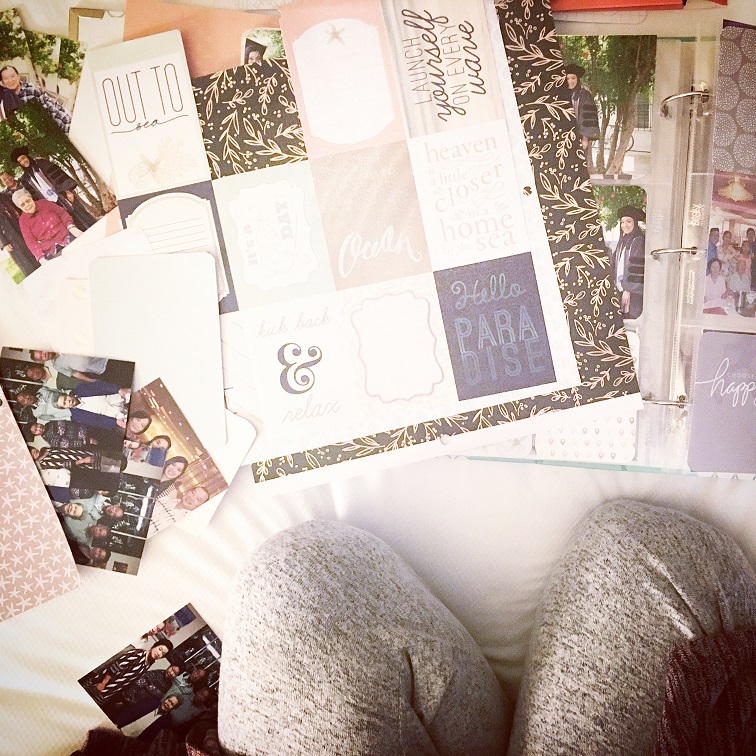 Have you tried Project Life to make your scrapbooks? It makes my life so much easier, but the supplies are a little expensive.
In this week's finds…
When I stumbled across this stuffed crust pizza, I knew I had to give it a try soon. I mean, seriously, all that cheesy goodness.
This chocolate mint cake. <3
Oh my gosh. These lemon strawberry crumb bars look soo amazing. It's definitely perfect for spring, and I can't wait to give them a try.
Looking for a delicious breakfast idea this weekend? You might want to try wild blueberry matcha protein pancakes or this lemon dutch baby with berry compote and whipped cream.
These pistachio butter cookies with chocolate tres leche drizzle sounds like the perfect dessert.
Coconut lime chicken curry with rice noodles sound like the perfect weeknight dinner.
If you want to have a sushi night in, you'll want to give this Korean avocado tuna sushi roll a try.
I love how you can make this homemade strawberry white chocolate pop tarts at home.
This Thai green chicken curry looks delicious.
Homemade pub cheese spread sounds soo delish.
This asparagus potato salad with hot bacon dressing sounds so amazing.
Pesto chicken parmesan sliders would be perfect this weekend.
This cauliflower caprese skillet sounds delicious and healthy.