Thank you so much from the bottom of my heart. <3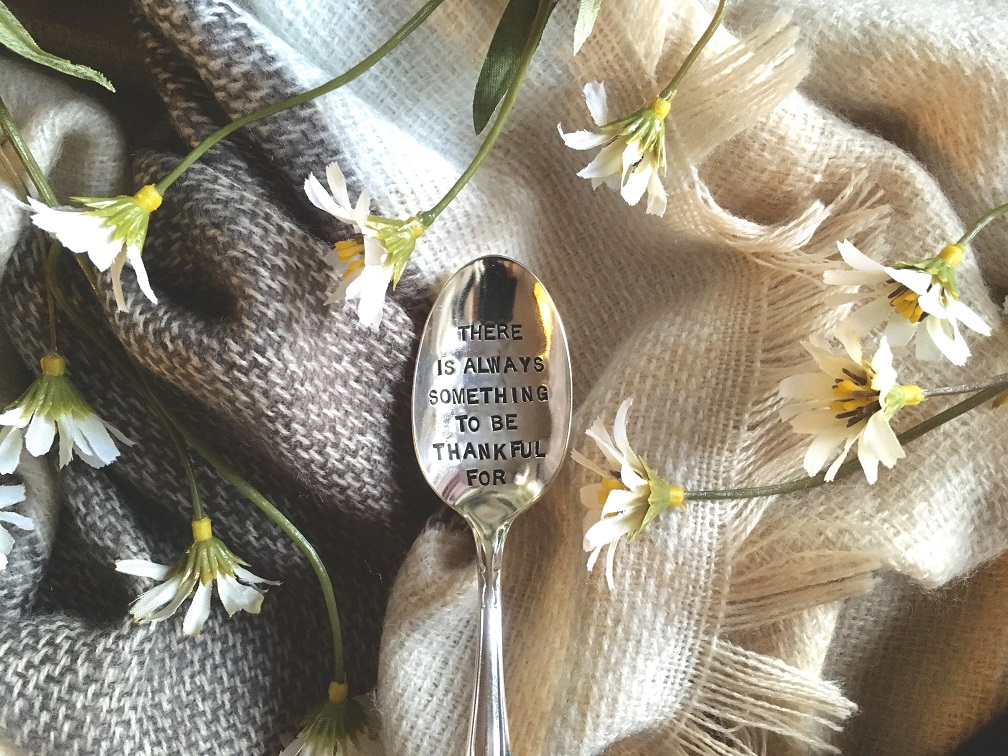 When I wrote my last post and shared my story, I didn't expect the response that I received. You have no idea how thankful I am to have connected with all of you. And even though we have not met, I truly feel we are friends.
Thank you so much for all your comments and for sharing your personal stories.
I read through every single one, and I am trying to respond to each and every one of the comments. If I accidentally miss replying to one, just know that I read through every single comment. Some when I wake up in the morning, some during my lunch break, some before going to bed.
Your comments, your stories, have made it a little easier to get through this difficult time.
When I had this spoon made before Thanksgiving, I hadn't realized just how true it was. I'm so thankful for my family, my friends, my coworkers, this blog, and for everyone of you for helping me, my sisters, and my cousins get through this time. My family have been reading through these comments too.
I will return to posting weekly finds and recipes in a few days.
Until then, all my best.
<3 Andrea