Omg. It's almost the weekend! I'm soo ready for it!
A couple weekends ago, I went to the farmer's market looking for fresh produce. On my way to the farmer's market, I stumbled across a little Girl Scouts' stand selling not cookies but so many other snacks. Mixed nuts, dried fruits, trail mix, chocolates.
Um, what?! As if I don't spend enough money on Girl Scout cookies during the spring. Now, they come out with chocolates and nuts during the fall? I'm so doomed…
But the girls were soo cute, and when they asked me if I wanted to buy some, how could I resist? Especially when it's chocolate?
I finally got around to opening the box I bought. I tried to take my time because I know I wouldn't be able to stop at one.
Are these dark chocolate mint penguins cute or what?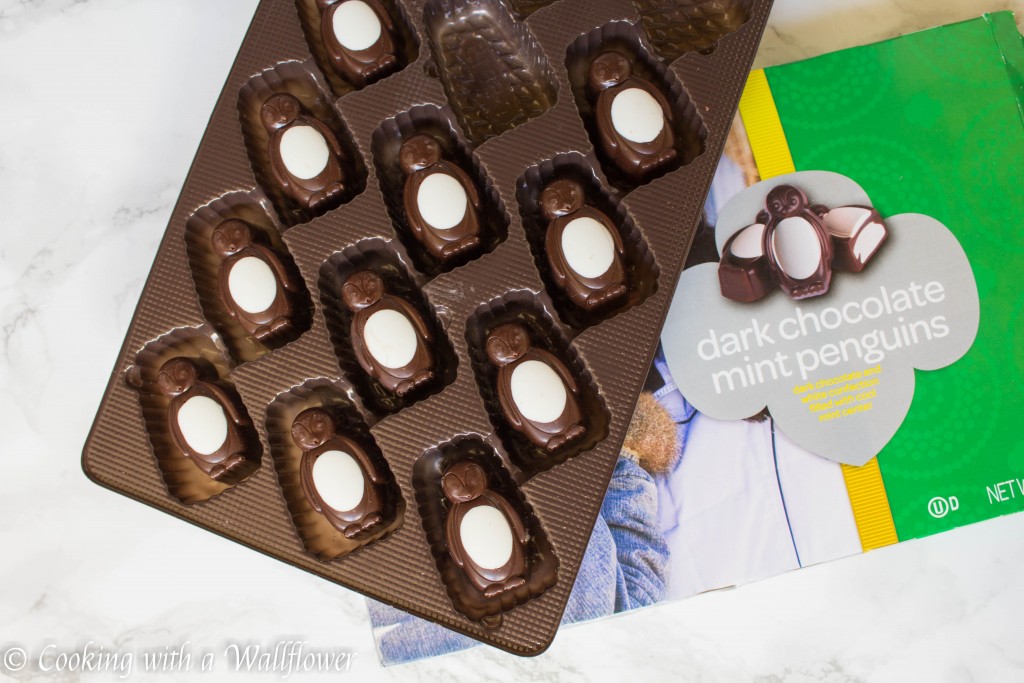 In this week's finds…
If you're looking for homemade gift, you may want to try this homemade hot toddy kit.
Ready to entertain your guests? Try this fondue cheese board.
The gorgeousness of this braided pesto bread.
How delicious do these chocolate peppermint oreo truffles look?
This toffee pudding cake looks soo good.
Mocha marshmallows are perfect for the holidays.
This vegan white chocolate peppermint cheesecake looks soo amazing.
Omg! This peppermint mocha bundt cake.
These chocolate cookie pops!
Looking for cookie ideas for gift giving? You'll want to try these: