This weekend is going to be another activity filled weekend. One of my friends is getting married on Saturday evening. Then another friend wants to celebrate her birthday at Trapped in a Room with a Zombie, one of those Escape Room games. I'm hoping I won't get nightmares from being chased by a zombie. Has anyone ever played those real life Escape Room puzzle games? I've never been, and I'm oddly nervous about it. lol
Also, before I forget, you'll want to come back on Saturday! This Saturday will officially be three years since I started this blog!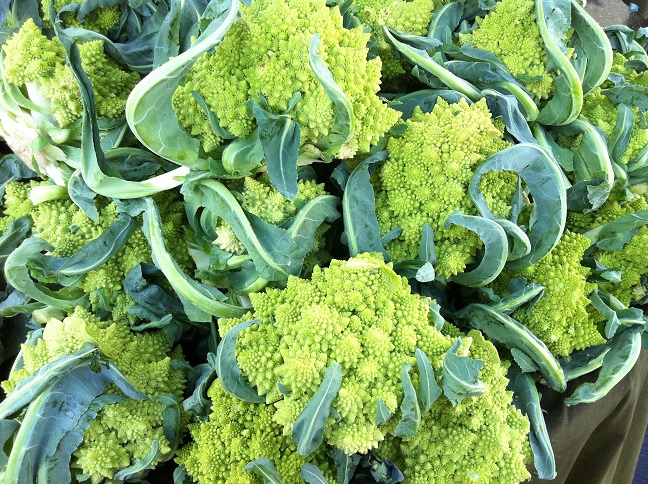 Have you ever gone to the farmer's market, browse the stalls, and realize that there are some vegetables or fruits that you've never seen at the supermarket before?
Think pineapple guava, feijoa blossoms, romanesco, and all those varieties of apples, pears, and peaches that go beyond the few that you see at the grocery store.
I've decided that when I come across a new vegetable or new fruit, I'm going to give it a try. Might as well, right? I'm not as adventurous about meat. I only eat the ones I've eaten before. But new vegetables and fruits? Definitely.
So you as you can probably tell, romanesco will appear on the blog sometime soon =)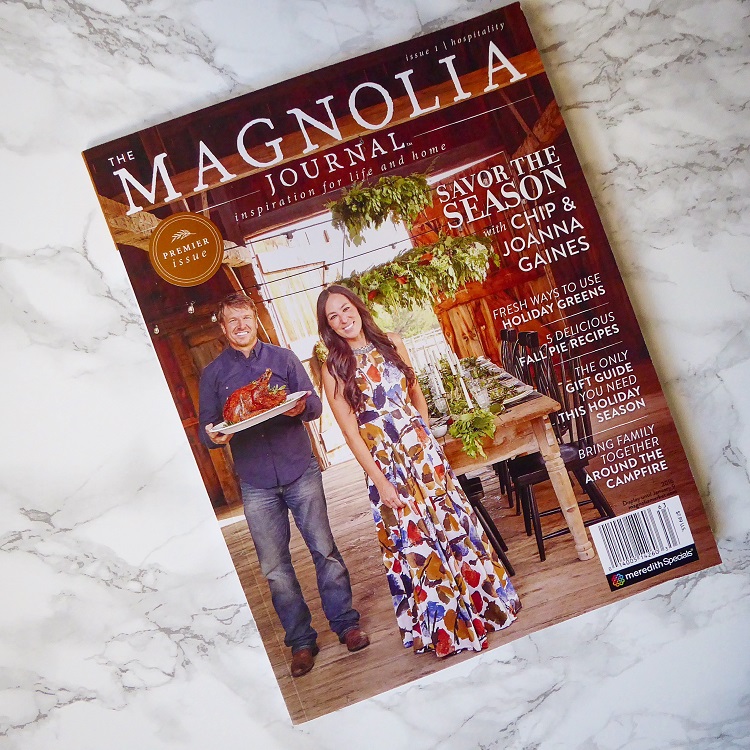 I stumbled across Chip and Joanna Gaines' The Magnolia Story earlier this week and simply loved reading their story. It's easy to read and I feel that you get to experience their story firsthand.
I also got a hold of the premier issue of Magnolia Journal.
Can you tell that I'm a fan?
In this week's finds…
You guys, I am so excited for Thanksgiving, and I'm already brainstorming for ideas for dinner.
Here are a few that I'm really tempted to make:
This Nutella Stuffed Pumpkin Beignets. Omg! Omg! I can't even! I haven't had a beignet in nearly a year. I need this in my life, like, ASAP!
Pumpkin Ricotta Gnocchi with Vanilla Brown Butter. Sounds soo tempting!
It's been so chilly lately! So I would love to indulge in this Thai Pomegranate Chicken Khao Soi Noodle Soup. Sounds soo comforting.
You know how I've been obsessed with Dutch Baby pancakes? This sweet potato pie dutch baby sounds so delicious.
This creamy tomato penne pasta with jalapeno poppers sounds like the perfect weeknight dinner.
Oh, you know, since I'm obsessed with bowl foods, this Detox Moroccan Spiced Chickpea Glow Bowl sounds soo amazing.
These rollos de los muerto (rolls of the dead) look soo gorgeous.
*This post contains some affiliate links.