My sisters and I had lunch the other day at KoJa Kitchen. This place started out as a food truck and eventually expanded to become a permanent restaurant. They serve Korean and Japanese comfort food. You know, KoJa. Korean Japanese. And the most intriguing was that their burgers come with rice buns.
At first look, it seems small in size. But it's actually really filling. This was the Korean BBQ Chicken KoJa. Soo good. And definitely a once in awhile indulgence.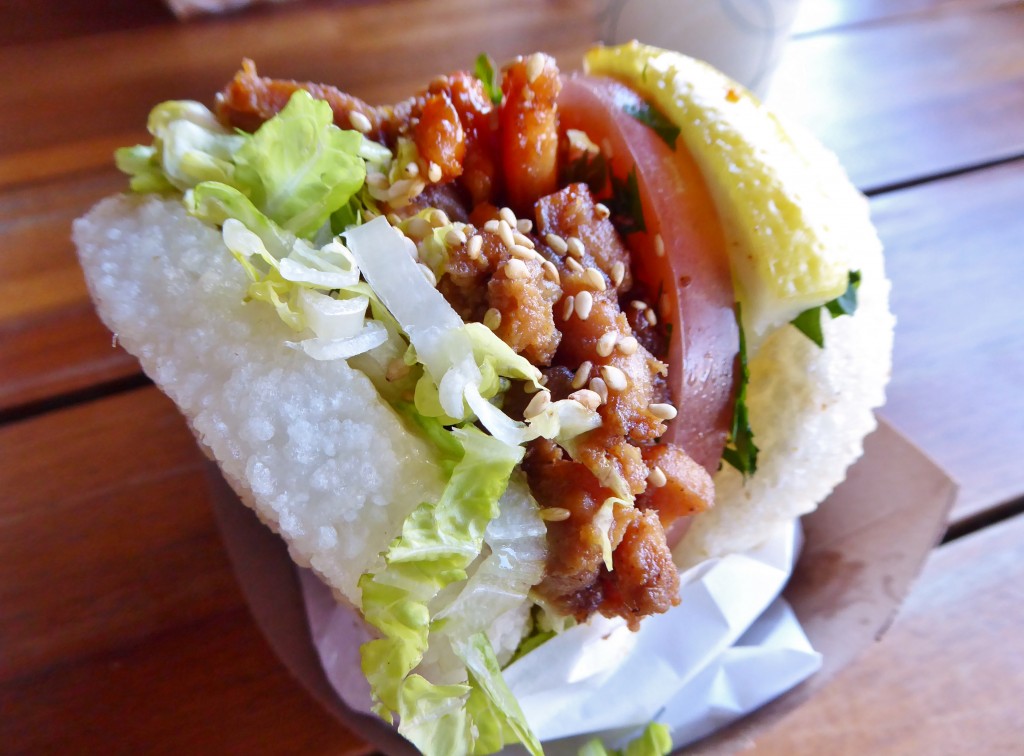 Oh my gosh! This apple toffee crunch cake looks so amazing.
Looking for a way to start your morning? What about trying this apple cinnamon almond breakfast cereal?
I'm always looking for the perfect snack. These squash chips with tzatziki sauce look so delish.
Omg. This pumpkin pecan caramel coffee cake looks soo good. Especially the caramel drizzle.
This pumpkin spice pecan brittle would be perfect for fall gifting.
Who needs to go to Starbucks when you can make yourself this Pumpkin Spice Frappuccino?
Oh this Oreo Red Velvet Cookie Bars look soo incredible.
The gorgeousness of this lemon cake with basil glaze.
I really need these pumpkin spice croissant doughnuts in my life.
If you're still experiencing heat in your area, you might want to try this pumpkin spice ice cream.
This Pork Belly BLT with Peach Mayo is the ultimate comfort food.
How pretty is this caramel fig chocolate cake?
This pumpkin, asparagus, and kale quiche with feta and spelt pastry is the perfect fall meal.
I need a bite of this autumnal spiced apple cake.
This scallop risotto with saffron looks like the perfect meal for dinner.
These apple butter cupcakes with caramel cream cheese frosting looks soo delicious.
These pumpkin crumb cake muffins look so enticing!
I love how this fall harvest quinoa salad is so colorful. My favorite kind of food.
How can I resist these baked salted caramel apple cider doughnuts?
Love the color in this prickly pear and ginger beer margarita.
Ahh! This pistachio pancake with pistachio butter. What!