Sometimes I feel it's hard to resist buying random things for my blog and for my recipes because they look like they would fit so well. Sometimes it's a plate or a bowl that I found while walking through the aisles of a store. Sometimes it's a linen napkin.  Or a fork. Or a wooden spoon.
In this case, when I stumbled across Sweetapolita's shop, I knew I was going to have to buy at least one variety of her sprinkles. I love how colorful they are and they're so perfect for decorating cupcakes and candies. Don't they look so festive and happy? So many options to pick from too.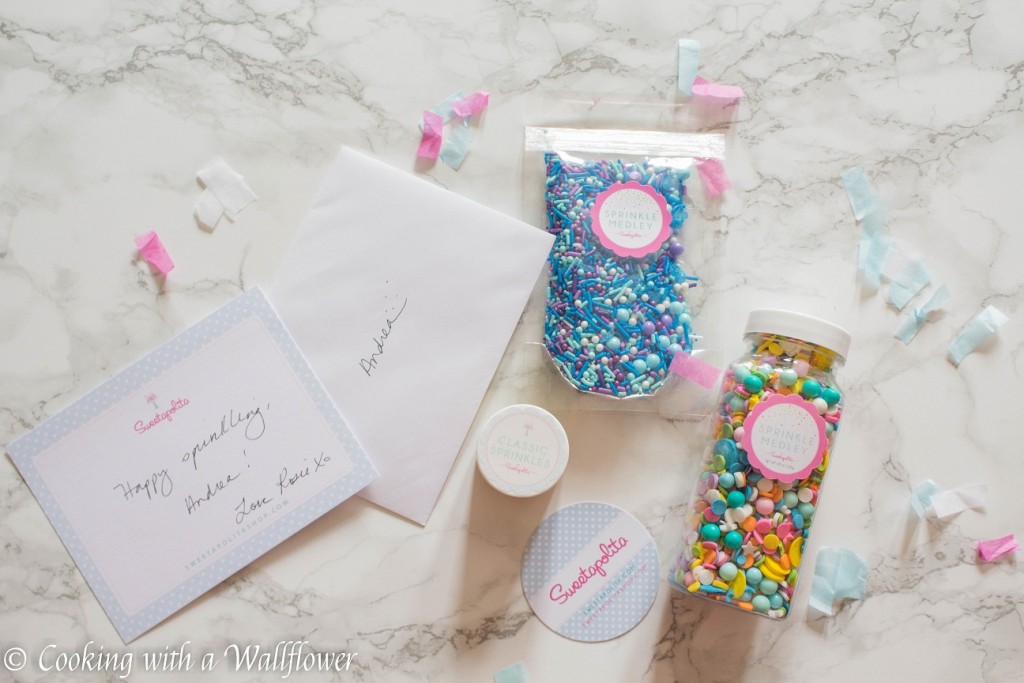 In this week's finds…
Fall is here! Which means I'm ready for all things fall. Are you?
This brown butter pumpkin oatmeal cookies look soo addictive.
This super moist spiced cake would be perfect for serving guests.
These brown butter maple glazed cinnamon apple scones look soo mouthwatering.
These pumpkin beer pretzels with chipotle queso looks soo incredible.
I feel like I need this heavenly candy bar cake in my life.
These oatmeal apple cookies sound soo delish!
Oh my gosh! This pumpkin apple streusel muffin!
How amazing does this spiced pumpkin bread look?
I cannot wait to try this healthy carrot cake with yogurt cream cheese frosting!
So in love with this saltine toffee!
I love cake pop so I definitely want to try these pumpkin cake pops.
Looking for weeknight dinner ideas? How about these?