Can you believe it's already September?!
So this weekend is my sister's birthday. And Victoria wanted to go to Southern California to celebrate. Specifically, Universal Studios Hollywood and Harry Potter World. Tickets are so ridiculously expensive! But I haven't been to Universal Studios in like forever, so it'll be fun.
Since we're really just there late Friday night to Sunday afternoon, and we're spending all of Saturday at Universal Studios, we want to make the most of the trip.
Have you been to Universal Studios Hollywood? Any tips or recommendations for the area?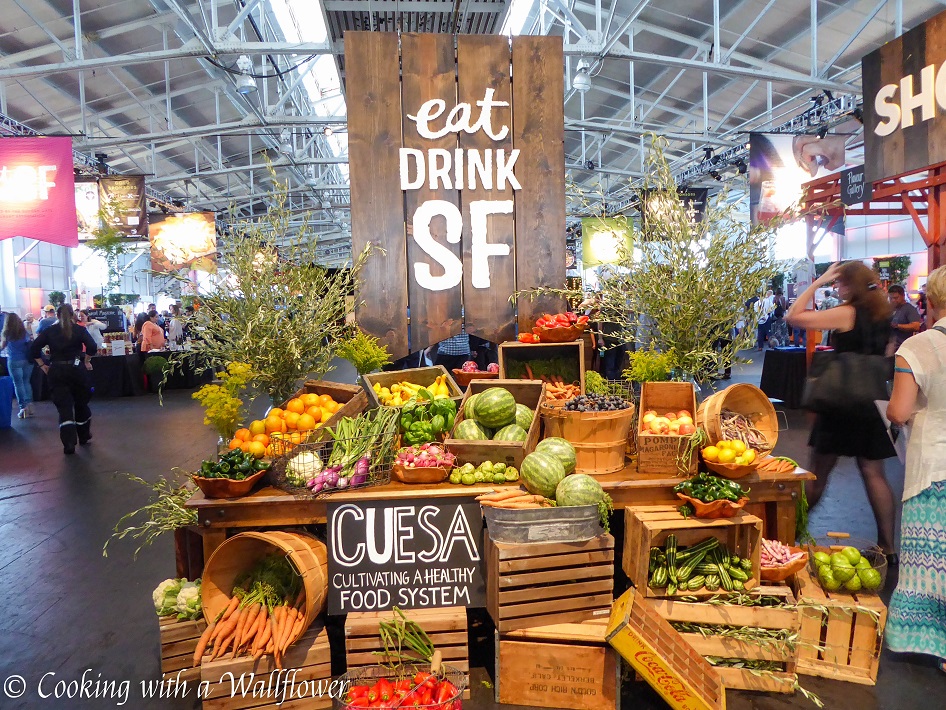 Last weekend, my sisters and I went to Eat Drink SF, a tasting event with over 35 restaurants present. It was soo much fun. I got to eat foods I probably would never have ordered on my own from restaurants that are too expensive for me to eat at on a regular basis. There were a lot wine tasting, cider tasting, beer tasting. And of course, all the freebies we got to take home!
Here's a little peek at the event. I'll share more photos later.
In this week's finds…
As if snickerdoodles weren't addictive enough, these soft caramel snickerdoodles are oozing with melted caramels. How can I possible resist?
Sometimes it's the classic recipes that we're utterly obsessed with, and it's no different with this simply perfect vanilla cupcake. How can you go wrong with a classic?
I know I'm a food blogger, but I have a confession to make. I love ramen. It doesn't matter if it's the traditional Japanese ramen or the instant kind. They're just sooo good. So when I stumbled across 15 minute garlic butter ramen noodles? Heaven.
This chocolate peanut butter crunch torte sounds like the perfect dessert for peanut butter lovers.
How refreshing does this heirloom tomato pomodoro penne pasta sound?
Omg. Is this cinnamon sugar nutella quesadilla drool worthy or what?
These chimichurri fries with gorgonzola! Anything with fries in the title has my attention.
Ready for fall? This pumpkin streusel muffins are the perfect way to start the fall.
I love Chinese chicken salad with the sesame garlic vinaigrette. Mostly because the flavor and the texture are absolutely delish.
Looking for a weeknight dinner? Try this grilled vegetable salad with roasted tomato vinaigrette or this kale summer salad with peach jalapeno dressing or this creamy polenta with pesto corn and blistered cherry tomato.
If you're looking to use up your summer vegetables, try this late summer vegetable enchilada pie.
How can pass on baked potato soup?
Oh how delicious does this funfetti marzipan blondie bites sound?
These breakfast stuffed waffles! How much better can it get?
This peach blackberry skillet cobbler looks like the perfect late summer dessert.
This soba noodle salad looks delicious and healthy too.