A few weeks ago, my little cousin, Laina, came to visit us for our grandma's birthday. Since she was staying with us, and she loved baking and cooking as much as I do, I thought it would be fun to test out a recipe that I was working on.
So together, we created an ice cream cake using fruit juices that we found in the fridge. It wasn't so much about creating the flavor as much as figuring out how to make the ice cream cake.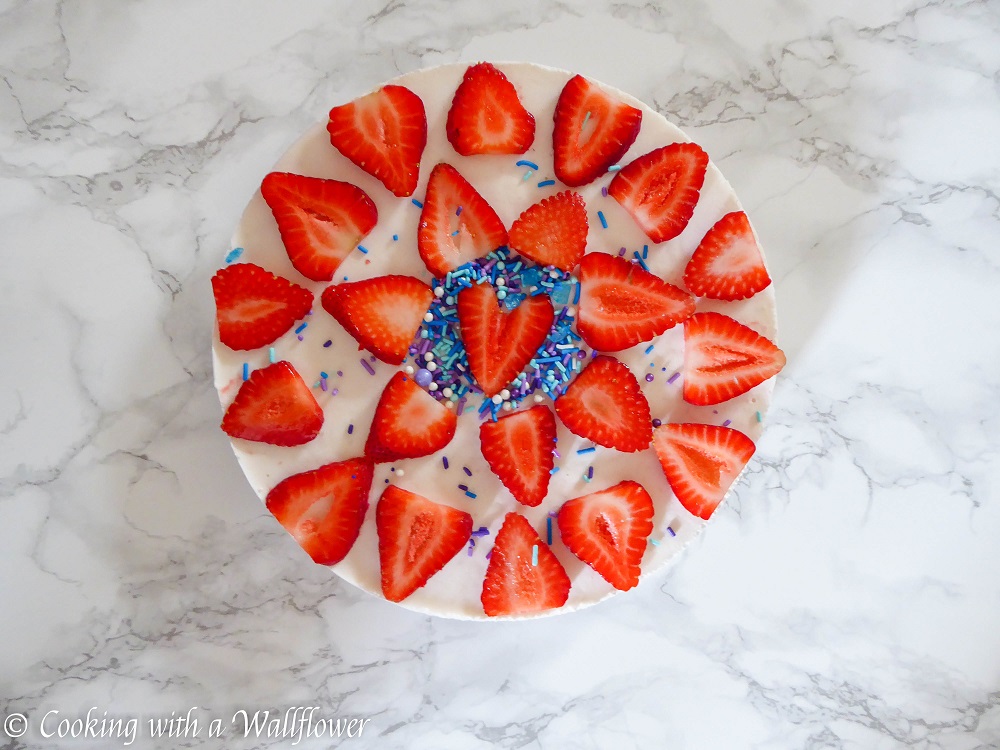 After the ice cream cake formed overnight in the freezer, I let Laina decorate the cake using strawberries we bought from the farmer's market and sprinkles from Sweetapolita.
Ta da! The original. =)
In this week's finds…
I totally need this homemade chocolate pudding pie in my life.
It's a browne, it's a chocolate chip cookie. It's both! This brookie pie is the ultimate dessert!
Oh my gosh! The gorgeousness of this skillet apple pie.
These healthy apple carrot muffins look soo delicious.
If you're looking for a way to cool off, you'll want to try these raspberry mint lemonade popsicles.
I've always wanted to try zucchini bread but just never had the chance to. This chocolate chip zucchini bread looks like the perfect place to start.
This pane bianco looks so amazingly delish!
In love with these Poke Puff Inspired Pokemon Lemon Raspberry Cupcakes!
I can't wait to try this nectarine frangipane tart!
Zucchinis in cookies? This chewy oatmeal zucchini cookies are so unique and perfect for all those zucchinis you might have waiting to be used.
Ahh! This blueberry mojito with lavender syrup sounds so perfect for the end of summer.
I can definitely see myself having one of these avocado bacon and egg toast with quick tomato jam for breakfast.
How refreshing is this marinated tomato peach salad with herb butter toast?
Oh my god! This hoisin salmon with zucchini slaw.
I need to try these zucchini peach streusel muffins.
I love Southern inspired foods so this Cajun garlic lemon butter shrimp with caramelized corn polenta is totally my kind of food.