My friend Emily, from Emily's Daily, and I wanted to take a little break from the chaos of work and life. So we decided to indulge ourselves with a fancy-ish meal at M.Y. China, a Martin Yan brand restaurant located at the top of the Westfield San Francisco Centre. What we really wanted to come for was to try their Asian inspired dessert.
In the end, we ordered three entrees and one dessert. As usual, we were a little greedy and ordered more than we should have because we always want to try everything. Picture two girls with a ton of dishes on a table that's too small to fit everything. That's almost always how Emily and I eat.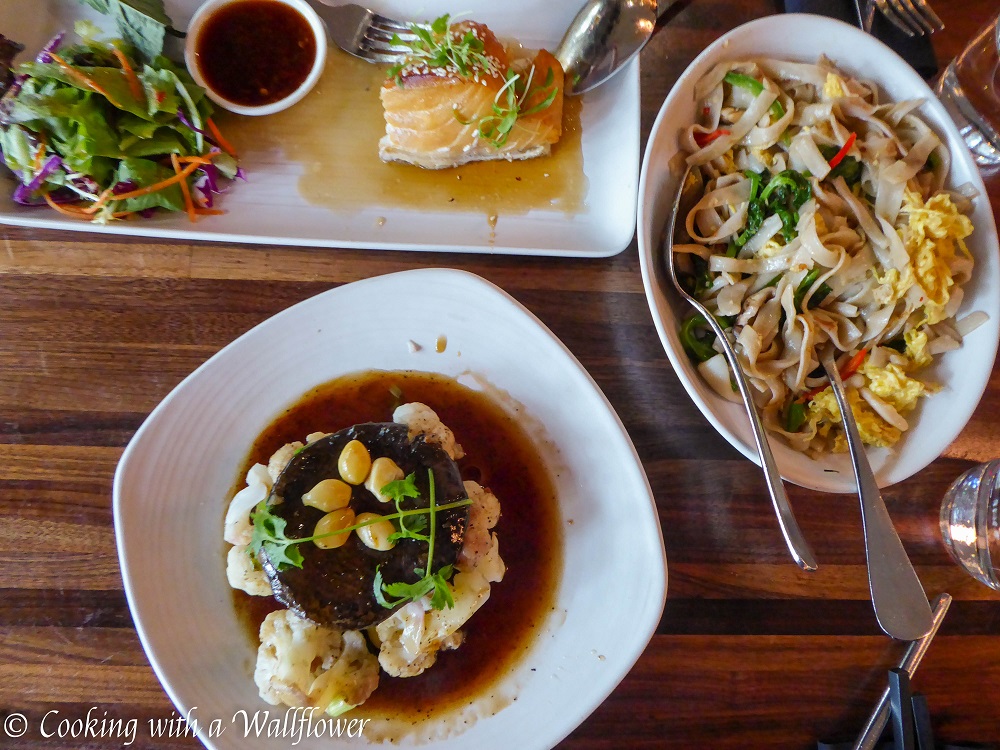 We ordered the Cauliflower and Portobello Mushroom with Hoisin Glaze, the Da Dao "Knife Cut" Fish Noodles with Seafood and Vegetables, and Jasmine Tea Smoked Sea Bass with a Honey Glaze.
I actually have no idea why the noodles were called fish noodles. There wasn't any fish in the dish that I could see. Every dish was delicious.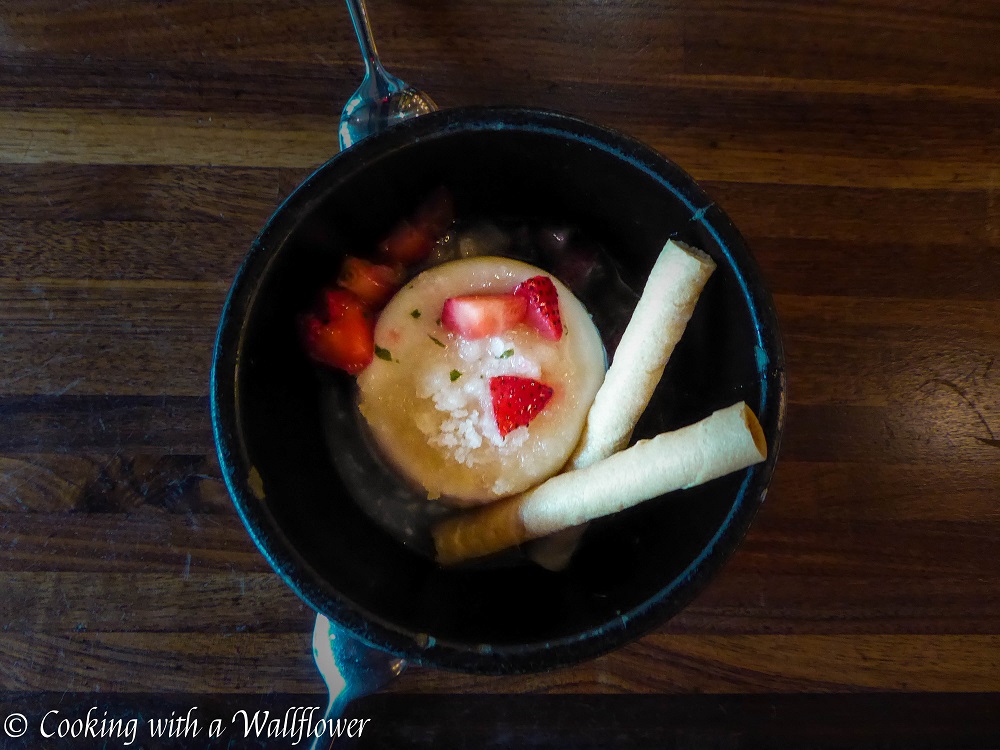 And of course, dessert! Lychee Panna Cotta with Chrysanthemum Granita and Mint Essence. I was immediately in love with the flavor.
Now, how do I make this at home?
In this week's finds…
Are you drolling over these cream cheese sugar cookies?! I know I am!
Oh my gosh! I think I'm in love with this cheddar bacon Portobello mushroom burger!
With tomatoes in season, I love using tomatoes in everything. And this marinated cherry tomatoes burrata toast sounds so perfect for summer.
This watermelon rosé margaritas sound soo amazing.
The gorgeousness of these blackberry lavender white chocolate scones. How can I resist?
Looking for a summery weeknight dinner? You'll want to try this thai peanut chicken noodles with charred corn and lime watermelon.
This tomato, peach, and avocado salad with cilantro vinaigrette is summer on a platter!
If you're a fan of blue cheese, you'll love this blue cheese stuffed Portobello mushroom burger with grilled corn and crispy shallots.
Coffee meets soda in this cold brew coffee soda floats.
These ultimate nutella cupcakes! Do I need to say more?
This blackberry limeade sounds so refreshing!
This kahlua chocolate cheesecake sounds soo decadent!
Omg. This no bake dragonfruit cheesecake looks soo pretty!
Funfetti mug cake! So easy to make.
This baked lemon poppyseed doughnuts sounds soo delish!