Have you heard of the Pink drink at Starbucks?
Soo many people took photos of it and posted to Instagram, which of course, made me curious and I had to order one to find out what the fuss was all about.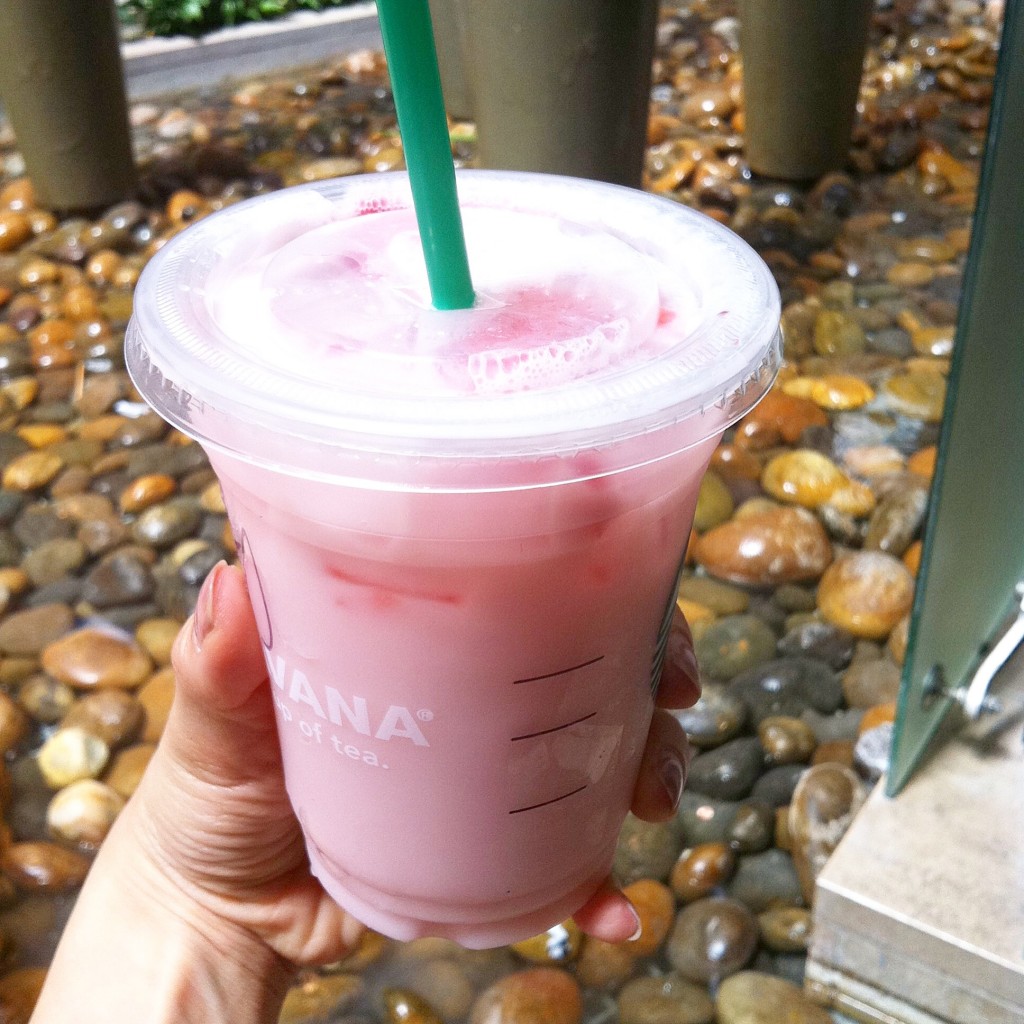 The Pink drink is really the Strawberry Acai Refresher with coconut milk.
Maybe it's because of all the hype, and I was expecting so much more, but while the drink was good, I didn't think it was the worth the price. Or the fuss.
Have you had it? What did you think of it?
And oh my god, what do you guys think of Pokemon Go? I'm not a player, but last weekend while I was at the mall, while I was at a restaurant, everywhere I turned, someone was playing. And you can totally tell that's what they're doing too. Are you playing it?
In this week's finds….
This 4 Ingredient Creamy Lemon Popsicles are soo dreamy.
The freshness of this zucchini and herbed ricotta flatbread.
Oh my gosh, I soo need this peach burrata pizza with honey balsamic in my life!
I love the simplicity and freshness of this simple summer tomato pesto and grilled corn gnocchi.
Oh my god. I can now have this creamy coconut almond breakfast pops for breakfast!
This blueberry hibiscus margarita punch is the ultimate summer cocktail.
How delicious does this kalua pork sliders with mango blueberry salsa look?
Looking for a Thai inspired recipe? This Salmon with Thai Curry Peanut Sauce and Coconut Cilantro Rice sounds absolutely amazing.
This green curry scallops with mango cilantro salsa. Yes, please.
It's summer so what better way to cool off than with this world's best watermelon smoothie?
This nectarine ginger sesame chicken salad sounds sooo delicious.
This cold tahini soba noodle salad sounds perfect for summer.
Need an idea for brunch? How about these strawberry lemon pancakes? Or how many these dark chocolate and pistachio pancakes with fresh berries syrup?
How delish does this honeyed raspberry and banana ricotta toast look?
This brown rice salad bowl with roasted veggies and tamari dressing sounds soo tasty.
Sometimes it's the simple recipes that we need. Like this vanilla pound cake.
Love the freshness of this burrata toast.
The combination of flavors in this lavender honeyed peach iced tea.
Obsessed with the flavors in this dragonfruit and goji berry smoothie.
How gorgeous is this floral naked vanilla cake? Sooo dreamy.