I absolutely love summer because of all the fresh fruits available. Berries and stone fruits are everywhere, and I can't help but buy them whenever I see them. There are almost always berries in the house for snacking, salads, and baked goods.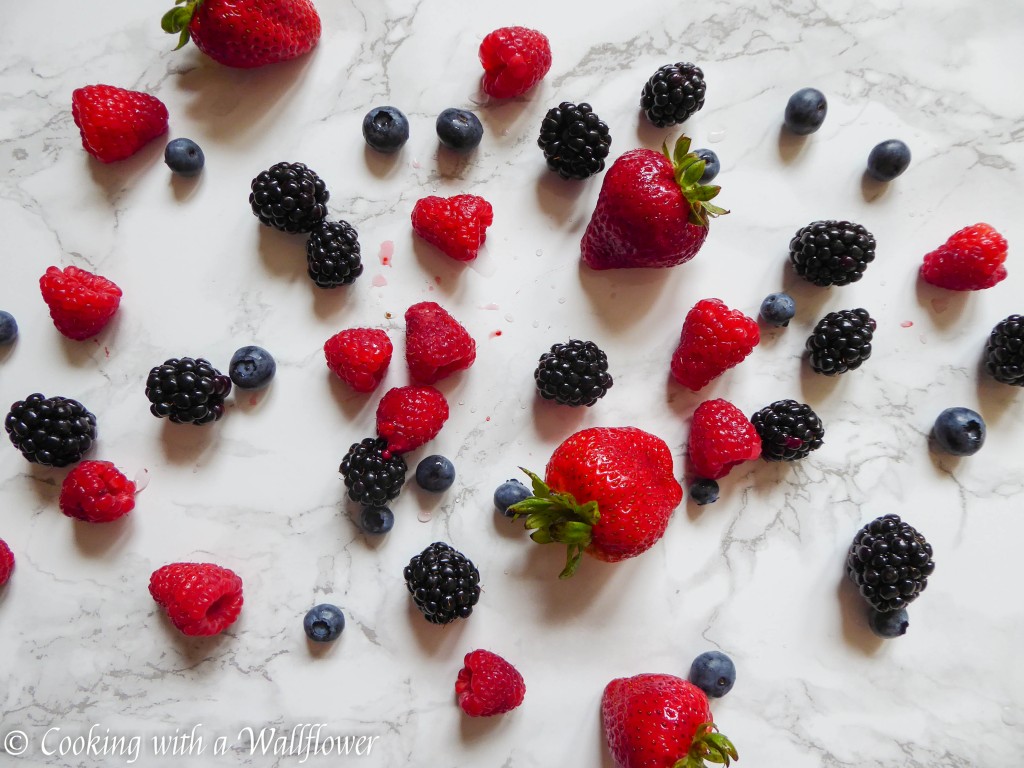 This strawberry milk ice pop looks soo delicious and summery.
The perfection of this spiced pear butter cake.
These gluten free spicy cheese straws! Lovee!
These big bakery style peanut butter chunk cookies have 2 cups of peanut butter in them! So if you love peanut butter, these are the cookies to make.
The gorgeous of this apple slab pie with maple icing. Just a little early taste of fall.
This strawberry basil crispy prosciutto breakfast sandwich is seriously the ultimate breakfast.
I can see myself having this 15 minute Bangkok peanut mango pasta for dinner every night. And it takes just 15 minutes to make!
You know how much I love strawberries and peach together. So when I saw this honey strawberry peach pie, I immediately fell in love with it. I mean, seriously, is there a more perfect pie?
How cute and fun are these funfetti cookie dough chocolate brownies. Perfect for any of your parties and get togethers.
Looking for a simple Friday night dinner? How about this white pizza with garlic sauce and fresh herbs? All that cheese!
Oh my god!! Look at this black raspberry pie milkshake with black raspberry fudge! Isn't it the most decadent drink ever?
This rosemary chicken, bacon, and avocado salad looks like the perfect weeknight dinner.
This lemon molten lava cake looks soo summery.
These boozy strawberry rhubarb yogurt pops! So absolutely perfect for summer.
Oh my gosh! This wild black raspberry frozen yogurt! I totally need this in my life.
I have to try these sweet paprika chicken tacos!
So in love with these green tea hibiscus pops!
I'm going to have to add this miso butter chicken with garlic pan sauce to my list of weeknight dinners.