Happy weekend! How are you spending the first weekend of summer?
Relaxing and enjoying the sunshine, I hope.
Have you ever had Pocky before?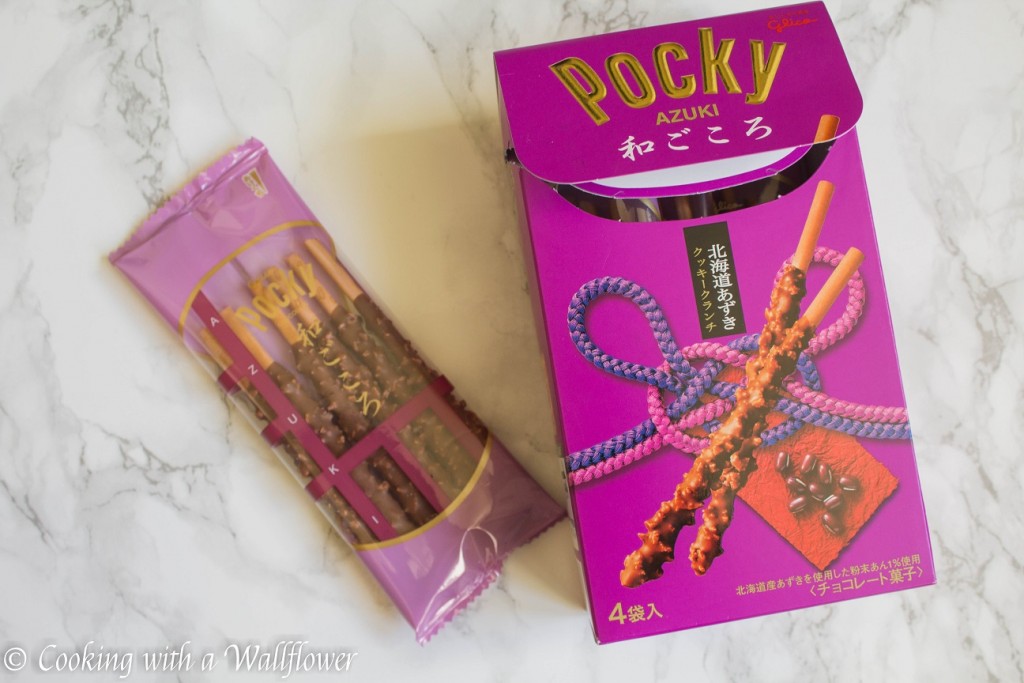 It's a Japanese snack. Originally, they were biscuit sticks covered in chocolate or strawberry. But now, there's a ton of flavors out there.
I've tried so many different ones over the years. Whenever I'm at the Asian supermarket, I walk through the snack section to see if there's a new flavor that I haven't tried yet. And when I find a new one, I'm 99% likely to buy a box to try. It's a guilty pleasure.  The latest one I found is this red bean flavor. The biscuit sticks are covered in chocolate and red bean.
So addictive.
Do you have a favorite Pocky flavor? And while we're talking about Japanese snacks, what flavors of Kit Kats have you tried? =)
In this week's finds…
These s'mores cupcakes remind me of summer nights by the campfire.
Love the freshness of this guacamole.
If you're looking for something different for breakfast, try this breakfast casserole!
Love the addition of cinnamon and lemon zest to this cinnamon oat peach crumble.
The flavors in this English gingernut cookies with whipped lemon coconut icing!
The deliciousness of this chicken pita pocket with lentils and tahini sauce.
This okra and tomato casserole sounds amazing.
This no bake mixed berry icebox cake looks like the perfect dessert for the 4th of July.
This classic blueberry lemon cheesecake waffle looks like the perfect meal for brunch.
This Hawaiian chicken salad looks sooo mouthwatering.
This grilled corn and zucchini salad with sun-dried tomato vinaigrette looks like the perfect summer meal.
How pretty are these berry filled vanilla cupcakes with lemon cream frosting?
Omg. This creamy honey mustard chicken.
The summery-ness of this berry brownie pizza.
Summer = grilled peaches.
This peach ginger vinaigrette sounds so perfect for my salads.
I need these strawberry rhubarb coconut popsicles in my life.
How mouthwatering are these layered caramel buster bars?
I can totally see this thai grilled corn and peach quinoa salad as my go to summer meal.
The gorgeousness of these summer sodas.
How delish does these frozen cherry cosmos look?
This cinnamon blueberry slab pie. Yes, please.
This fruity rainbow froyo pop. Omg.