My sister, Angela, just celebrated her birthday this week, but since she was studying for exams, we decided to do Thai take out.
It's actually kind of fun doing takeout rather than going out to eat sometimes. You get amazing food in the comfort of your own home.
Just some of the dishes we ordered =)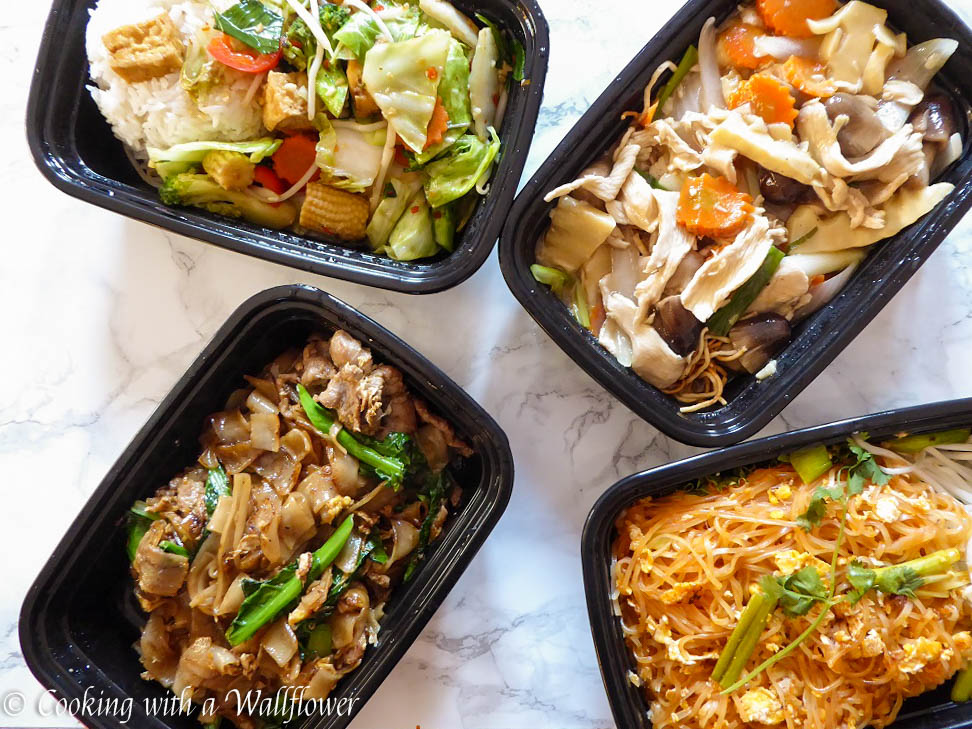 I always make time to read no matter how busy I am. Maybe 2 or 3 a week? Which means I probably sleep a lot less than I should.
And I have a terrible habit of peeking at the ending of books. I know, I know. But I have to know that there's a happy ending before I read it! Because I don't want to get emotionally invested in the characters only to discover an unhappy ending. Which is why I can't get into Game of Thrones. The only books that I don't spoil the ending for are mysteries because it takes the fun out of guessing and solving the mystery.
My latest read: Targeted by Kendra Elliott. It's the latest in a mystery thriller series. But sooo good. And I totally guessed the killer. What are you reading lately?
Have you heard? Starbucks has a new Sunset menu, and I really want to try everything. Will you be trying anything?
With all the tragedies that took place the past week, I thought this post #Unfollow Evil from the Shine Project says everything.
In this week's finds… =)
These lemon thyme blueberry mini cheesecakes sound so refreshing.
I can't wait to try this grilled baguette with homemade ricotta, burst cherry tomatoes, and chimichurri.
This ricotta toast with tomato chimichurri and mushrooms sounds so simple and delish.
The gorgeousness of this fruit galette.
This summer teriyaki salmon salad sounds soo delish and perfect for a summer dinner.
Have trouble making waffles? Try these classic buttermilk waffles and learn tips on how to make perfect ones too!
These raspberry lemonade popsicles sound sooo refreshing.
These creamy vanilla popsicles with 5 different flavors. Yes!
These eggs benedict over potato pancakes is so perfect for brunch!
I really want to try this nutella swirl loaf cake with hazelnuts!
I need to try this romesco sauce.
Loving this coconut butter dipped strawberries with pistachio dust.
Need this vanilla latte ice cream in my life.
Looking for appetizers? Try these easy corn fritters.
Omg. This blueberry pie has 6 cups of blueberries!
So I know what I'm doing with my leftover ricotta. This peach ricotta pizza with spicy microgreens.
If you're looking for ideas for Father's Day, you might want to try this marinated grilled flank steak with a toppings bar.
This frozen banana cream. Yes, please!
This rhubarb and mascarpone crème patisserie brioche tart sounds amazing.