Oh my gosh! Just last week we were getting ready to attend my sisters' graduation. And now, it's already been a week! Time flies by so fast.
My youngest sister's graduation included a reception afterwards but that didn't mean we couldn't celebrate with a lot more food. I think this is written on a sheet of white chocolate. I couldn't get a closer look because the man eating cake nearby was staring at me trying to get a good photo.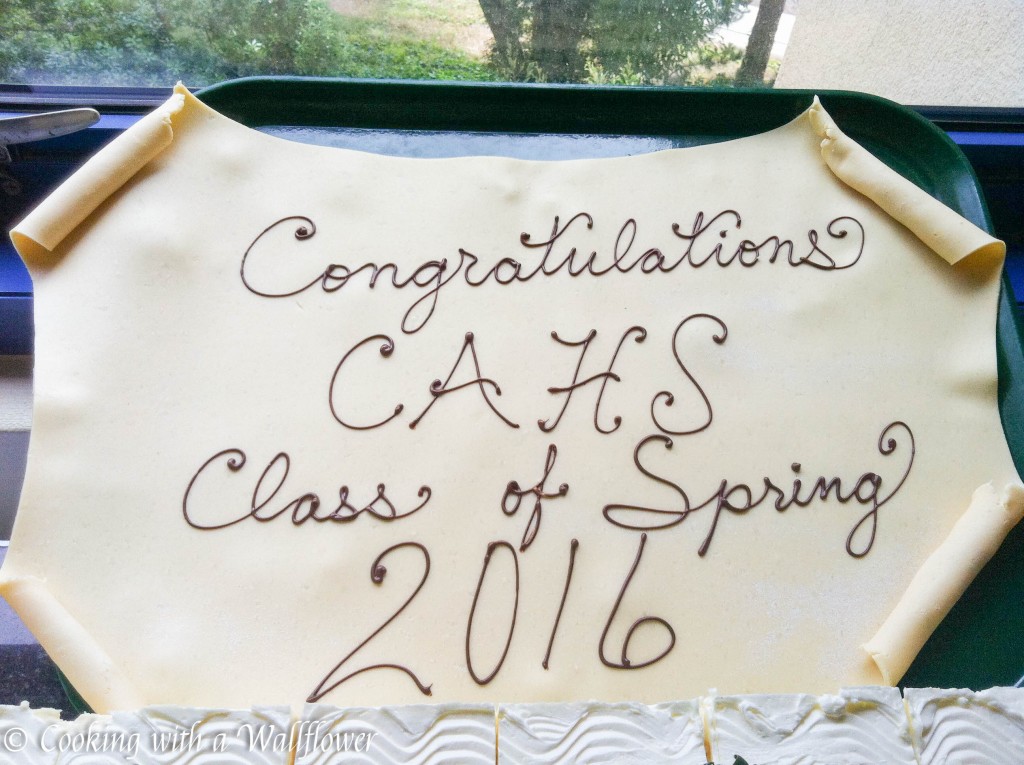 After the reception, we went out for lunch at a buffet. I know, me and food. We're inseparable. =)
And with all the bouquets for graduation, we ended up with dozens of flowers like these.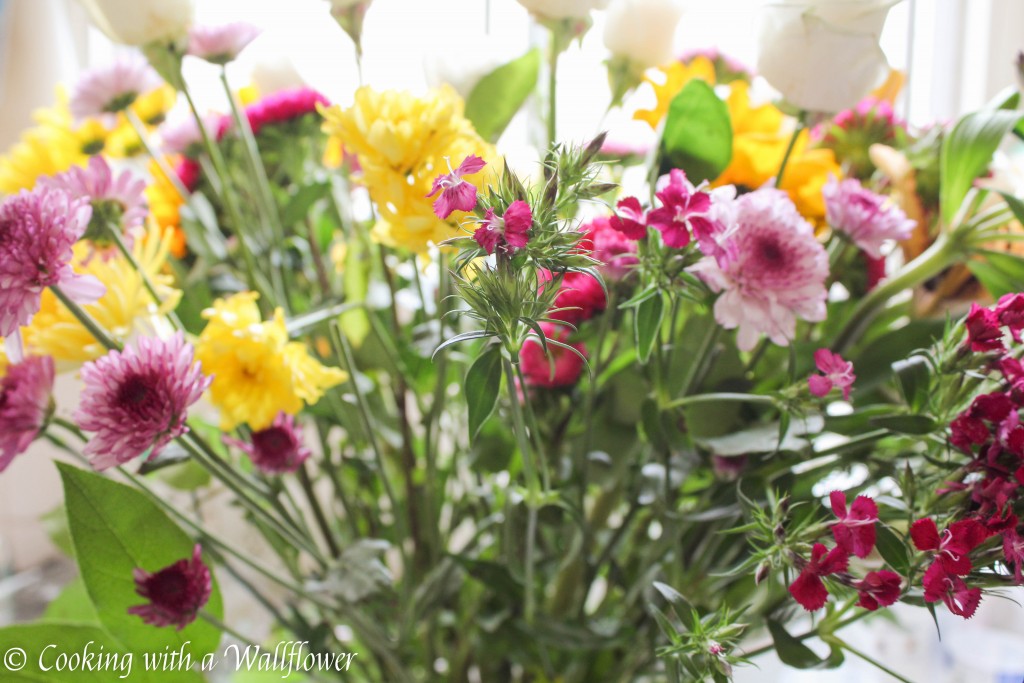 In this week's finds…
This no bake lime avocado tart sounds so refreshing.
This white chocolate macadamia nut cream tart sounds soo decadent.
I need this Kimchi angel hair in my life.
This pesto portabella pizza sounds soo delish and healthy.
Omg. These chocolate glazed mocha doughnuts look soo amazing.
This honey BBQ chicken and charred corn polenta is the perfect summer meal.
Can't wait to try these Brazilian Inspired Honey Garlic Butter Shrimp in Coconut Milk with Fried Plantains.
How gorgeous is this Fresh Fruit Tart with Vanilla Mascarpone Cream.
Oh, these blueberry cheesecake doughnuts look soo delish.
Start your morning with these lemon blueberry pancakes.
This honey mustard chicken, avocado, and bacon salad sounds perfect for dinner.
How incredible are these raspberry rhubarb almond bars? They're gluten free and paleo friendly.
Teriyaki Shrimp Sushi Bowl is the perfect weeknight dinner.
How tasty does this thai peanut chicken quesadillas sound?
Grapefruit Sunrise Cocktail sounds soo refreshing.