There's a new bakery I recently discovered called Butter Love Bakeshop. Such a cute name for a small bakery with amazing baked goods.
They have scones, fritters, cookies, tons of pies, croissants, and so many other pastries. What I love is that each day you visit the bakery, you'll get something different. The flavors for the pastries change on a daily basis.
In this box, I got a banana apple fritter, chocolate croissant, plain croissant, and a pineapple scone. My new weekend pick me ups =)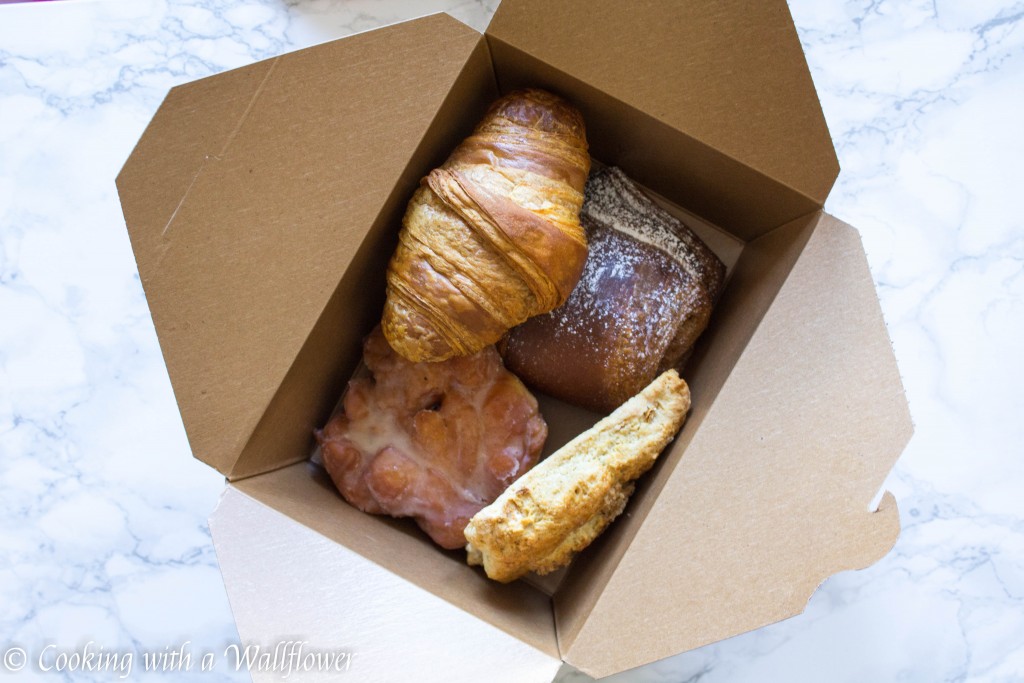 In this week's finds…
This raspberry coffee cake looks so amazingly delish.
I'm a huge fan of pita bread so I would love to be able to make them at home.
It's almost cherry season! And here's a little cherry tartlet to try while they're in season.
Oh my gosh! How gorgeous are these strawberry cream sandwich cookies? So perfect for spring!
These overnight oats with figs and pistachios look like the most amazing breakfast.
It's almost summer, which means hot days. And we'll need lemonades to help us cool down. These fresh berries syrup will help take our classic lemonades to the next level.
I love the unique flavor of black sesame so I would love to try this vegan black sesame milkshake.
The flavors in these jalapeno mango margarita popsicles!
This chocolate praline bundt cake looks soo delish.
Oh. I totally need this seasoned oven fries with chipotle ketchup in my life.
How refreshing does this non alcoholic raspberry mojito look?
This nourish Buddha bowl looks healthy and soo tasty.
This persimmon bread with pistachios and cranberries sounds absolutely amazing.
Oh my god! This deconstructed sushi bowl.
How gorgeous is this plum and almond tart with homemade pastry?
Love that I can make my own chipotle enchilada sauce at home.
How delicious does this Vietnamese Vermicelli with lemongrass chicken meatballs look?
I need this strawberry tuxedo and almond crunch pudding parfait ASAP.
I love galettes. And this mixed berry galette with buttermilk cornmeal crust looks so delish and perfect for spring.
Margarita cupcakes! Do I need to say more?
O.M.G. This Mexican carnitas bar! Our next gathering has to have one of these.
I'd totally impress my family and friends with this crudités platter.
Oh, this chocolate peanut butter mousse parfait!
How dreamy does this chocolate avocado milkshake sound?
I need to try these blueberry white chocolate chip cookies soon!