Some of my favorite chocolate bars are from Jade Chocolates. Mostly because they have Asian inspired flavored chocolates such as Genmai (roasted brown rice with roasted green and jasmine Tea), or Krakatoa (Cracked black pepper and lemongrass), or Terracotta (tamari almonds and pink sea salt). They're wrapped in washi paper, and inside, you find chocolate bars with such gorgeous designs, like this.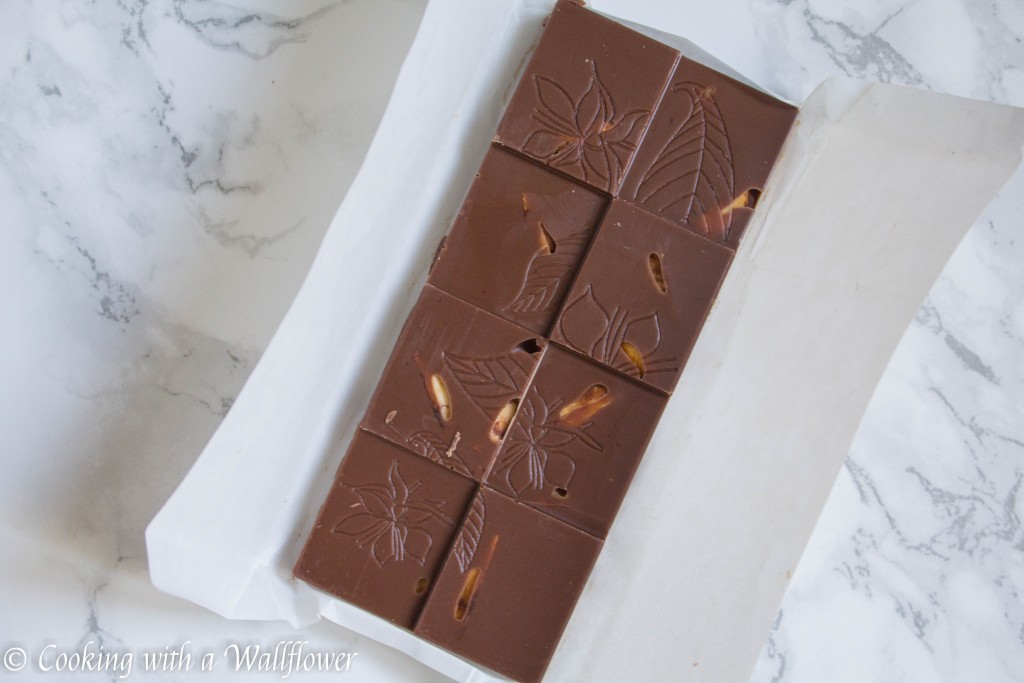 I'm a little early this week, but trust me, there's a recipe this weekend that you'll want to try. Onto this week's finds…
These mini churro donut muffins look so perfect for dessert!
This strawberry and cream smoothie looks so refreshing. Plus they're vegan!
These chicken broccoli cheddar pot pies are so gorgeous and perfect for individual servings.
Looking for an idea for brunch? These sun-dried tomato chard and mushroom frittata would be perfect.
Oh my god, this chicken tortilla casserole looks soo amazing and perfect for dinner.
These small batch strawberry balsamic pies look so perfect for spring.
In love with these strawberry chardonnay popsicles! I'll need these for the fast approaching summer.
How delish does this spicy seafood noodle soup look?
I would love to try these Nutella stuffed sweet rice flour doughnut holes! I can just imagine the chewiness of the dough, like mocha.
I so need this Greek yogurt zucchini bread in my life. The ingredients are simple and probably already in your kitchen!
I love that this chipotle BBQ chicken pizza is made in a cast iron skillet!
These crab cream cheese wonton sounds like the perfect appetizer to serve your friends!
Nothing says spring more than these baked lemon doughnuts!
These brie stuffed artichokes look soooo amazing!
How gorgeous are these salted chamomile honey cakes with raspberry ripple cream look? I can totally see myself overindulging in these spring cakes!
Omg. This pineapple BLT with sweet chili butter and sriracha mayo looks sooo good! This is my type of sandwich!
This cashew butter granola would be perfect for topping your breakfast. Or if you're me, you'd eat them by the handful. Who needs a spoon and bowl, right?
This watermelon grapefruit mint cocktail looks refreshing and just perfect for spring.
This tomato, basil and toasted almond quinoa salad is filled with fresh ingredients and so flavorful.
Oh my god! This Samuel's Salted Caramel Peanut Brownie Bombs! The decadence! They're also flourless and gluten free.