I have friends who always seem to have everything they want, or can buy what they want. So buying gifts for their birthdays or for Christmas can be sooo difficult. Gift cards seem impersonal. Taking them out to dinner doesn't seem special enough since we do it all the time. So what would be the perfect gift?
I thought maybe this.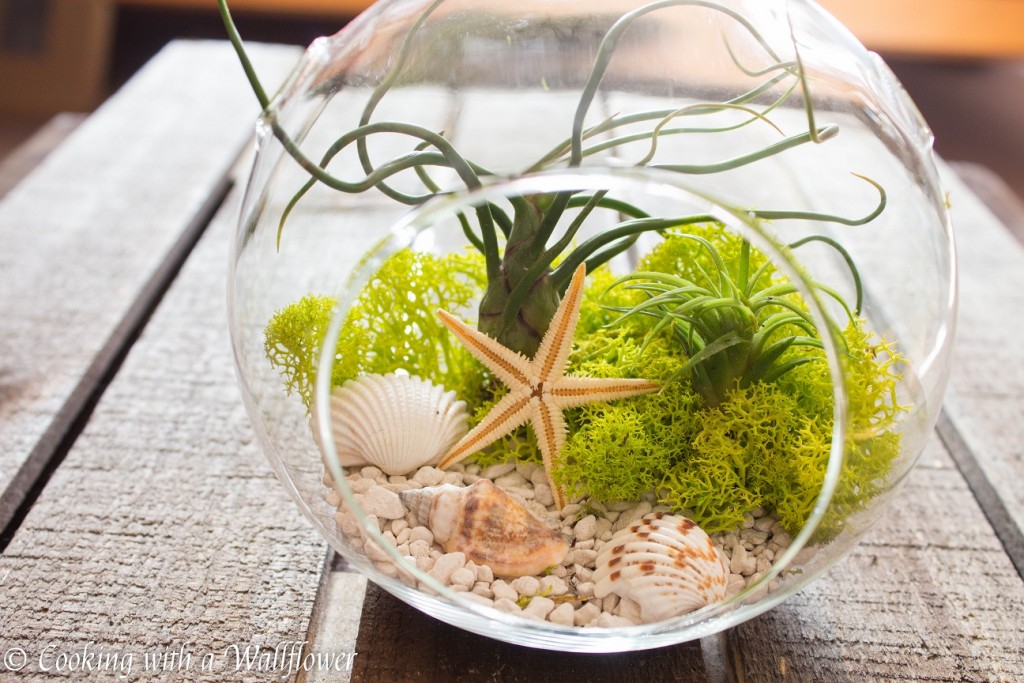 I love terrariums. There's something about the simplicity of air plants and mosses inside a glass globe that's so pretty. I especially love the ones in the tear drop shaped glass. Usually, I just buy the terrariums already styled and give them out as gifts.
But this time, I thought maybe I could style them myself and give it a little personal touch. So I bought a kit from Air Plant Design Studios and decided on a seaside version of a terrarium. It's the perfect gift for birthdays, Mother's Day, or other special occasions. And it doesn't take long to put together at all.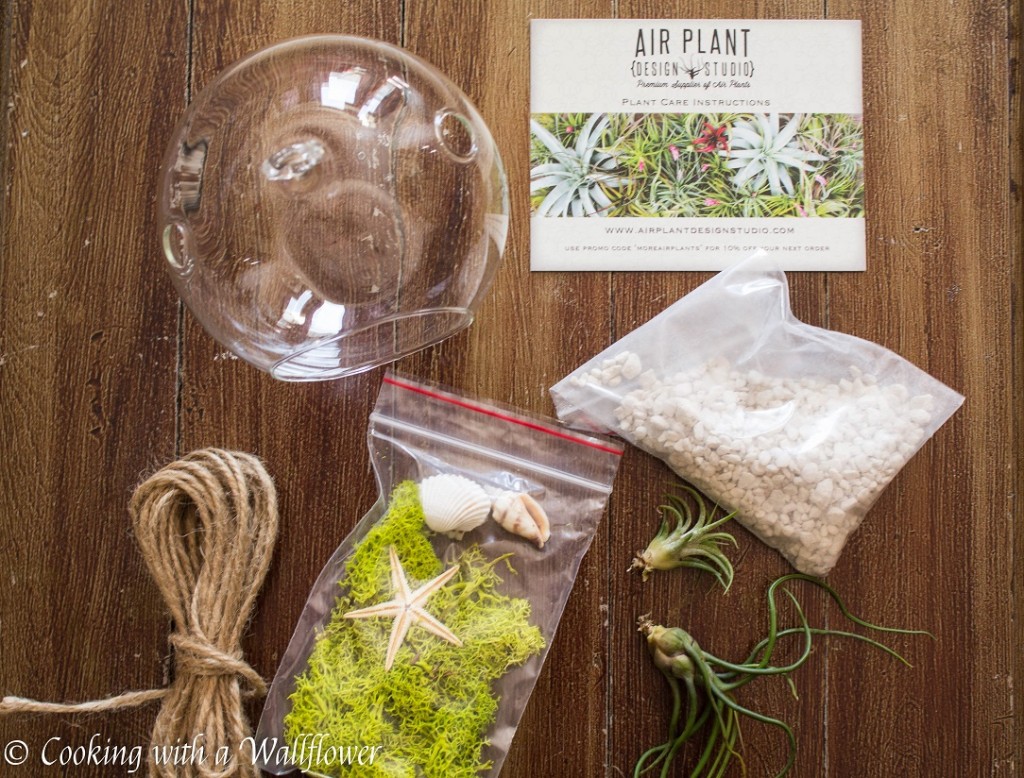 Now, if only I can keep these plants thriving until they're ready to be given away…
This week's finds…
How refreshing does this Pomegranate Mojito look?
I seriously hate doing dishes so this One Pan Chicken and Broccoli sounds perfect for dinner next week!
This Sheet Pan Cajun Chicken sounds like the perfect quick and easy meal to me.
This Cinnamon Crumble Banana Bread looks so amazing and just right for breakfast.
I need this Mango Pudding in my life.
Not everyone is a fan of Brussels sprouts, I know, but these Roasted Brussels Sprouts and Shallots with Mushrooms sound soo delish and I had to share with you.
I love Thai food! So this Thai Green Chicken Curry is right up my alley!
Looking for a new curry recipe? Try this Vegetable Coconut Curry.
I'm a huge fan of pasta and I'm always looking for a new recipe so I would love to try this Spicy Pasta with Grilled Shrimp.
These Peanut Tofu Rice Paper Rolls look so delish and healthy!
I can see myself indulging in these Mongolian Easy Donut Holes!
I love desserts that are both sweet and savory and these Salted Pretzel and Nutella Chip Cookies sound so mouthwatering.
How gorgeous is this Raw Passion Fruit Swirl Cake?
These plum and pear mini pies look sooo delish!
Oh my god! This super decadent chocolate cupcake!
This easy miso mushroom ramen sound soo amazing. I'll have to make it soon!
I'm always looking for an easy and delicious dish for dinner. This Easy Maple Sesame Salmon sounds like the perfect dish for a weeknight dinner.
Nothing says spring like this Brown Butter Pound Cake with Strawberry Compote.
I love all sorts of breads and rolls and this Sea Salt and Herb Skillet Rolls sounds like the perfect side.
It's strawberry season again and this Strawberry Rhubarb Cobbler  with Honey Butter Biscuits sounds like the perfect way to start the season.
It's spring! And this Simple Buttery Spring Pea and Burrata Pasta with Prosciutto embodies this season!
20 Minute Basil Cashew Chicken sounds like the perfect quick and easy weeknight dinner.
I need this Almond Butter Roasted Banana Bread in my life.
This Homemade Ricotta Gnocchi with Asparagus Pesto. Yes, please!