So much has happened this past week!
I finally got to meet Sally from Sally's Baking Addiction at a bookstore in SF. I'm a huge fan of her blog, and I bought her books the moment they came out.
Have you tried any of her recipes? =)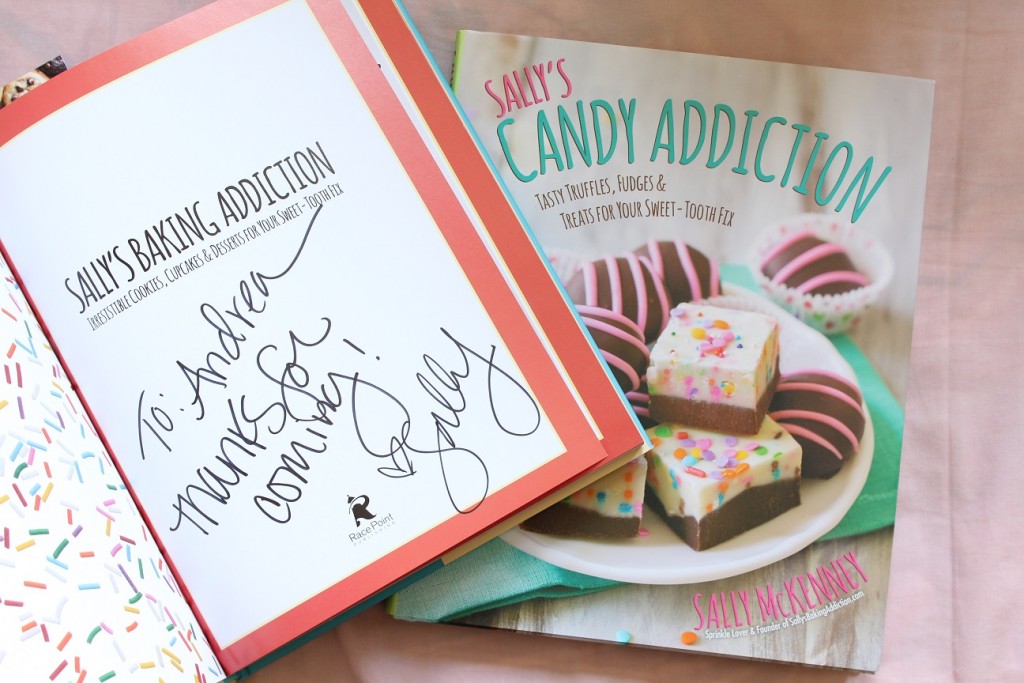 I always look awkward in photos. Which is why I'm almost always behind the scenes. lol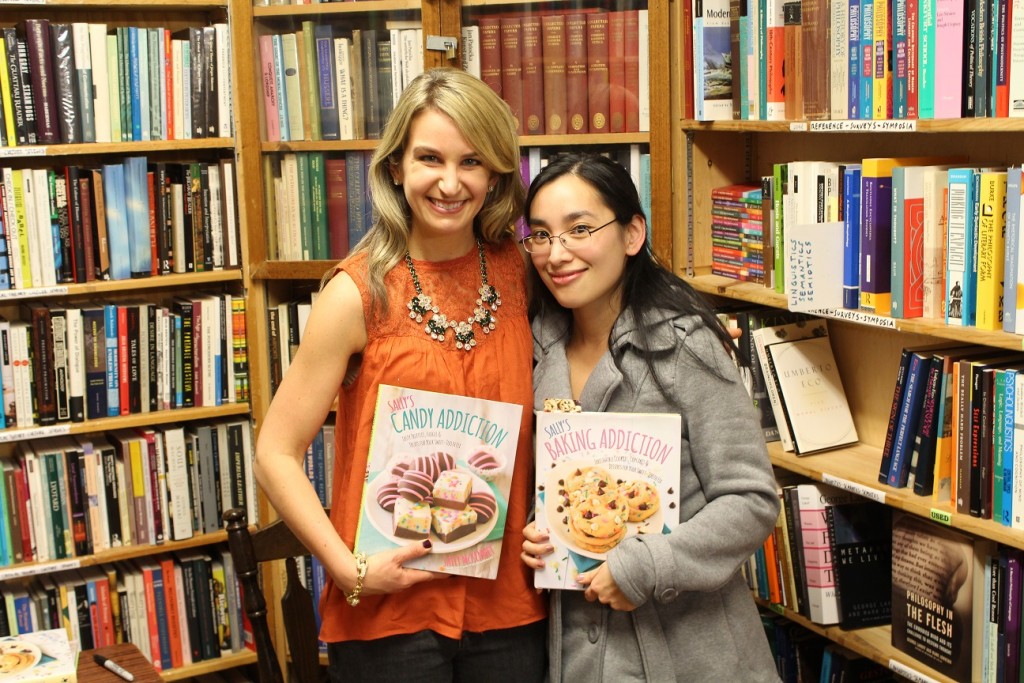 Omg! Have you seen this video of Adele on Ellen pranking people at Jamba Juice? It totally made my day. You have to watch the 5 minute video!
And did you see Taylor Swift's speech at the Grammy's? I know not everyone likes her, but I think she's very inspiring. And I'm obsessed with her songs.
How amazing does this ultimate cherry cheesecake look? Plus, it's made with Greek yogurt and not only cream cheese.
Love this Valentine's Day version of cookies n' cream cupcakes! This red velvet cookies n' cream cupcakes look sooo amazing.
In love with Snickers? Then you must try these Snickers cookies. And it has toffee bits!
These dark and dreamy double fudge cupcakes look so decadent!
This French apple cake! It contains a few varieties of apples. How can you not love?
This marble cake. I love that there's step by step instructions with photos to follow. I mean swears of chocolate and yellow cake. How can you resist? But that milk chocolate frosting! In less than a month I'll turn 29. I might just have to make this so that I can indulge.
I love sweet and salty desserts. I feel it enhances the flavor so much more. So these chewy chocolate covered pretzel cookies sound soo amazing.
I'm a huge fan of smoothies and I'm always looking for something new to try. This dark chocolate cherry chai smoothie sounds like the perfect pick me up.
How much would you love to wake up to a breakfast that's ready to go? This toasted coconut overnight oats sounds the best breakfast ever.
Quinoa in a chocolate chip cookie? What! Does that mean I don't have to feel guilty about indulging anymore?
How gorgeous is this rose lemon spritzer? And it's super easy to make too!
You know those days where you just really don't want to cook? Well, this crockpot creamy cashew chicken is definitely a no fuss recipe.
Oh my god, kimchi pasta! This Korean braised short rib kimchi pasta is Korean meets Italian meets Mexican.
These sweet potato pancakes with spiced blueberry sauce are gluten free and vegan!
In love with blood oranges so I totally want to try this blood orange blackberry rum punch.
How delish do these blood orange honey orange ginger glazed pork tacos look?
Can you believe that this hazelnut ganache brownie doesn't require baking? And it's gluten free, vegan, and refined sugar free.
Need a quick and easy idea for dinner? How about this 15 minute cauliflower fried rice?