Do you guys watch Shark Tank?
I don't always watch the show, but when I do, sometimes I look up the products they talk about. And then of course, sometimes I end up buying too.
Pipcorn is one of those times when I buy things based on what I saw on Shark Tank. I really need to stop doing that. lol. But I really do love their popcorn. They're so mini!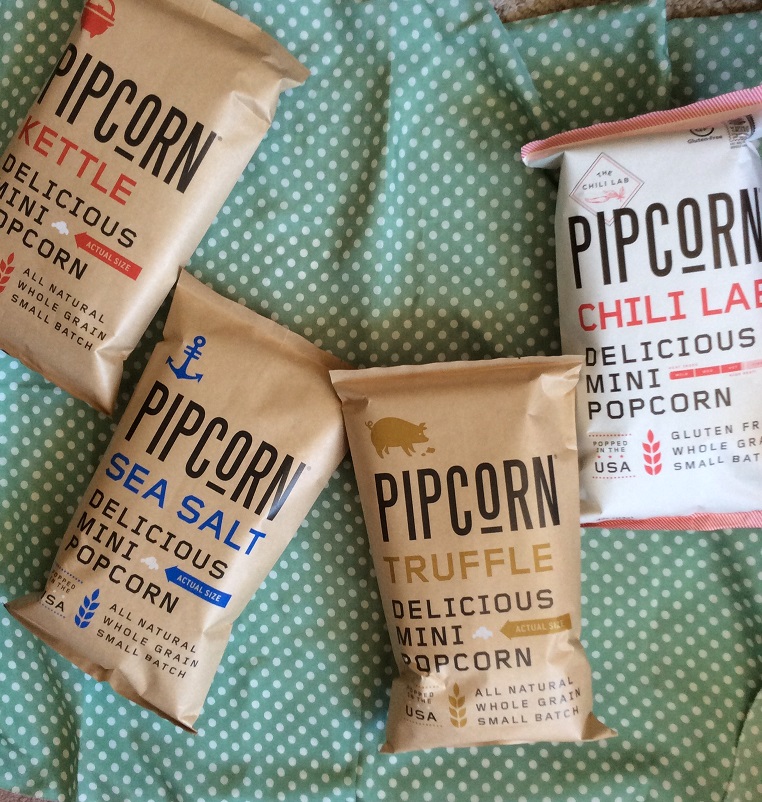 Just in case you're still looking for ideas for Super Bowl 50. Here's what I found around the web.
Sticky Mango Curry Oven Baked Boneless Wings. How amazing would these flavors be?
This baked honey BBQ popcorn chicken. I mean, how can you resist honey BBQ?
Margherita Pizza Dip with Burrata. Melted cheese has my name written all over it.
Oh, and these Sriracha Buffalo Cauliflower Bites look soo delish!
These parmesan garlic knots are soo cute!
Boneless cheese stuffed chicken wings! It's cheese stuffed!
These bacon scallop and pineapple bites are the perfect appetizers for the Super Bowl!
How amazing do these crockpot BBQ bacon wrapped turkey meatballs look?
Or how about these Sweet Sriracha Meatballs?
Korean baked chicken wings would totally be perfect for serving your guests!
These Mini Chocolate Mango Footballs are so cute!
Looking for Valentine's Day ideas? Here are some of the things I found this week!
Chocolate covered strawberry cheesecake for two! Um, yes, please.
How gorgeous are these Sweetheart Swirl Bark? So perfect for Valentine's Day.
How decadent does this Strawberry and Cream Lindor Truffle Brownie sound? <3
In love with how pretty this triple chocolate shadow cake!
Chocolate Lava Cake is perfect for Valentine's Day.
I need these marble chocolate hearts in my life!
Ramen + clean eating. I'm so totally sold. I have to try this healthy chicken ramen bowl this week!
Sweet and spicy short rib tacos with sesame guacamole sounds soo amazing. And what about that sesame guacamole?
Spring is here, and let's welcome the new season with these meyer lemon scones with raspberry crumbles.
Drop everything. Because this is for real. Crunchy chicken spring rolls with blood orange dipping sauce. Blood orange dipping sauce! I need this in my life. Now.
I can't wait to try this cranberry pecan banana bread.
This paprika salmon and green beans is perfect for an easy weeknight dinner!
This sesame chicken looks so amazing.
The color in this grapefruit salty dog!
The prettiness of this summer pavlova with honey thyme roasted nectarine and hazelnuts!
These King Cake Donuts are perfect for Mardi Gras!