Two weekends ago, my friend Emily decided that she wanted to host a little get together at her place. We ended up having a little afternoon tea on her marble top coffee table. Isn't the surface gorgeous? We had so many different pastries and tea sandwiches. Definitely something I want to do again.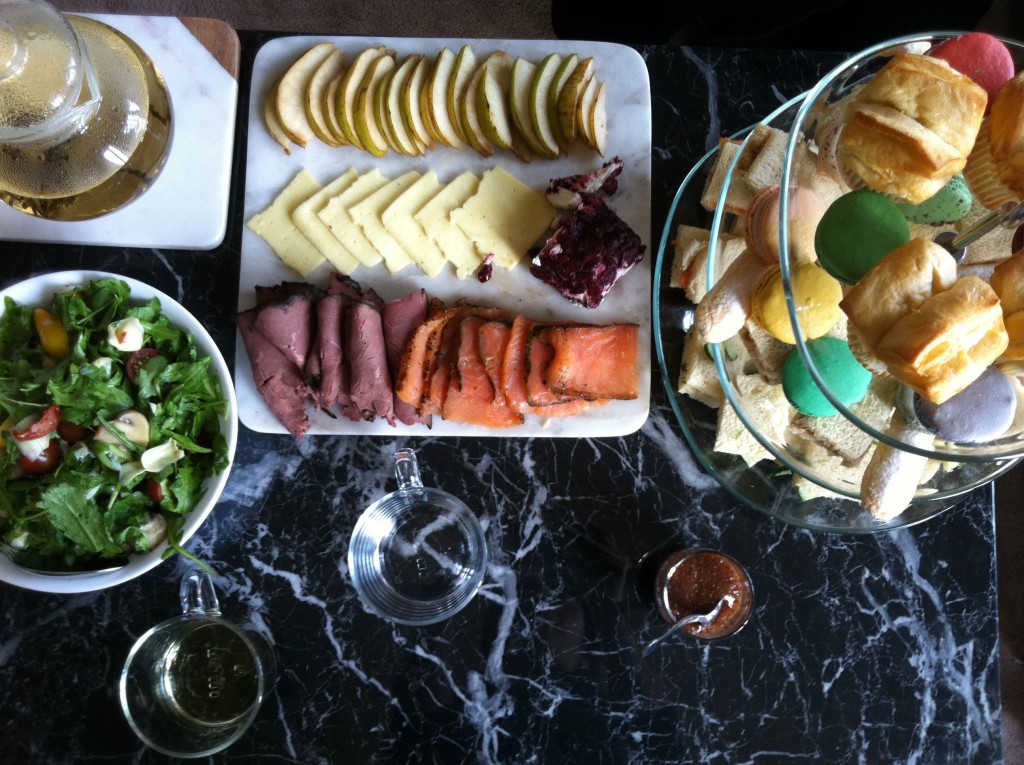 I had to write this post way ahead of time because I'm going to the Jingle Ball concert. Super excited. But I have a feeling I'm going to be soo tired at work.
This week's favorite posts are…
Gingerbread cookies! It's the season!
I have never had French onion anything, but we're going to remedy that soon with this One Pot Creamy French Onion Pasta Bake.
Double Chocolate Crinkle Cookies. I'm totally sold at double chocolate.
Dark Chocolate Peppermint Truffles. Can you believe that you can make this at home?
This 45 minute truffled mushroom chicken with polenta roasted broccolini. Truffled mushrooms!
Edible Christmas Gifts in a Jar. I need to make this!
My obsession with ramen can continue with this spicy homemade pulled pork ramen.
If you need something healthier after the holidays, this spaghetti squash enchilada bowls should do the trick.
Oh how delicious does this Sicilian rice ball casserole look?
Ginger white wine spritzers are perfect for the holidays.
For vegans, this vegan coconut truffle looks so amazing.
Gingerbread sweet potato donuts. So unique and healthy.
These soft frosted chocolate chocolate chip sprinkles cookies. Did you see two chocolates in there?
For a weeknight dinner, I'd totally make this minestrone soup!