There's a place in Southern California that sells durian macarons. Yes, you read that right. When my family and I went to So Cal last year, we looked for all sorts of treats to try. We found Brodard Bistro which sells all flavors of macarons, including durian and lychee. Since my cousin went down south this past weekend, I wanted her to bring me back some macarons to indulge. Because I'm still not brave enough to attempt making my own =)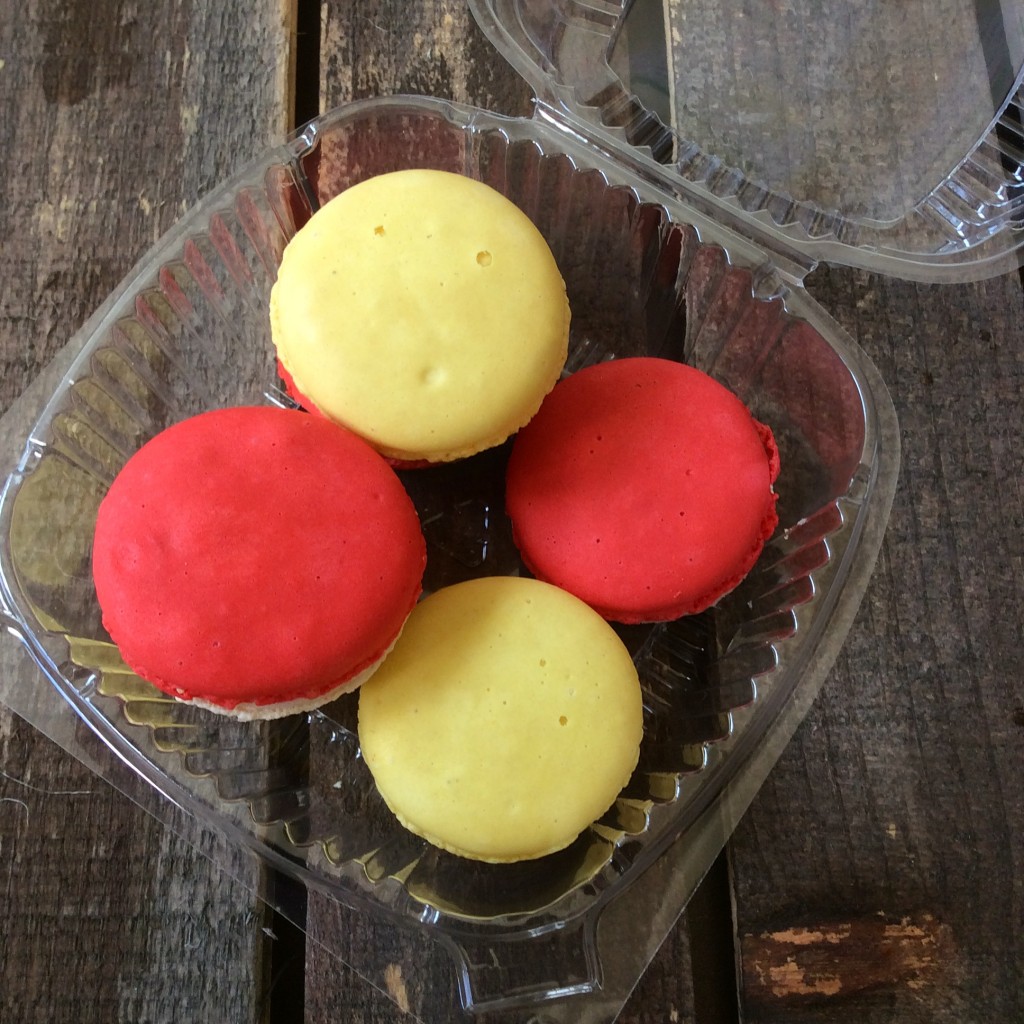 This pecan pie looks so perfect for Thanksgiving. I can't believe I've never had pecan pie before. I so need to remedy that.
This salted bourbon pecan pumpkin pie. Pecan and pumpkin pie all in one.
This chocolate cinnamon swirl pumpkin brioche bread. Seriously. So many flavors in one.
A nutella latte. Oh my god. I want this now. I'm dreaming of this tonight.
You know how much I love gnocchi. And mac and cheese. So why didn't I think of this gnocchi mac and cheese? The perfect fall comfort food.
Chickpea pasta soup sounds perfectly delish and warm for this cool fall weather.
Pumpkin whoopie pie! This is so cute!
This Snickerdoodle Bundt Cake looks amazingly tasty.
I'm always looking for an easy sauce like this enchilada sauce.
Sometimes a good vanilla bean cheesecake is all you need for dessert.
As if French toast isn't amazing on its own. Can you imagine Pumpkin Bread French Toast? I'm soo waking up early to take a bite out of this.
Can you picture dipping slices of apples in pumpkin pie dip?
Looking for an idea for dinner? Try this Orange Rosemary Chicken.
This Autumn Harvest Apple Crisp looks like the perfect dessert.
I'm in love with pumpkin donuts so this pumpkin spice donut is up my alley.
Spinach Chicken Curry sounds like another good option for dinner this week.
Banana Pancake with Honey Butter sounds perfect for breakfast this weekend.
How decadent does this Toffee Apple Gingerbread Loaf look? I want a piece now.