My sister has been into cheese so we've been going to Cow Girl Creamery to sample different cheeses. They have a weekly grab bag filled with three different cheeses and a cheese spreader. It's a great way to try something new.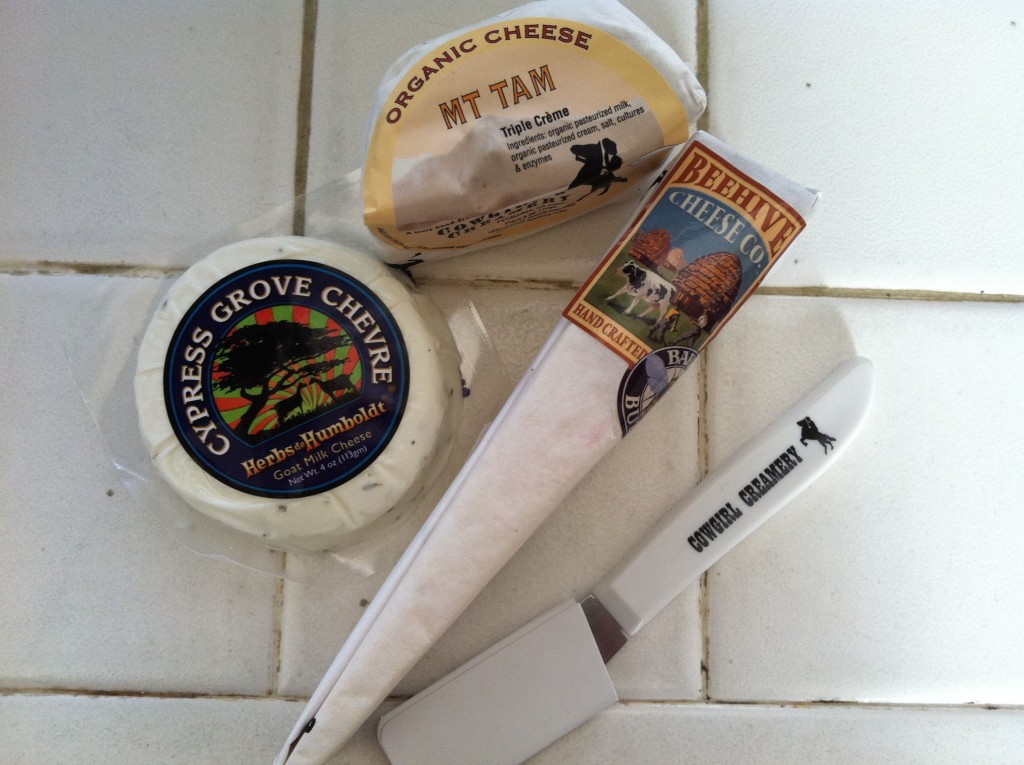 Have you been following me on Instagram? If you have, then you might have seen the big change I made on Monday. I cut off thirteen inches of my hair to donate to Children with Hair Loss. It's a huge change considering that I haven't cut my hair in over four years. But it's for a good cause. =)
These Spiced Pumpkin Seed Cranberry Snack Bars are a homemade version of the popular Kind bars. I can't wait to give these a try.
I don't eat beef, but if I did, I would totally give this Cranberry Pot Roast a try. Maybe I can try it with pork instead?
Chocolate Covered Roasted Pumpkin Seed Turtle Clusters sound like my kind of treat. Perfect for fall too!
I have never had French Onion Soup before. Can you believe that? But this Crockpot French Onion Soup with Cheesy French Toast is going to change all that soon. With chicken broth instead of beef.
You know how I've mentioned previously that I feel pear is often overlooked in the fall? Well, when I saw this caramelized upside down pear bread, I knew I had to share it with you. I mean, look at it.
And my obsession with kale salad continues. This Crunchy Cashew Kale Salad looks so amazing, and how can you overlook that maple dressing?
Every once in awhile, I buy an Everything Bagel from Starbucks right before going to work. So of course, when I saw this Homemade Everything Bagel recipe, I'm super excited.
I love ramen and this Clean Out the Fridge Miso Ramen sounds like the perfect meal to me. I always need to clean out the fridge.
Easy Potato Pancake. How delicious does that sound to you?
With fall in full swing, and the weather getting cooler, it's definitely soup season. And this Chicken Fajita and Rice Soup sounds so delicious.
Do you love biscotti? These multi grain biscotti are healthy too!
I love maple and butternut squash. So this Maple Roasted Butternut Squash Quinoa Harvest Salad is so up my alley.
O.M.G.  Look at these decadent Cheesecake Brownies with Fudgy Chocolate Ganache! I can't even. I need this in my life. Stat!