This past Labor Day weekend, I went to Sonoma for a friend's wedding. The ceremony took place in the gardens of a small hotel. The wedding was simple yet elegant with a lot of DIY decorations.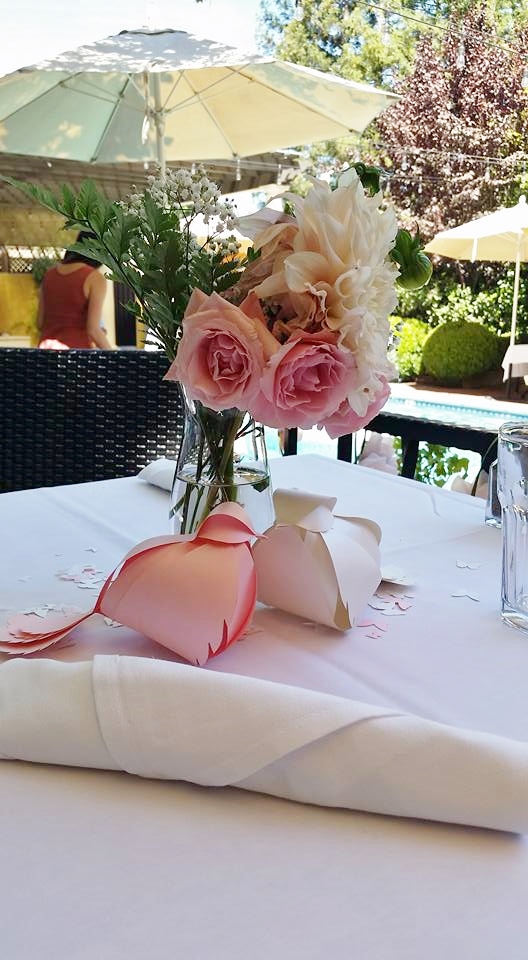 Is anyone going to Brit + Co's Re:Make Festival? I'm super excited.  I haven't been before but I hear that there's a ton of DIY stations plus small business crafters. Can't wait to share photos with you!
Funfetti Buttercream sounds like a mouth watering treat.
Caramel Apple Cinnamon Scones are the perfect breakfast for fall.
Look at this gorgeous Mini Banana Foster Cheesecakes. I want.
The colors in this Crispy Zucchini Tacos with Cherry Pepper Crema.
Starbuck's Teavana is coming out with hard cider flavored tea. Poached Pear Cider, Spiced Apple Cider, and Mulled Pomegranate Cider. Are you excited to try any of these? I think I'd love to try poached pear cider.
Pumpkin Pie Cinnamon Rolls. Oh how I can't wait for fall to officially start.
Vegetable Dumplings look so delish especially with that chili sauce!
I know not everyone loves cauliflower, but I so totally do. And this Crispy Cauliflower Salad with Tahini Vinaigrette sounds sooo good.
How pretty are these Raspberry Mojitos?
Random
Oh my god. Look at this service. I'm not getting married any time soon, but this company allows you test out your potential wedding rooms for $50. I think it's worth it.
Did you ever watch Halloweentown? That Disney Channel Original Movie? Well, it seems that this year we get to experience Halloweentown ourselves. In Oregon. Soo tempted. Lol.